Undergraduate Programs: Traditional
EXPLORE OUR WIDE ARRAY OF MAJORS, INCLUDING: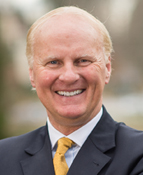 "Choosing a college is a momentous decision. Where you will study not only impacts what degree and job you will obtain, but who you will become along the way. Here at Eastern, we are committed to giving you the tools you need to succeed in your future occupation, but our educational process does not stop there. We seek to equip a new generation of students who want to change the world from what it is into what it ought to be." -President Robert G. Duffett

Beautiful Campus, Perfect Location: Ranked the #5 most beautiful Christian college in the world, our gorgeous suburban location and close proximity to Philadelphia provide the perfect college experience.
Excellence in Academics: Eastern's distinguished faculty includes numerous nationally and internationally recognized award-winners, authors, and scholars.
Know and Be Known: Our small class sizes and warm campus culture allow students to be mentored in personal student-professor relationships and form lifelong friendships with peers.
Faith and Community: Our aim is to equip future graduates with the knowledge and tools necessary to inspire action, guided by faith in Christ, that influences the world in substantive ways.
Alumni Testimonial
"I embarked on my journey at Eastern University because of the academic excellence, the breathtaking campus, and the environment of discipleship. Where else would you find professors who ask hard questions, challenge you intellectually, and pray for you? Through the work of these incredible professors and engaging community, I have been challenged to think, live, and love well."  -Drew An Brubaker '16