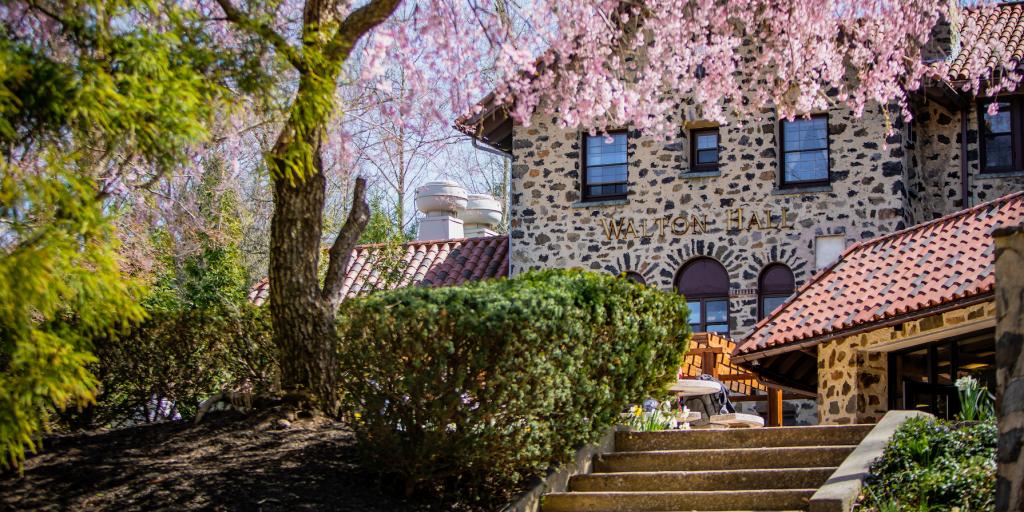 The Middle States Commission on Higher Education (MSCHE) is Eastern University's institutional accrediting body.  One of the requirements of MSCHE accreditation is that institutions undergo a comprehensive self-study process every 8 years that culminates in a site visit by a team of higher education peers.
Eastern's last re-affirmation was in 2013 (since then the Commission has moved from a 10 to 8 year cycle). We are currently in the process of preparing for our next visit which will take place March 26-29, 2023.  This visit will be preceded by a visit from the MSCHE Evaluation Team chair on October 20, 2022.
As part of the re-evaluation process, a Steering Committee consisting of faculty, staff, administration, students and alumni was formed and began working together in November, 2020.  
The committee engaged in a thorough review of our institution using the seven MSCHE Standards for Accreditation, fifteen Requirements of Affiliation and accreditation related federal regulations.  More about the MSCHE accreditation requirements.
The Steering Committee and co-chairs used this review  as the basis for a draft of the Institutional Self-Study.  The Self-Study addresses each of the Standards for Accreditation and Requirements of Affiliation, as well as any recommendations made during our last re-evaluation. The goal of the Institutional Self-Study report is to present a clear and accurate picture of the institution, demonstrate how the institution is compliant with the Commission's Standards and expectations, and illustrate the University's commitment to its mission, students, strategic priorities and continuous improvement.
Members of the Self-Study Steering Committee
Co-Chairs
Christine Mahan, PhD, Chief of Staff & Vice President for Planning & Effectiveness, ALO
Nicola Mc Lallen, PhD, Senior Lecturer in Mathematics
Kenton Sparks, PhD, MBA, Provost and Vice President for Academic Affairs
Working Group Members
Tim April, President, Alumni Council (I, II; Verification of Compliance)
David Bronkema, PhD, Professor (VI, VII)
Heewon Chang, PhD, Professor, Chair, Organizational Leadership and Education (VI, VII)
Thomas Dahlstrom, Assistant Vice President for Institutional Effectiveness (IV)
Joy Dlugosz, Director, Library (IV)
Kimberly Dotson-Brown, Graduate Student, PhD Organizational Leadership (IV)
Jeff Eubank, *Interim CFO; Interim Vice President for Finance and Operations (VI, VII)
Rebecca Gidjunis, Asst. Provost for Academic Operations (former Director, CTLT) (III, V)
John Hatch, * PhD, Chair, Communication Studies (ret. May 2022) (I, II; VoC)
Trevor Jackson, CFO, Vice President for Finance and Operations (VI, VII)
Pernell Jones, * CFO; Vice President for Finance and Operations (VI, VII)
Christa Lee-Chuvala, PhD, Interim Dean, College of Business & Leadership (III,V)
E. Francis Mawusi, * Director of Recruitment (ret. May 2022) (IV)
Eric McNelley, Athletic Director (IV)
Anastasia Mooney, Academic Outreach Manager; Harrisburg campus (I, II; VoC)
Leah Mulhearn, Board Member (I, II; Verification of Compliance)
Gladys Ramirez-Wrease, PhD, Associate Dean of Academic & Student Success, Esperanza College (III, V)
Patricia Reger, * PhD, Dean, College of Health and Social Sciences (III, V)
Gabrielle Selkirk*, UG Student, College of Education (graduated Spring 2022) (III, V)
Alan Thomas, UG Student, Palmer College, Biblical Studies (III, V)
Sarah Todd, Director, Center for Career Development (IV)
Timothy Wortham, Associate VP for Alumni and Family Engagement (VI, VII)
Committee Support Staff
Destiny Martin, Executive Assistant, Chief of Staff and VP For Planning & Effectiveness
Deborah McConomy-Wallace, Asst. to the VP for IPE (Administration)
Amanda Kelly, Asst. to the Office of the President and the Board of Trustees (Administration)
Vincent Vuono, * Director, Accounting & Finance (VI, VII)
Timeline
Steering Committee commissioned by the President. 

First Steering Committee meeting-November 2020.
Steering Committee met as a Committee of the Whole bimonthly through 2021.

Small working groups assigned to work on specific MSCHE Standards met between the bimonthly meetings.

Draft Self-Study Proposal submitted to Commission, June 2021.

MSCHE Liaison Visit July, 2021.

Commission accepts Self-Study Proposal, September 2021.
Steering Committee and working groups continue work on draft Self-Study.

MSCHE evaluation team chair is announced.

Draft Self-Study was completed and reviewed by stakeholders throughout the institution.

Draft Self-Study then sent to MSCHE Evaluation Team chair prior to his initial visit in October, 2022.

MSCHE Team Chair Preliminary Visit, October 2022.

Further feedback on the draft self-study was collected from the community via survey and small group meetings.
Final Self-Study and supporting documents was submitted to MSCHE in February.

MSCHE Evaluation visit is scheduled for March 26-29, 2023.
Self Study Priorities
The Steering Committee elected to focus on a narrow but important selection of objectives that (1) reflect consideration of external trends, institutional data, and satisfaction/engagement feedback from faculty, staff, alumni and students, and (2) build upon the current University strategic plan. The intent of these priorities is to:
Explore opportunities to increase enrollment, progression, and completion for a diverse student population by concentrating on innovative academic, athletics and arts programming.

Identify and research strategies that move the institution from a position of institutional stability to institutional strength, with a particular focus on strategic and succession planning, finances, enrollment, staffing, and building a diverse Board and leadership team.

Evaluate opportunities to nurture and advance a culture of academic excellence through the specific areas of teaching, learning, and scholarship. The anticipated results will be improved student learning outcomes, greater student satisfaction with course experiences, and improvements in the academic reputation of the University.

Examine ways to strengthen our institutional community (i.e. employees, alumni and students across all locations) through a commitment to diversity, equity and belonging.