Eastern University Harrisburg Programs
Why the Eastern University Harrisburg Campus?
Blended online & evening classes: Classes are taught in a blended format, allowing our busy adult students to finish their degree in 1 to 2 years.
Experienced faculty: Our faculty are scholar-practitioners who combine their academic research with real world experience to create a unique learning environment. 
Professional facilities: The Harrisburg Campus is over 4,600 square feet and possesses 6 professional classrooms.
Partnerships: We are currently partnered with a number of local employers who routinely come to campus looking to hire students.
National Recognition: Eastern University is a nationally-recognized Christian University, and was honored as one of the 50 Best Colleges for Older Students
20 Years in Harrisburg: Our Harrisburg Campus has been serving the greater Harrisburg area for over 20 years.
Contact Harrisburg Admissions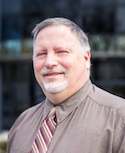 Kerry Miller
Enrollment Counselor/
Assistant Site Developer
kerry.miller@eastern.edu
717-565-1950 ext 117