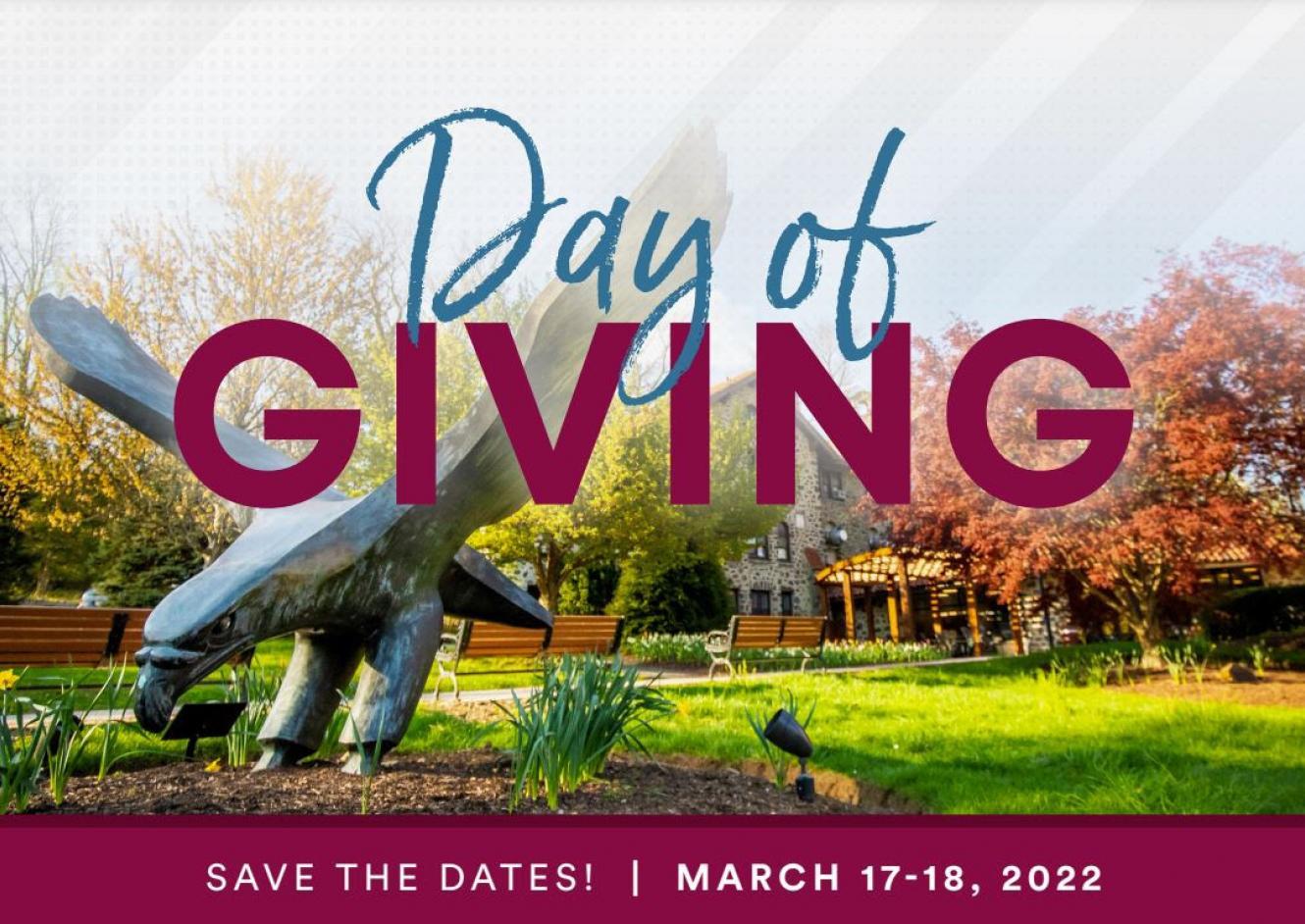 Each year we commemorate Eastern's founding with our Day of Giving campaign. While this is certainly an opportunity to solicit philanthropic support for more than 100 campus areas and initiatives, it is also an opportunity to celebrate the rich history of Eastern University. Since its founding on March 19, 1925, then-Eastern Baptist Theological Seminary has been committed to providing world class Christian education. Today that mission remains and has expanded with the addition of several undergraduate and graduate degree programs.
Our Day of Giving campaign gives the entire Eastern community – faculty, staff, alumni, parents, and friends – an opportunity to support the areas they find most meaningful. In honor of the year 1925, the campaign runs for 1,925 minutes; beginning this year at 9:00 am on Thursday, March 17th and ending at 5:05 pm on Friday, March 18th. Our student groups and clubs are some of our primary beneficiaries of the philanthropic generosity demonstrated during Day of Giving. 
Join us in honoring Eastern's past by sowing into its future!