The Illusion by Tony Kushner
Preview: November 7, 2022 @ 7:30pm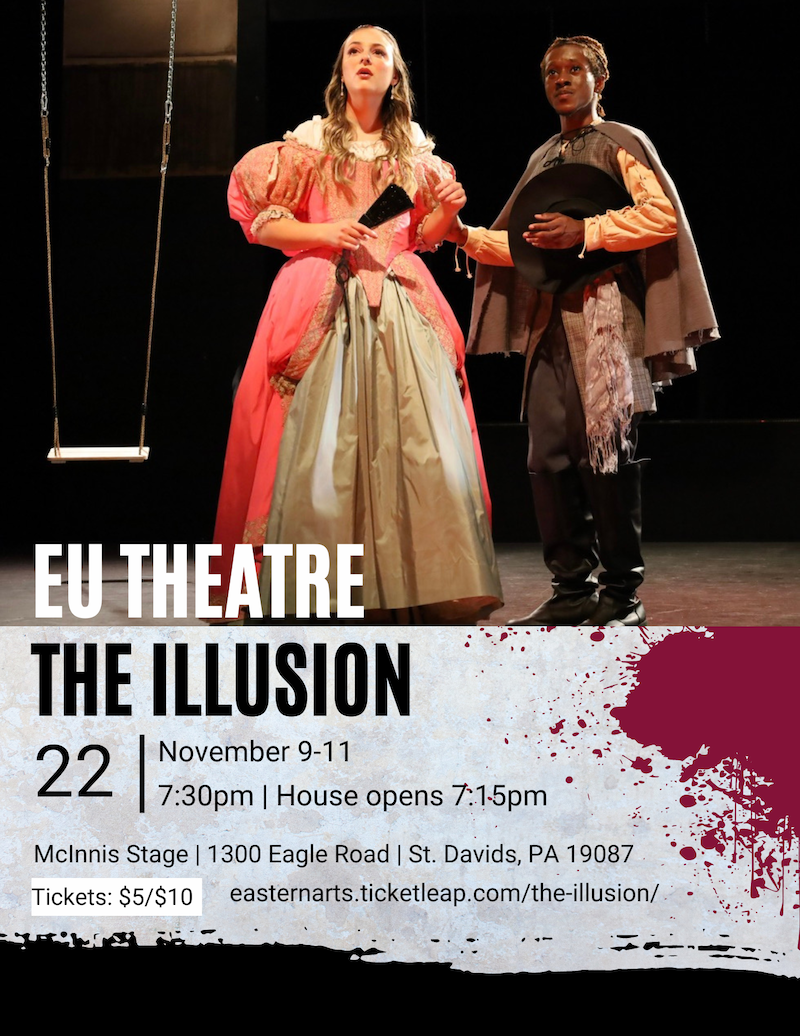 Performances: November 9-12, 2022 @ 7:30pm
A lawyer, facing mortality, desperate to find the son he drove away years before, travels in the dead of night to a mysterious cave. There he engages the services of a wizard, who conjures up visions of the romantic, adventurous, perilous life the lawyer's son has been living since his father expelled him from home. THE ILLUSION, freely adapted from Pierre Corneille's L'ILLUSION COMIQUE, is Kushner's most joyfully theatrical play, a wildly entertaining tale of passion and regret, of love, disillusionment and magic.
24-Hour New Play Festival
Performance: January 14, 2023 @ 7pm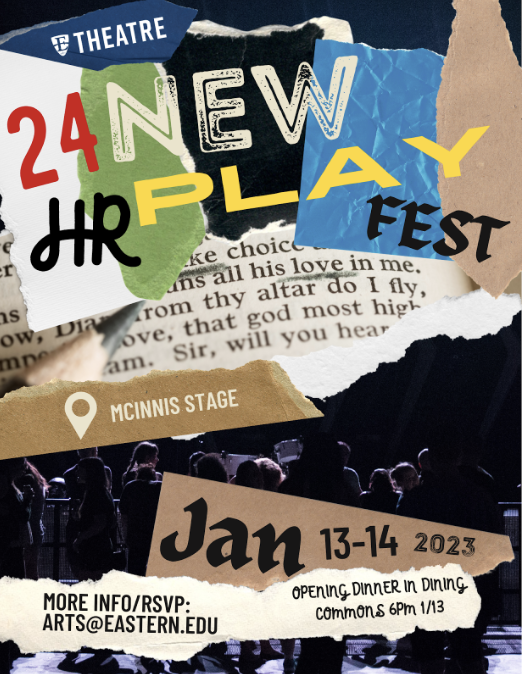 Participant RSVP: valerie.flower@eastern.edu
Over the span of 24-hours, teams composed of actors, playwrights, and directors work together to create original, ten-minute plays. Current students join Eastern alumni artists, culminating with a performance of these original plays on the mainstage at the end of the 24 hours.
This intergenerational experience fosters great art and great friendships!
Working (Localized)
Preview: March 16, 2023 @ 7:30pm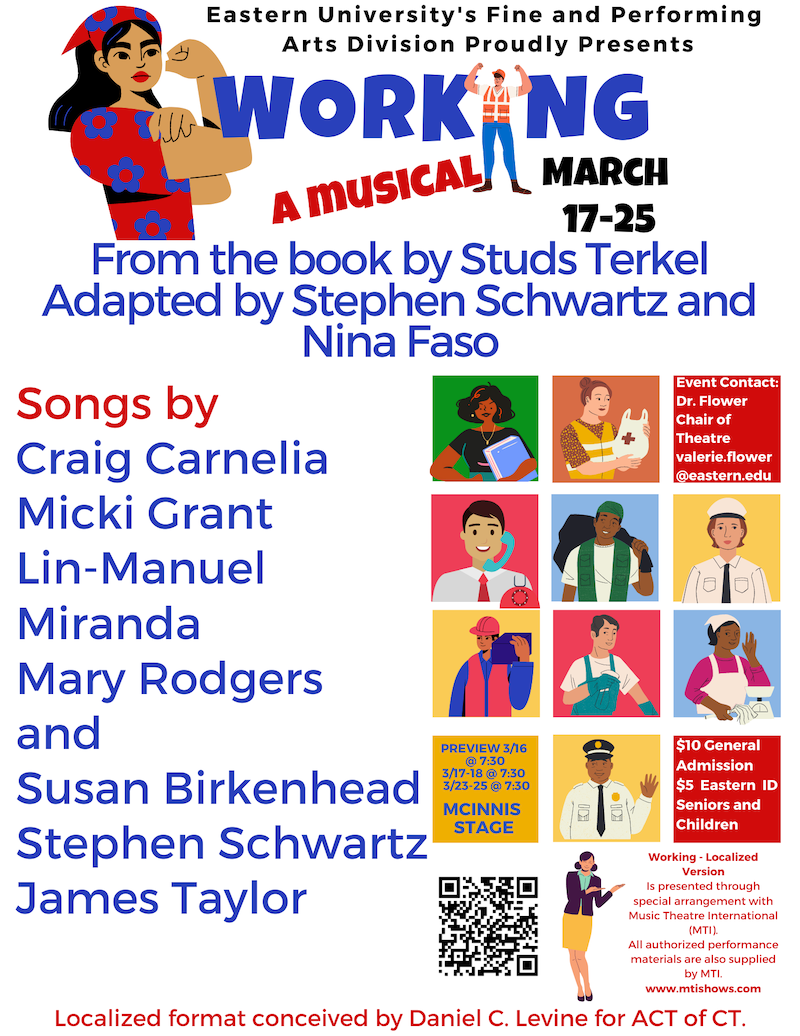 Performances: March 17-18, 23-25, 2023 @ 7:30pm on McInnis Stage; March 19, 2023 at Teatro Esperanza
Based on Studs Terkel's best-selling book of interviews with American workers, Working paints a vivid portrait of the workers that the world so often takes for granted: the schoolteacher, the phone operator, the waitress, the millworker, the mason, and the housewife, just to name a few. Nominated for six Tony Awards, this classic has been updated for a modern age, featuring songs by Lin-Manuel Miranda, Stephen Schwartz, Craig Carnelia, James Taylor, Micki Grant, and more. This localized version of Working gives theatres the opportunity to add local worker interviews from their own community to their production. While most of the professions have been updated, the show, still set in contemporary America, contains timeless truths. Behind every job, there is a person with a story to tell. With universal subject matter and a diverse ensemble cast of variable size, Working is one of the most accessible, relevant and substantive musicals ever created.
Production Images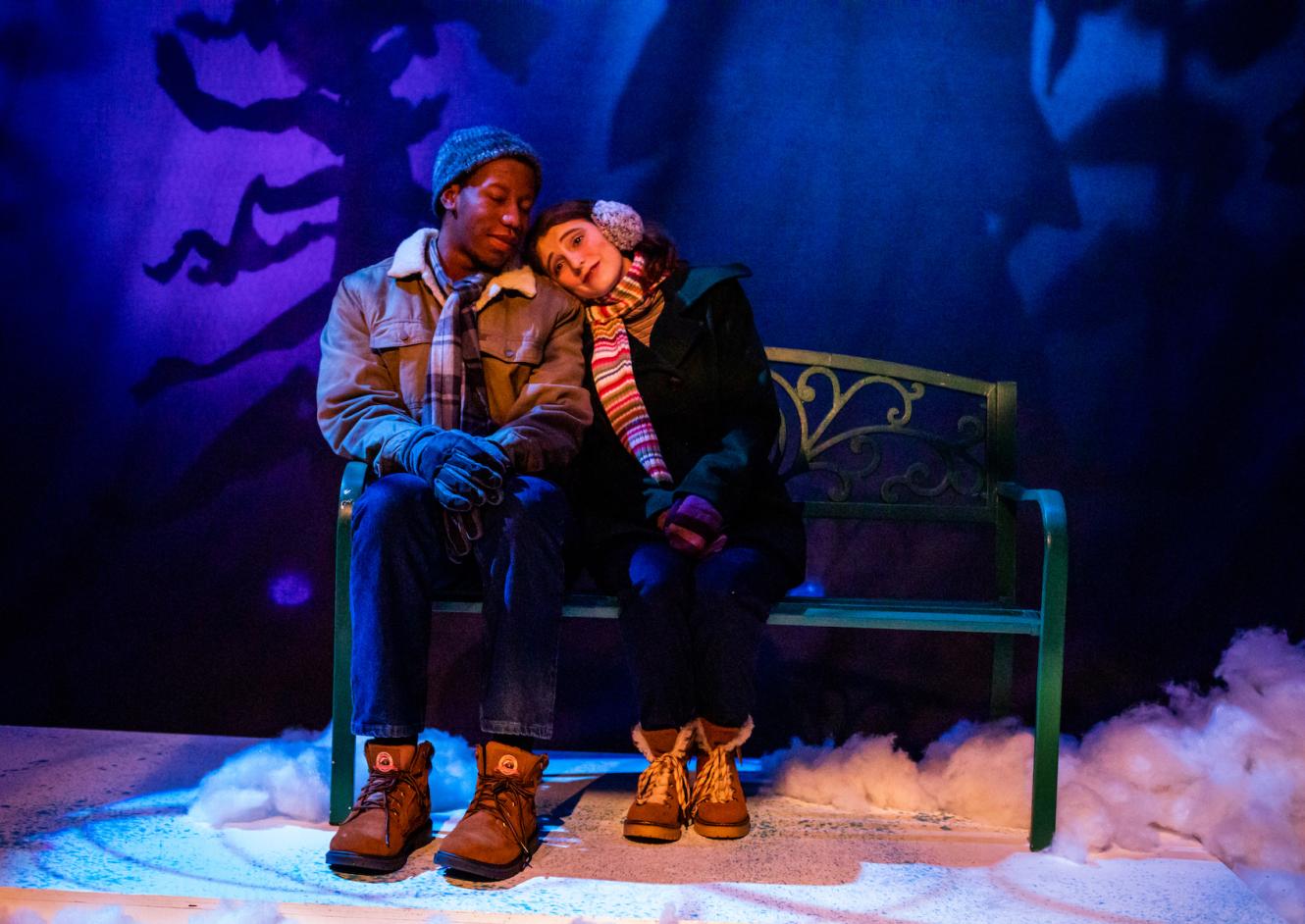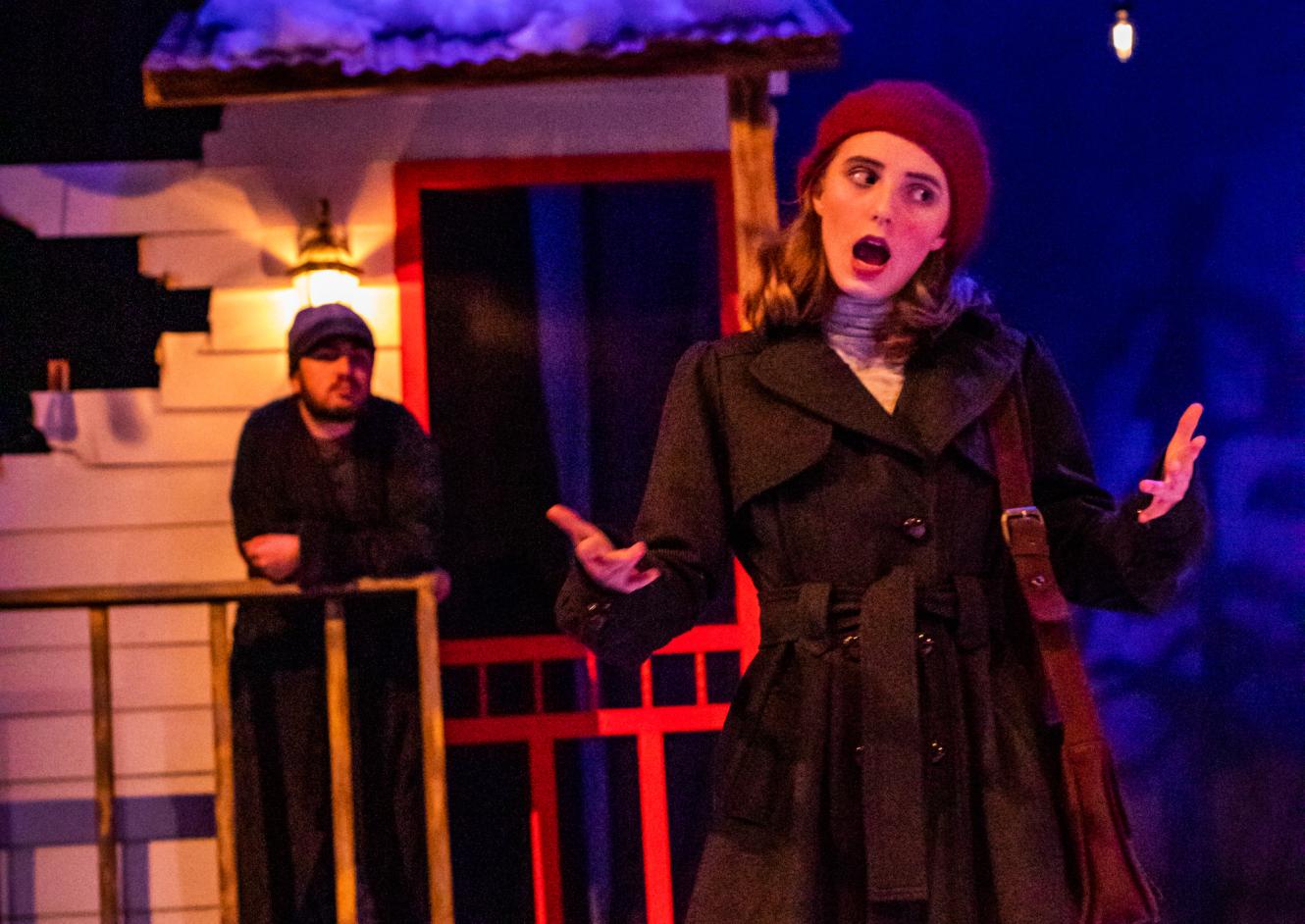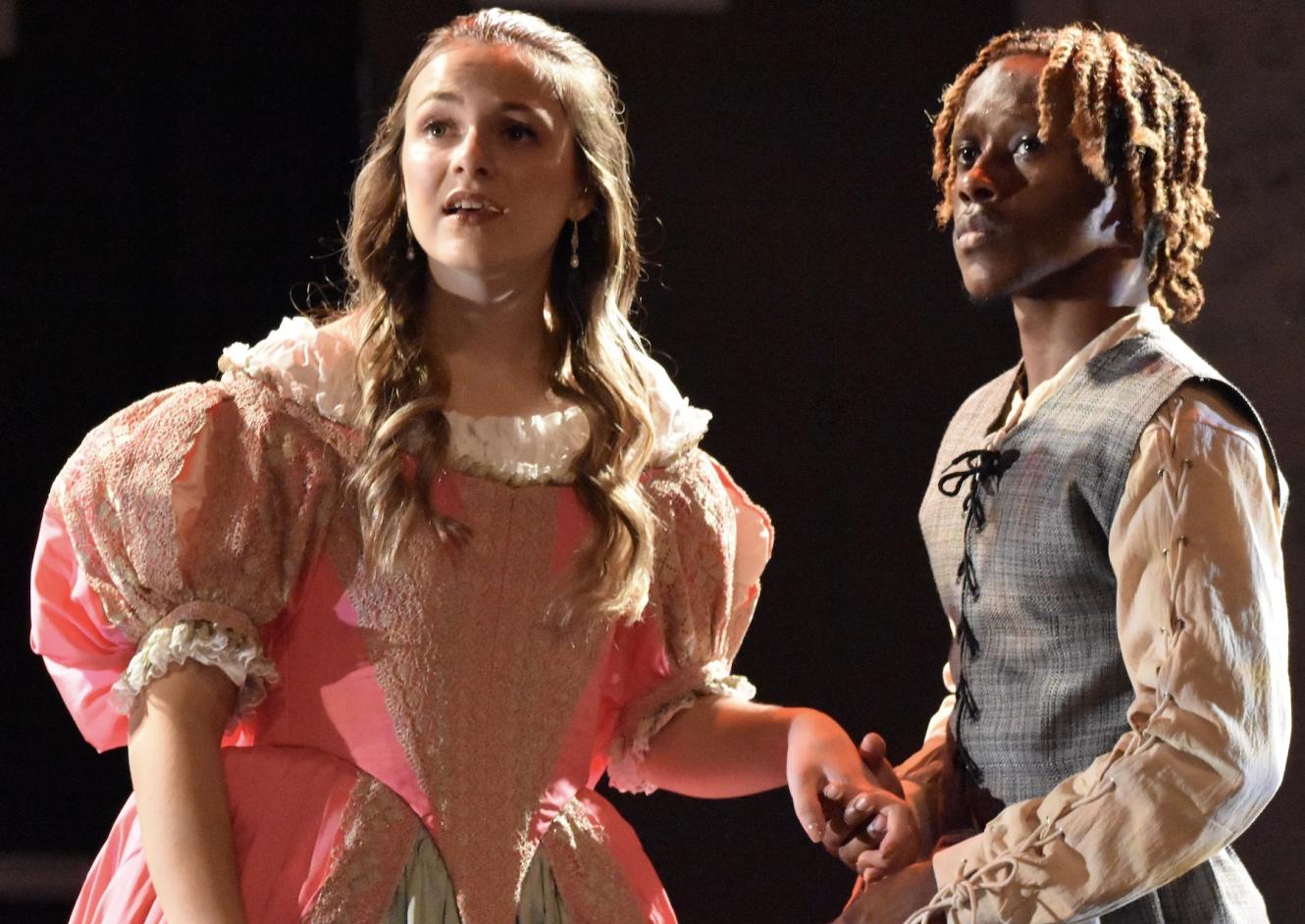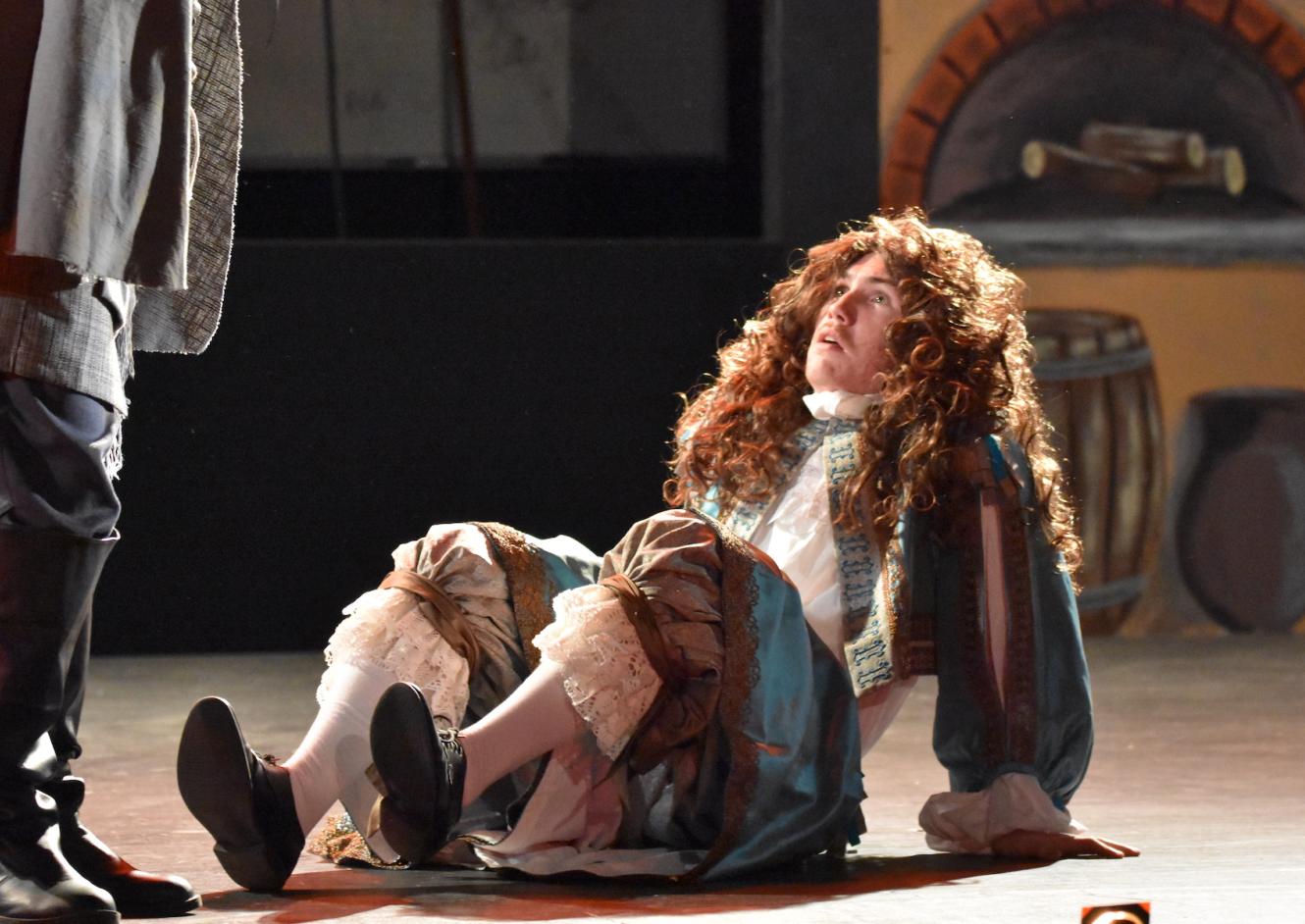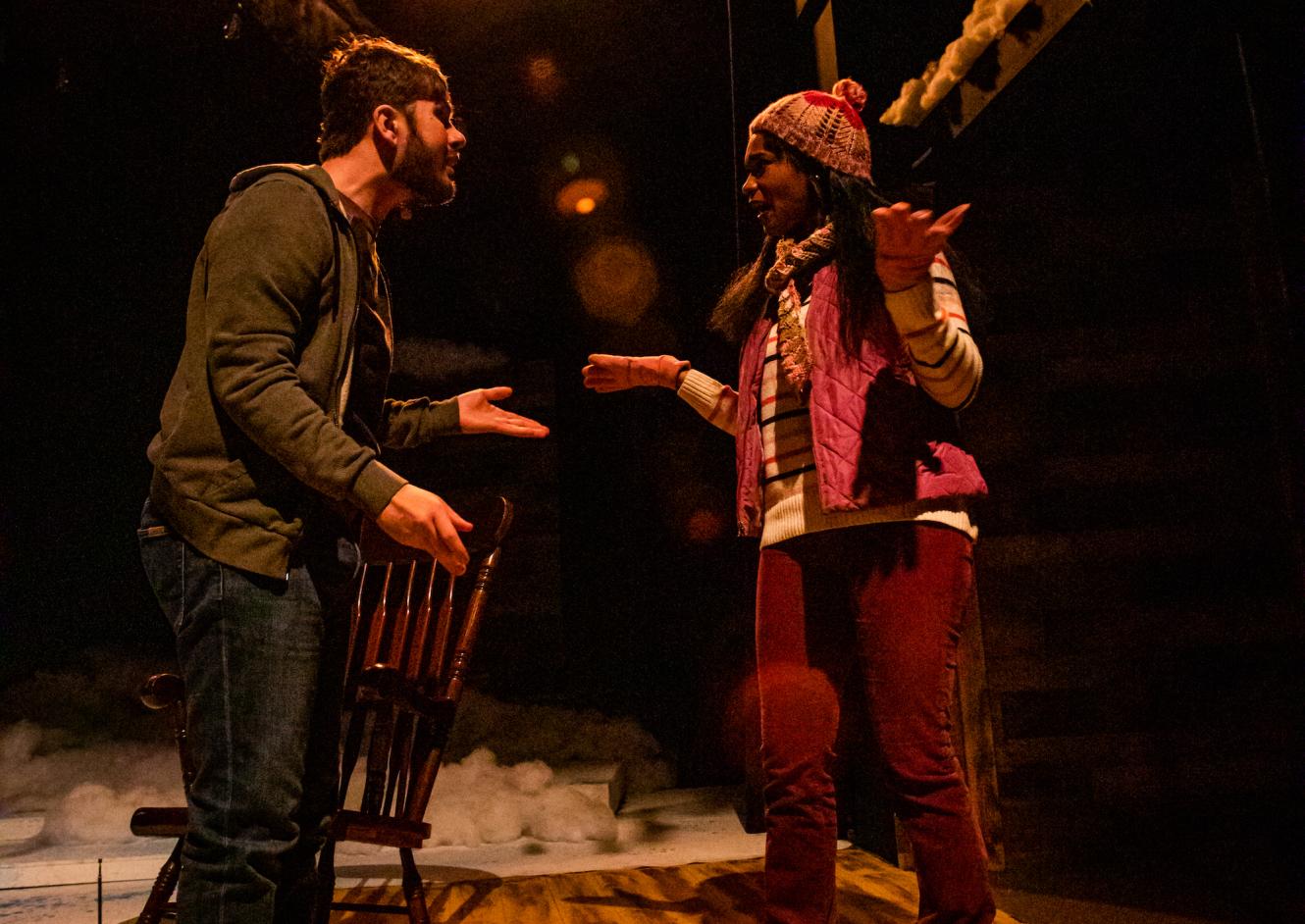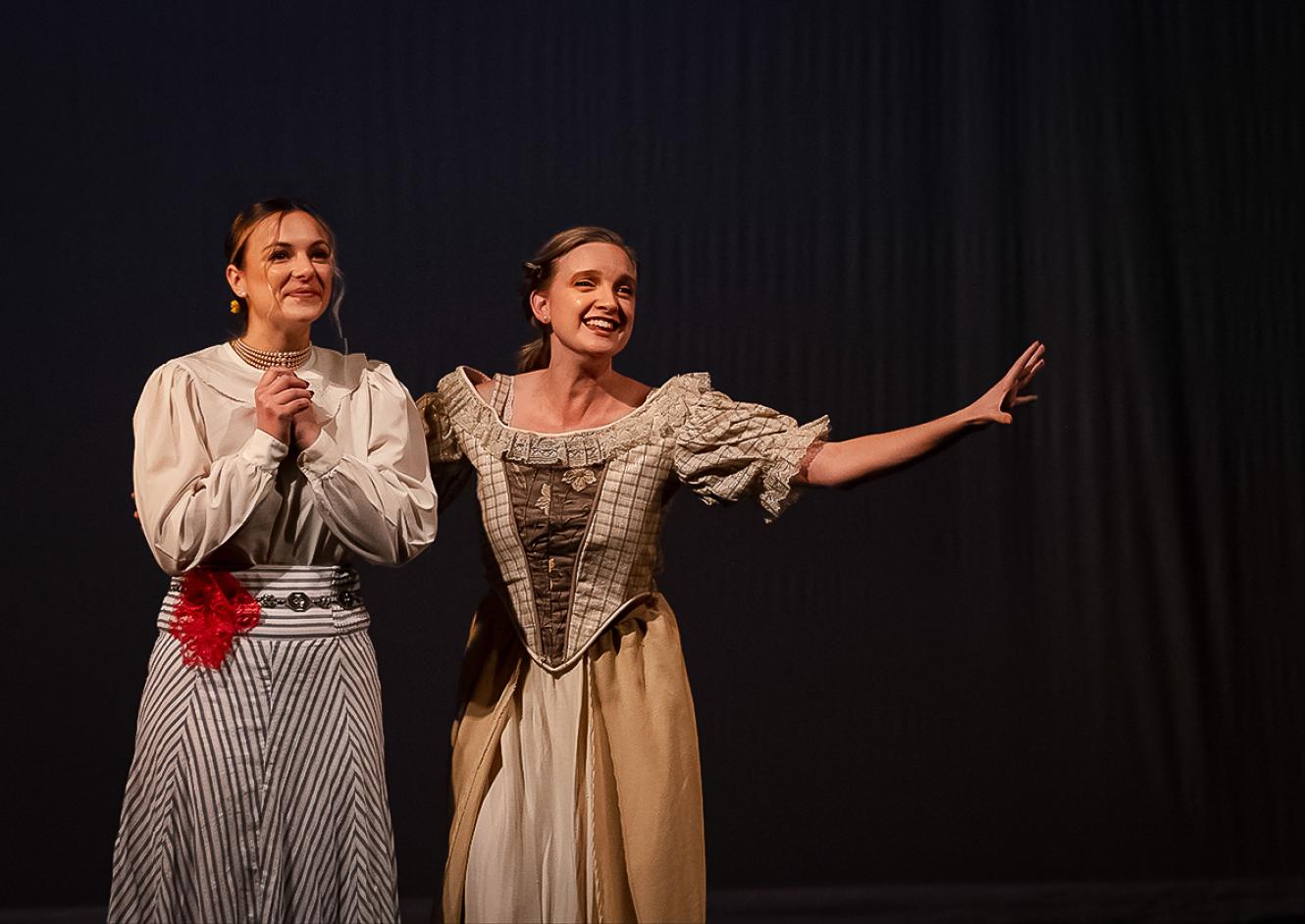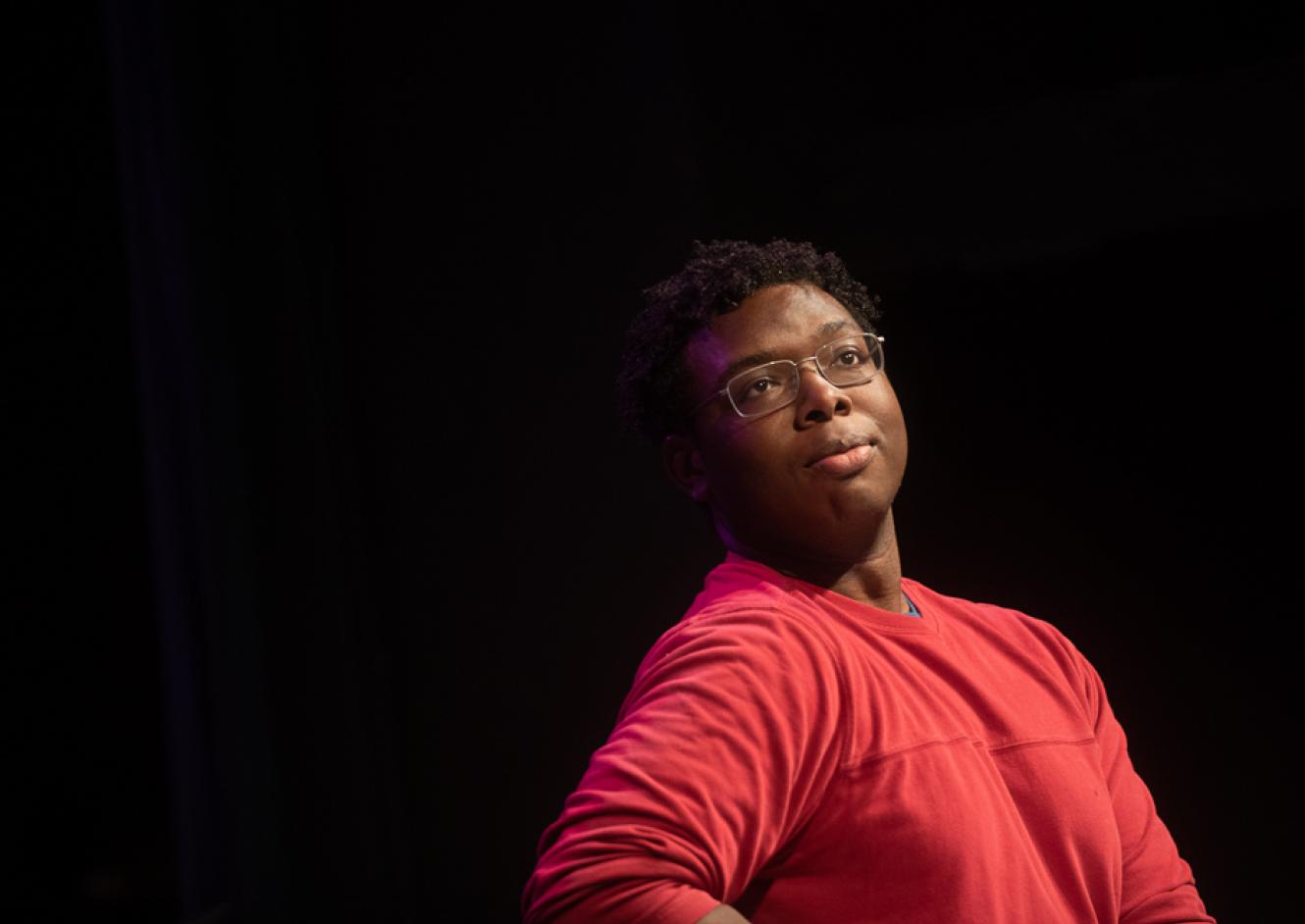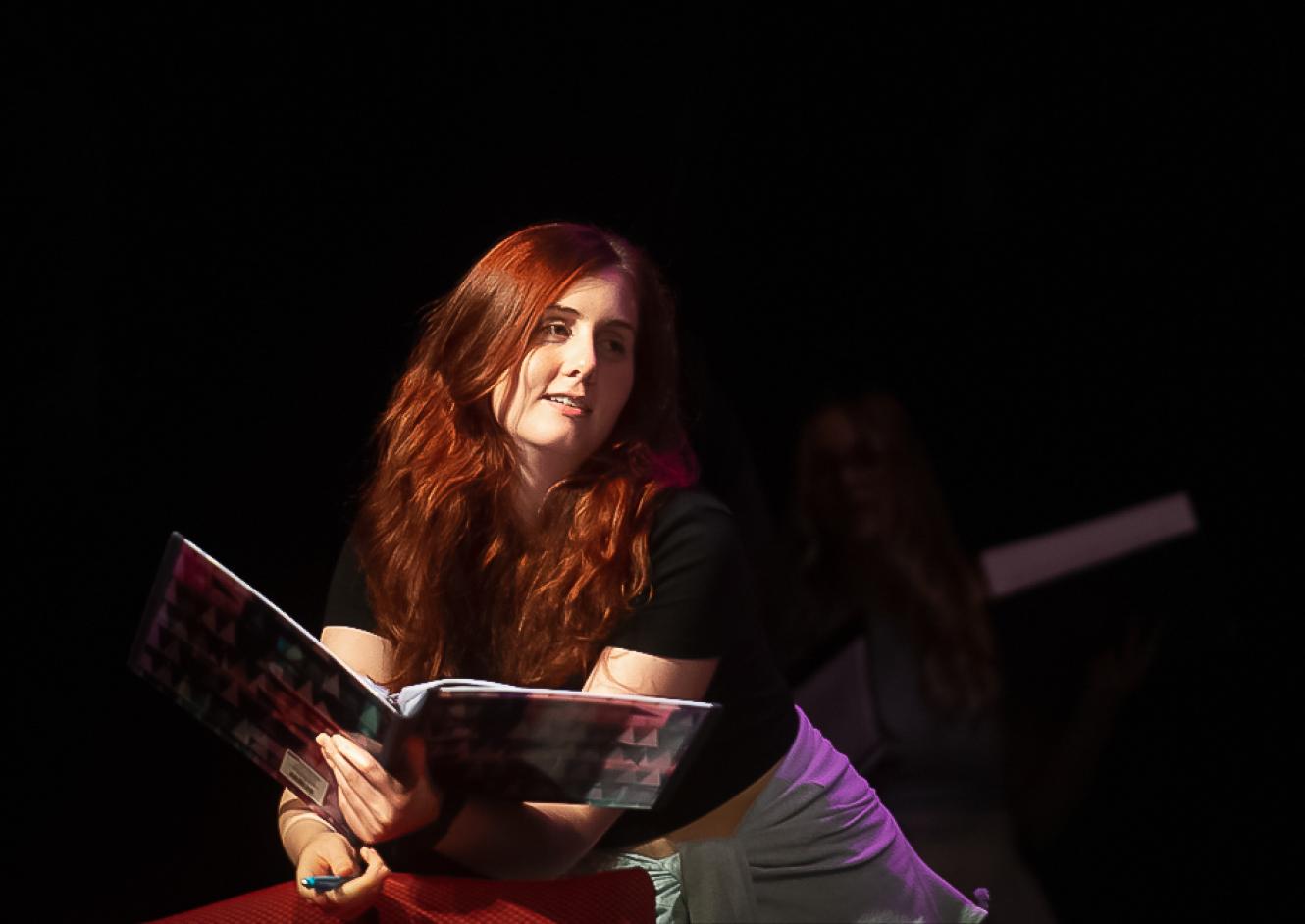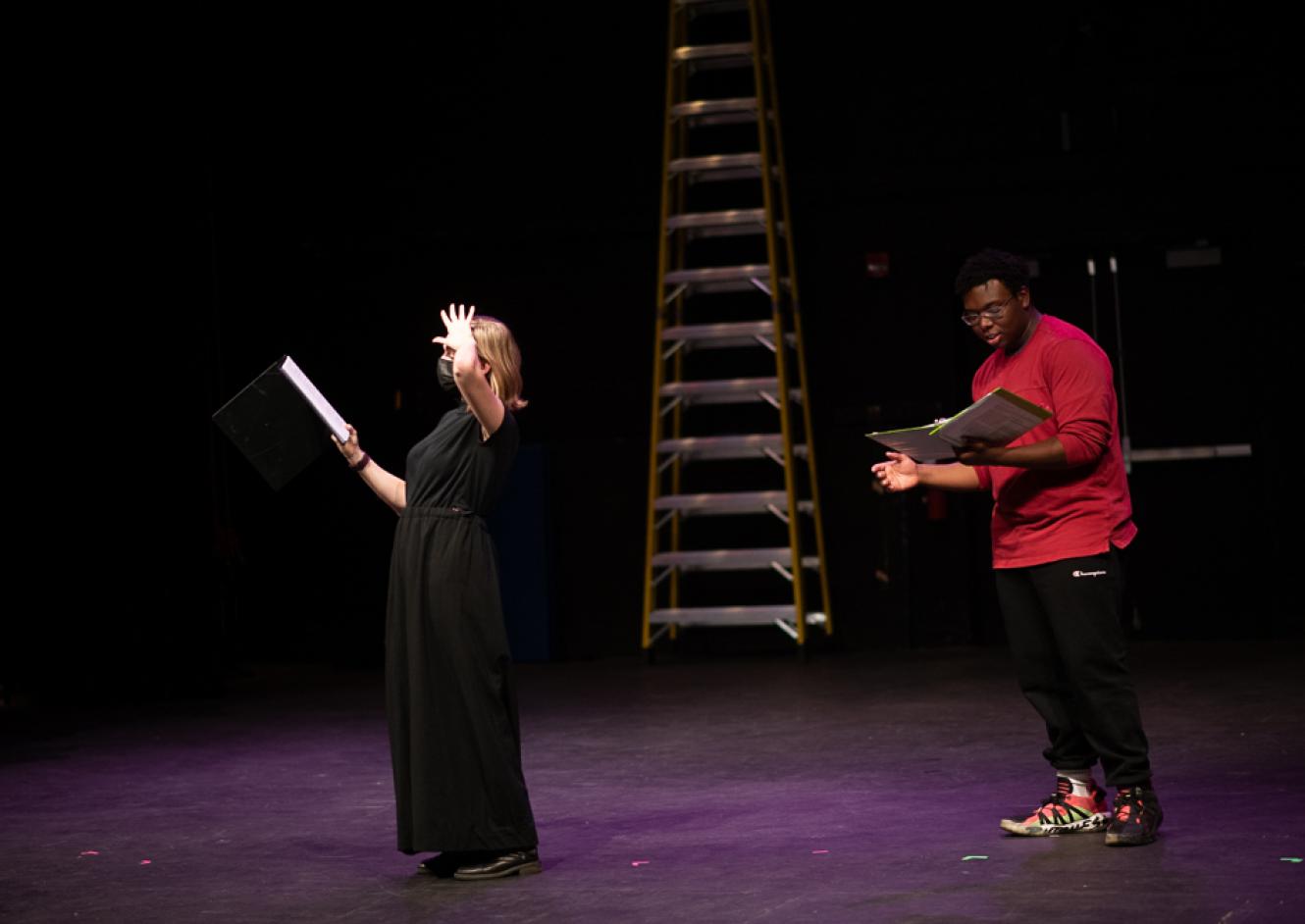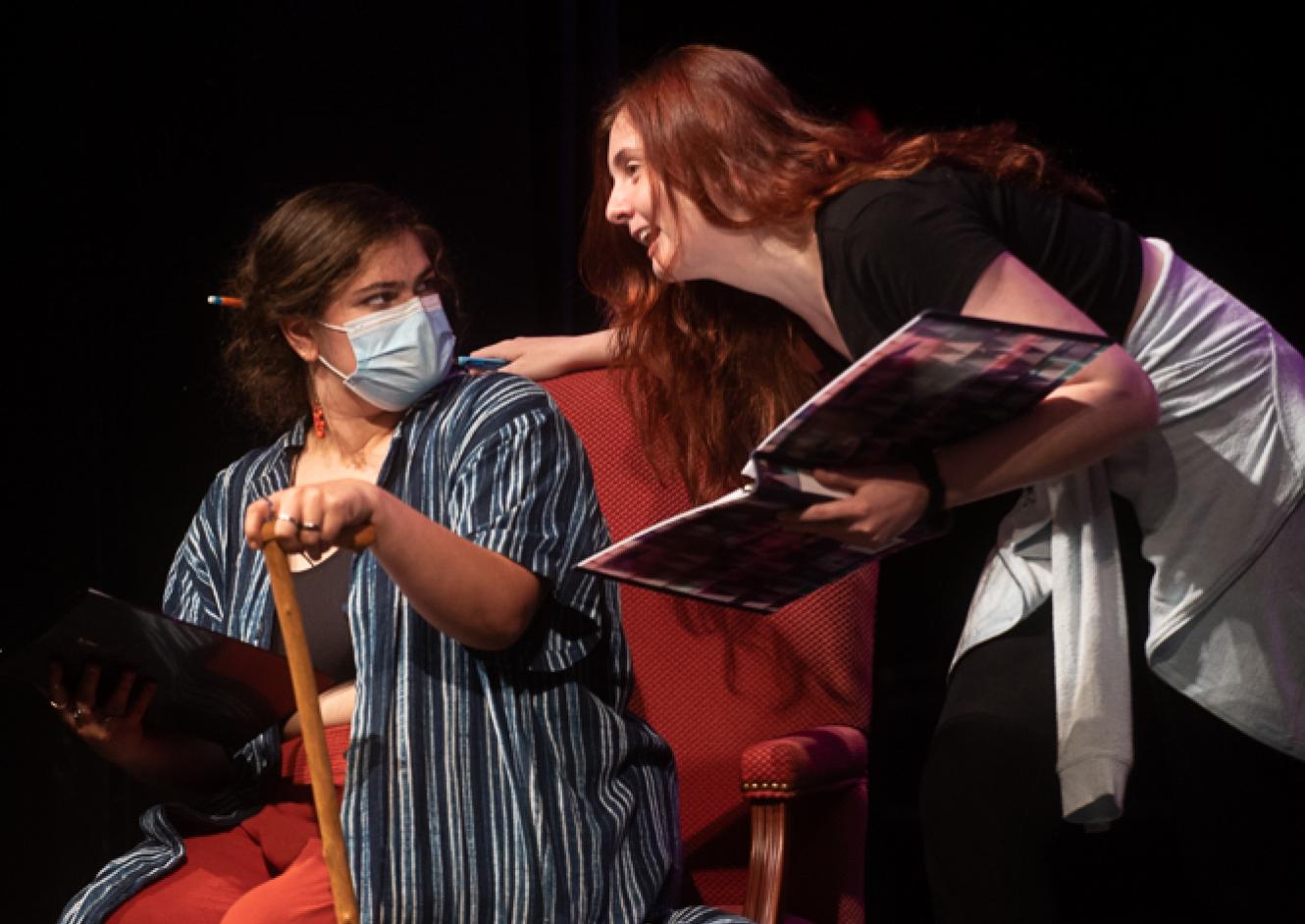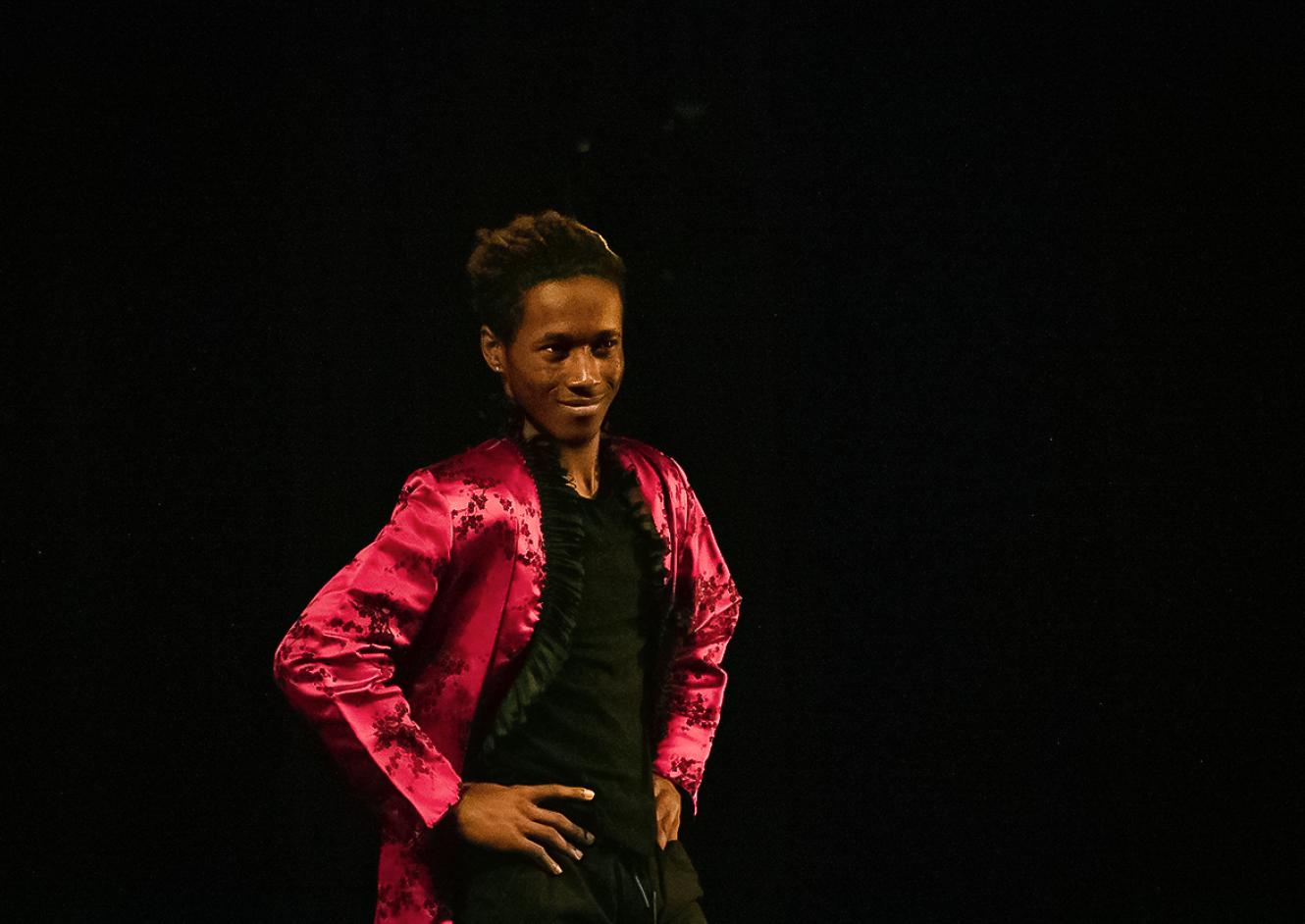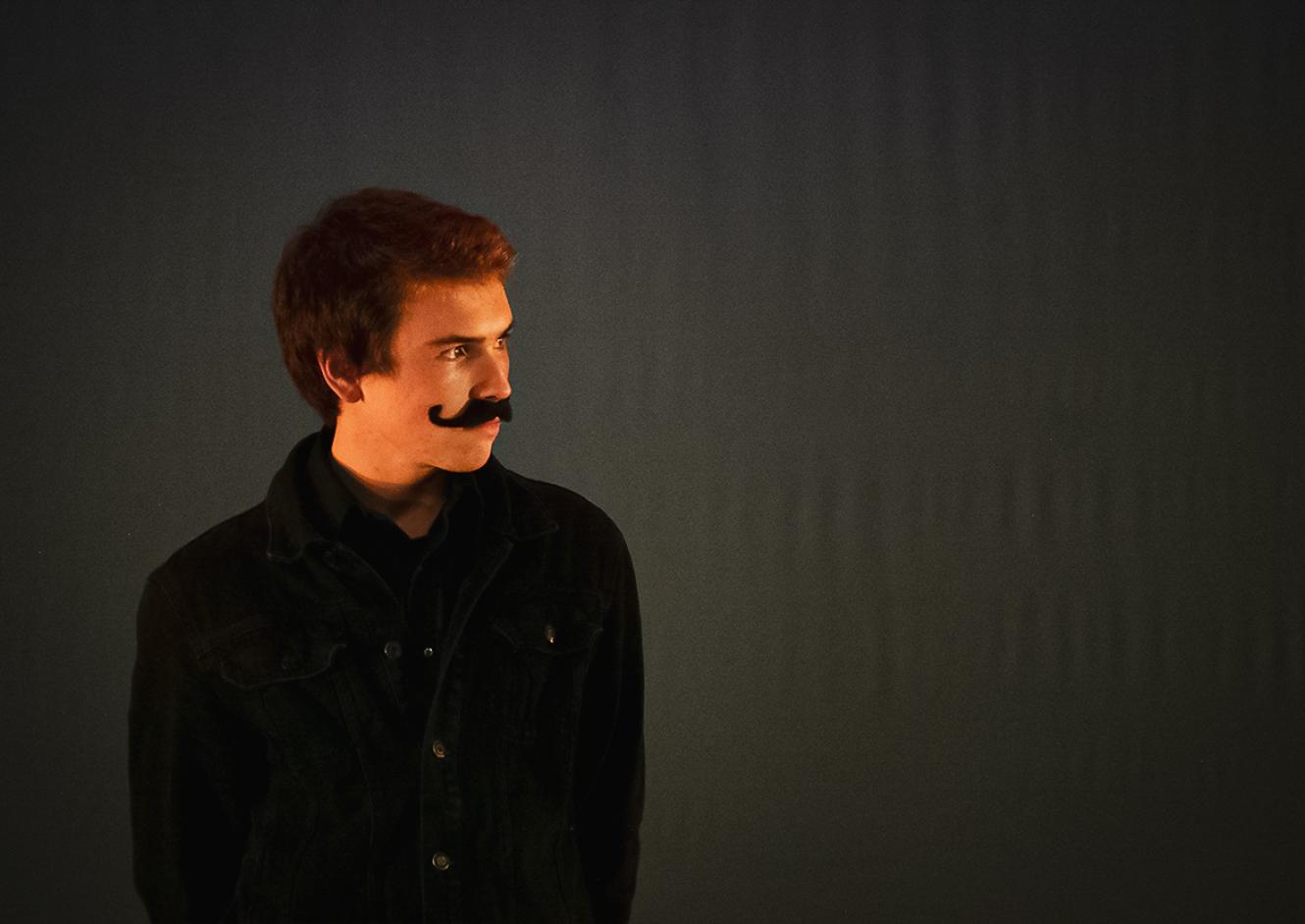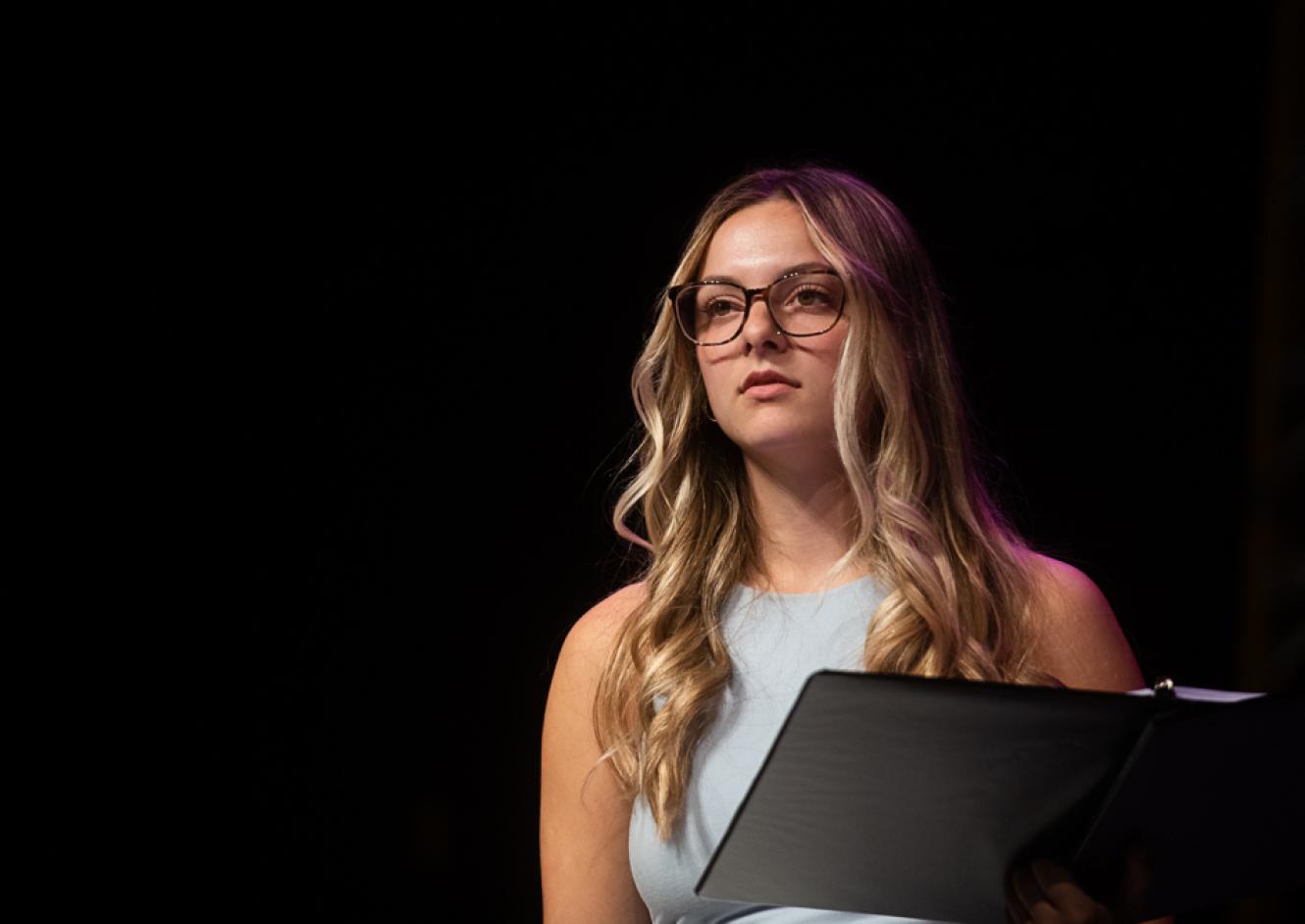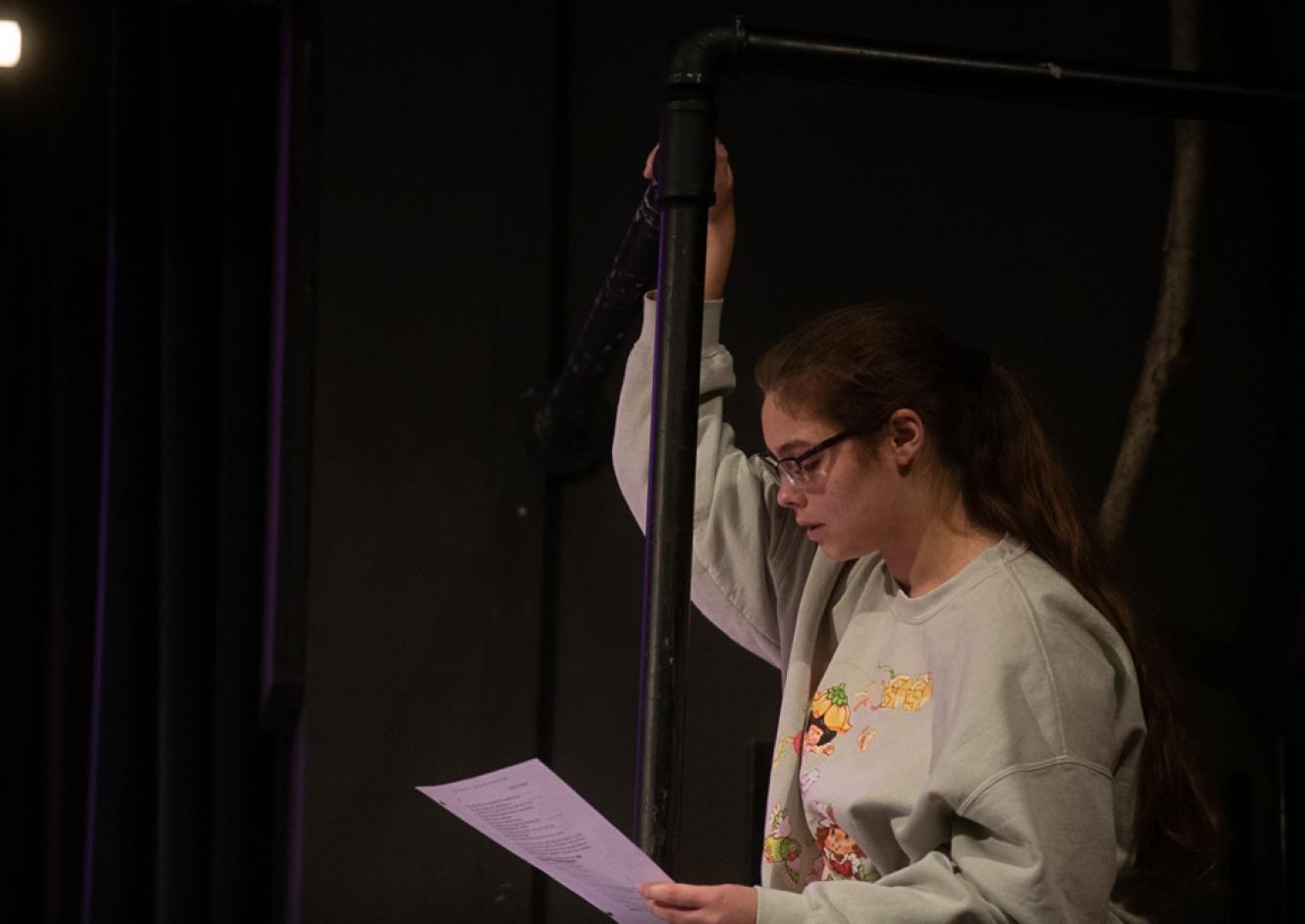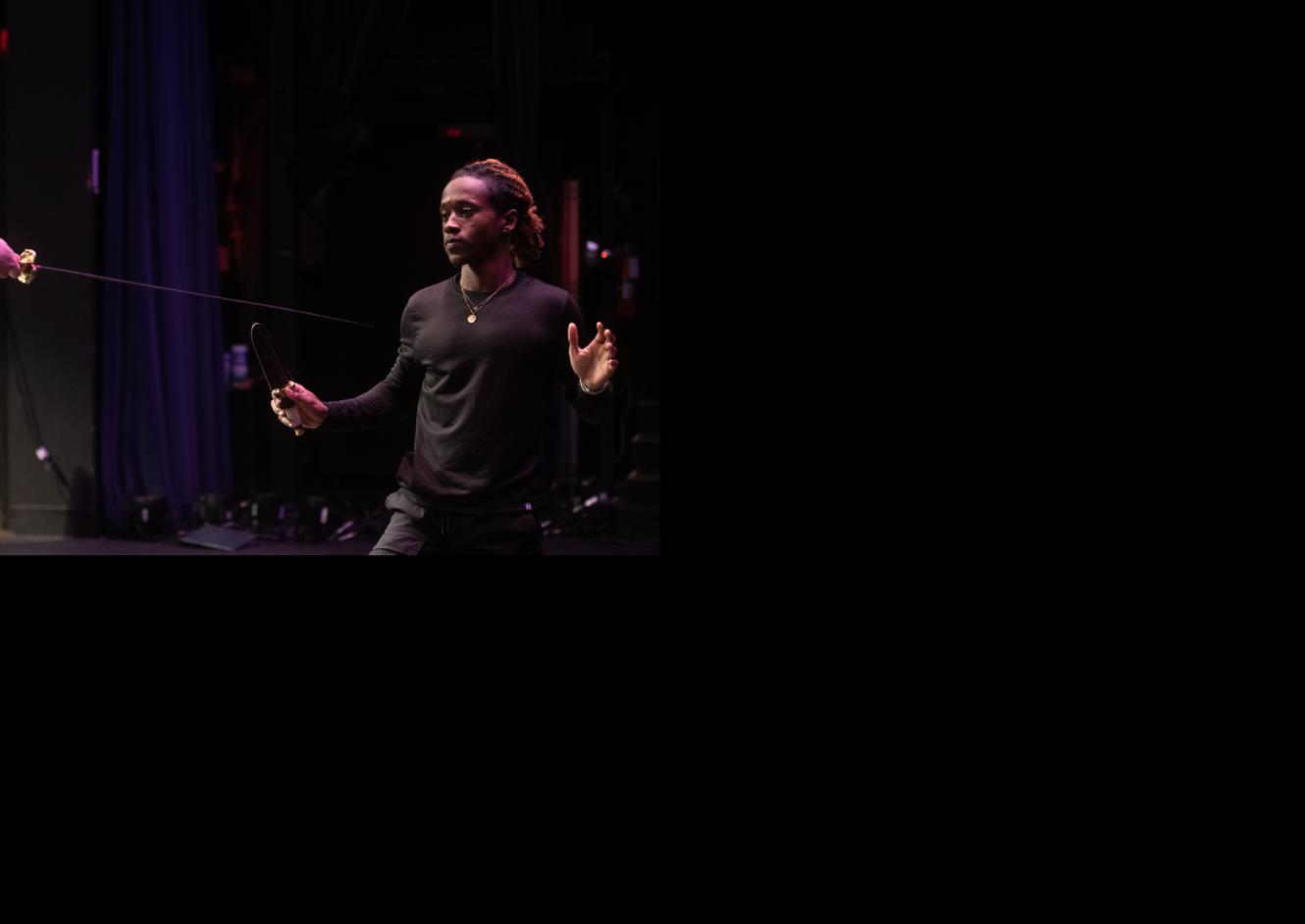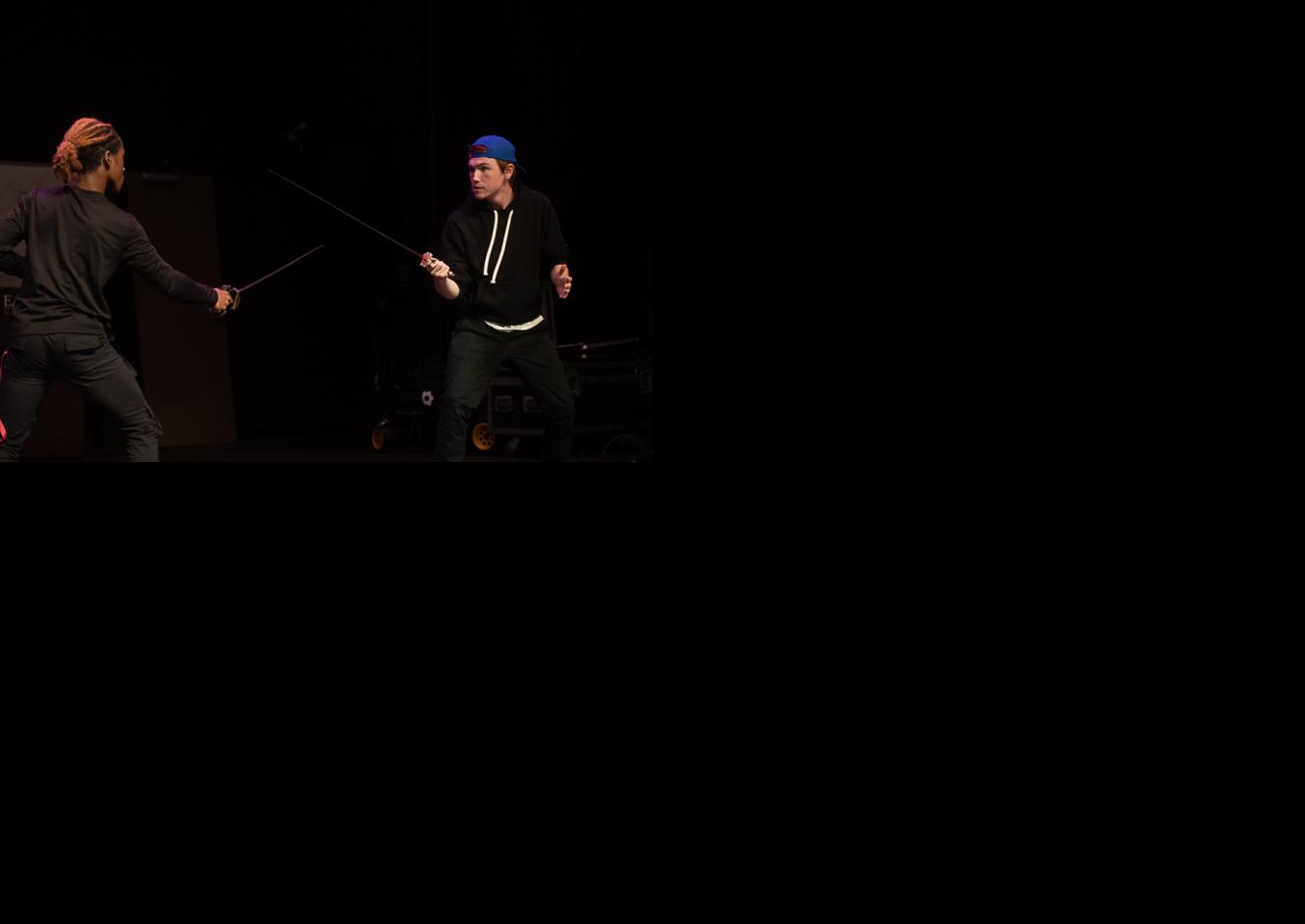 Ticket Information
$10.00 General Admission (unless otherwise indicated)
$7.00  Seniors/Veterans/Children under 12 
$5.00 with Current Eastern ID
$7.00 Group Rate (groups of 10 or more)
For questions or more information, please contact: arts@eastern.edu
Connect with us on Social Media