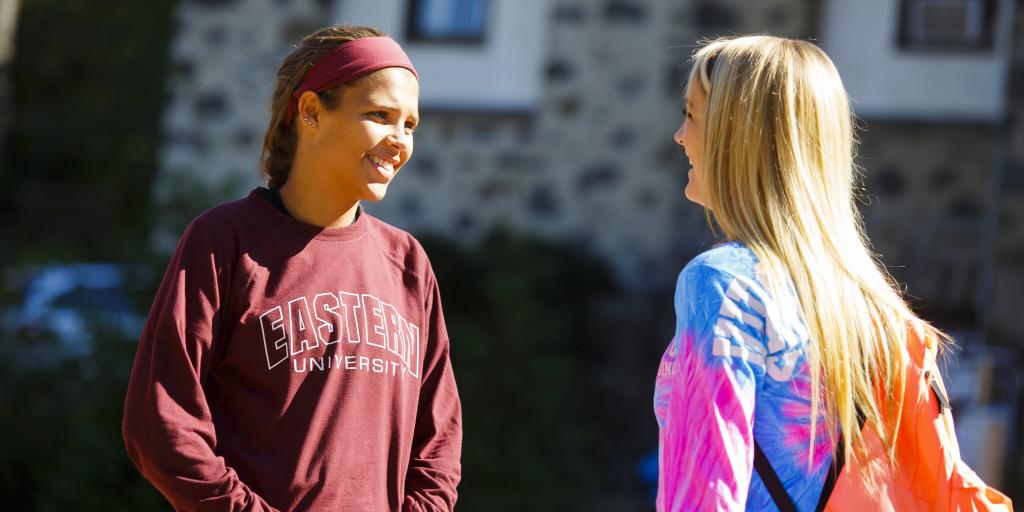 Don't know what to study? Don't worry.
At Eastern University, all first-year students enter as "undeclared" or Exploratory Studies majors. This means that all students have the opportunity to explore introductory classes before making a decision about their major. It is recommended that students declare by the end of their sophomore year, but some declare earlier. Students have plenty of time to take care of general education requirements and think about which major will be right for them.
Who can help?
With the Student Success Center, every Eastern student receives a professional advisor from the very beginning of the academic journey, to the very end, no matter the major, no matter the program, no matter the degree. Success Advising is an added value to students who choose Eastern. There is no question that is unwelcome, no request that will not be taken seriously and no run around to find out how to work through an issue.
The Office for Talent and Career Development also has many resources for students who aren't sure what to major in. The Office can utilize tools such as personality inventories and strengths finders to help students discover their passions and talents.