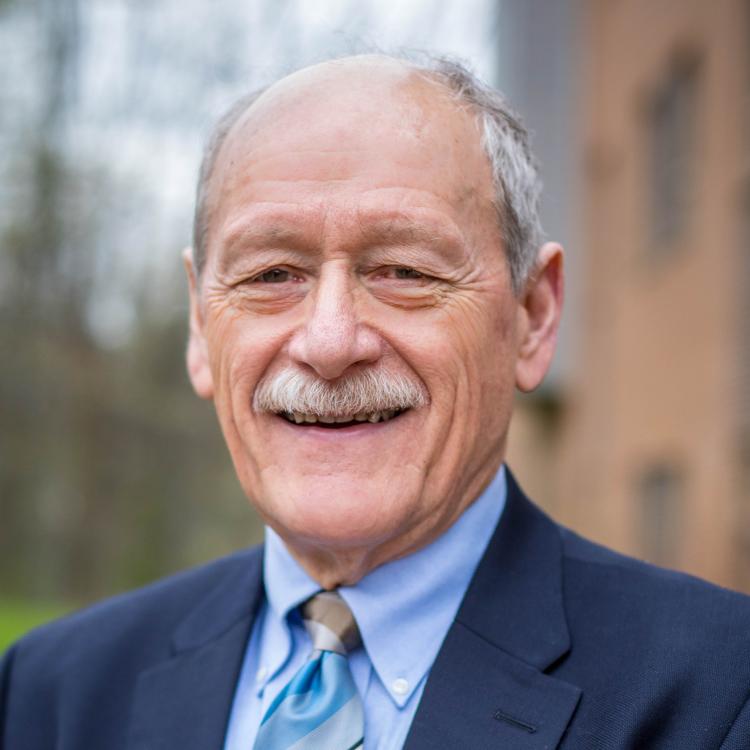 Dear Friend,
If I were to characterize the academic experience in the College of Arts and Sciences at Eastern University, I would use the phrase "engagement zone." There are all sorts of fine colleges and universities in the United States and around the world, and I think that many of them would like to think that the education they offer centers on the active involvement of students, teachers, and disciplinary content in an environment of earnest engagement. So, how does Eastern distinguish itself in this crowded marketplace? Well, woven into the very fabric of Eastern's DNA is the commitment to historic Christian faith. We are, unapologetically, a University that is Christian. At the same time, we are committed to the pursuit of truth and knowledge and are willing to follow that path wherever it takes us.
I'd like to think that Eastern is the sort of institution where there is a deep-seated commitment to quality academics, an unwillingness to shy away from any school of thought - even those that are hostile to faith - but rather to engage any and all ideas within the environment of a community of faith. This is a place where believing educators, who are committed to their faith tradition, engage with both students and the marketplace of ideas.
This is a place where students are not just encouraged to plaster a thin veneer of Bible verses over a topic, idea, or controversy but to engage it at a deep and nuanced level from a Christian perspective and worldview.
Eastern, as an institution of higher education, is committed to learning. That's a given for all colleges and universities. But I believe that we answer two prior questions—"Learning what?" and "Learning for what?" quite differently. What we learn is the latest in disciplinary knowledge and, at the same time, an ancient but ever-relevant faith. We seek to bring the two together in dynamic and Christian ways. As for the goal of learning: we aim for nothing short of women and men who will begin a life-long process of grappling with the questions of the purpose of education and life in the Kingdom of God.
I invite you to come and join us in our faith-infused "engagement zone."
John Pauley, PhD
Dean of the College of Arts & Sciences
casdean@eastern.edu