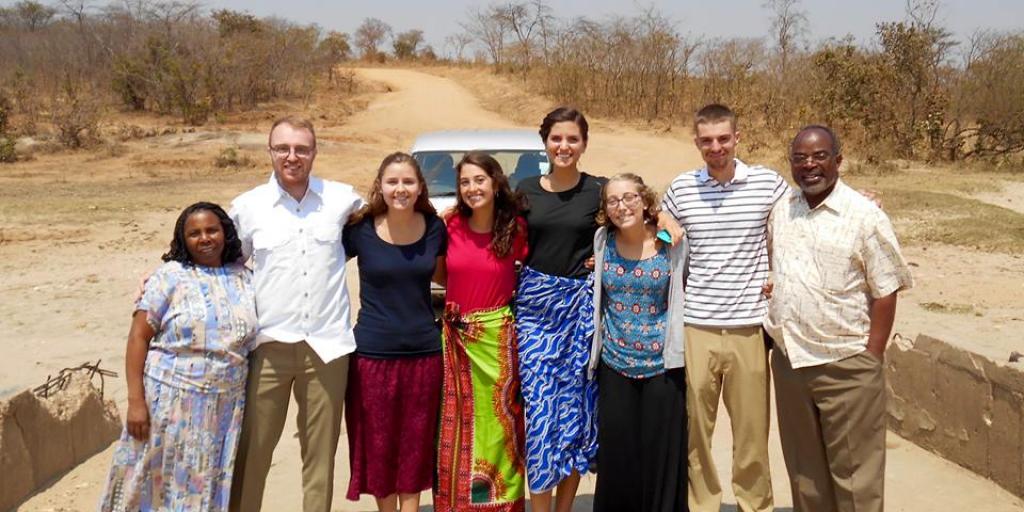 Karissa O'Conner, Sociology & Criminal Justice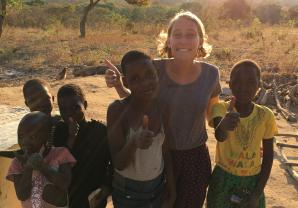 I was enticed by the idea of cultural emersion, new experiences, and adventure in preparation of this trip. From the first day in the Zowe rural community, my afternoons were religiously filled by the company of four little girls whom I grew to love dearly. Every afternoon following school, I was graced by a knock on my door, or a giggly peek through my window as an invitation to come out and play. Together we would laugh, color, and play pretend until the sun went down.
It was through these moments, filled with innocence and pure joy, that I came to see what my real purpose was in studying abroad. My purpose was not to come and fix the world. My calling wasn't to end hunger or break the chains of oppression. I traveled across the world to do something far more important. I learned how to love.
Through the tiny hands and beaming smiles of Zowe's children, I learned how to laugh in the face of injustice, sing songs and play games in the midst of starvation. But most importantly, I learned how to love even when it hurts. I learned to open my heart, trust, God, and simply bear the beams of love, even when hope seems far away.
Jesse Whiteman, Economic Development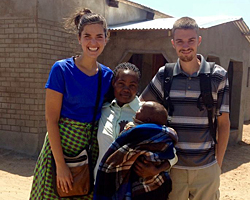 Studying abroad in Malawi was a very humbling experience. The moment a person realizes that there is so much they don't know about the world is very powerful because it opens the door to growth in areas that you never even imagined. That type of growth happened regularly for me in Malawi as I came in contact with lifestyles, ideas, and perspectives completely different from my own.
On an almost daily basis I was challenged to question modern trends the effects these trends could have on the people living in places like Malawi. I was challenged to view the world more holistically, to see that despite the massive geographic and cultural differences between the US and Sub-Saharan Africa we are all really the same, and the actions of Americans across the Atlantic Ocean greatly affect the lives of people living in Africa.
This trip is an incredible opportunity to step out of the box and see just one part of the amazingly beautiful world God has created.
Sarah Hart, Sociology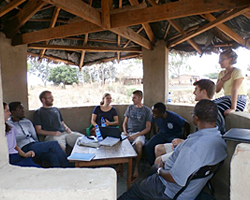 There were so many aspects of the Malawi trip that impacted me, but perhaps one that was most influential was being part of a small community. It can be nerve-racking to be in an unfamiliar country, but I always had people I know I could go to. I grew a lot through the frequent Bible studies and group discussions that we had. This helped me to understand God better and to see beauty within every person.
Many of our discussions included Malawian students as well, which was an immense blessing. I learned so much from them, and left Malawi with a greater love for God's people.