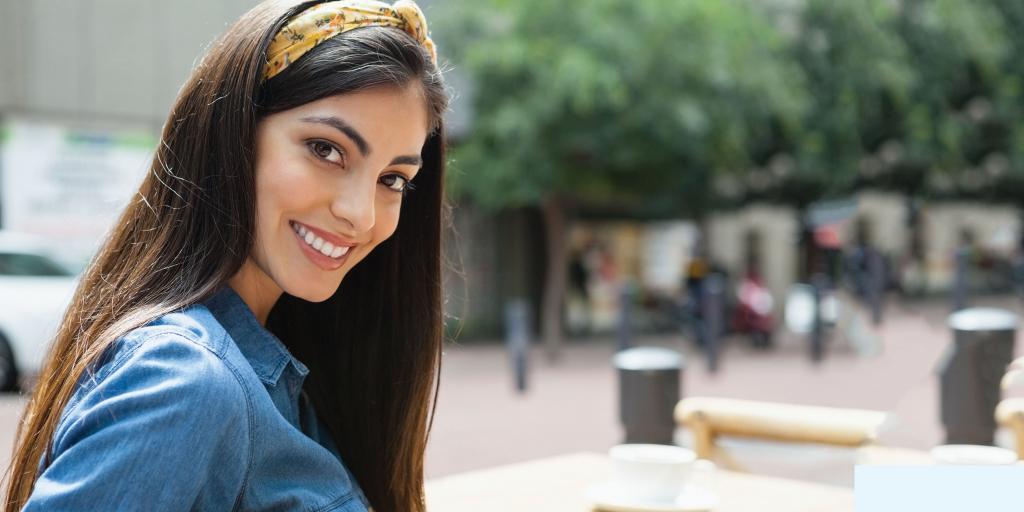 The Social Work Faculty at Eastern University College of Health and Social Sciences is excited to offer the Bachelor of Social Work Program in an evening format at the Esperanza College location.  Those wanting or needing to attend during the day are invited to attend the BSW program at the St. Davids campus.   The first Esperanza College CHS student graduated with a BSW from Eastern University in May 2012.  We anticipate many more graduating in the future!  The following are some questions and answers that may be helpful as you decide if this is the right step for you:
Why consider a BSW degree?
The Bachelor of Social Work Degree is a beginning professional degree that enables you to work in a variety of social service agencies. During your academic preparation you have two field placements in social service agencies that provide you with an opportunity to develop your skills under professional supervision. We are accredited by the Council on Social Work Education. If you maintain a B average you are also eligible to apply for an advanced standing program for your MSW degree that you can then complete in one year instead of two years. Advanced standing applications need to be completed within five years of graduating with a BSW. Our students have been accepted at Temple, University of Pennsylvania, Bryn Mawr, Widener, West Chester, and other MSW programs across the country.
The BSW allows you to work in a variety of settings with a diverse population.
Why consider a BSW degree at Eastern University?
Consider the mission statement. "The mission of the Social Work major is to educate students to be general social work practitioners who are knowledgeable, skilled and compassionate agents of God's mercy and justice in meeting common human needs, with particular attention to people who are vulnerable, oppressed populations." Eastern University educates students to "value deeply the pursuit of Christian faith, knowledge, truth and justice…" We value relationships with students and work closely with each student to help encourage academic success.
Eastern University is devoted to supporting all BSW students in reaching their full potential.
What courses will I be taking and when does the program begin?
The BSW will follow the same 20 week semester schedule as Esperanza College, beginning the semester in mid- July and early January. Classes are in 10 or 20 week blocks, so you will not take more than 3 classes at a time. The BSW program begins every July. The following is a typical class schedule:
Fall Semester Junior Year:
SOWK Electives (2)
SOWK 205W Human Need and Social Response
ANTH 101 Cultural Anthropology
BIBL 101 Old Testament

Spring Semester Junior Year:
SOWK 340 Social Work Agency
SOWK 360 Social Work Practice I
SOWK 370 Social Work Field Practicum I
POLI 104 State and Local Government
Global Diversity
Fall Semester Senior Year:
SOWK 420 Ind. Growth/Activity in Soc. Environ.
SOWK 461 Social Work Practice II
SOWK 471 Social Work Field Practicum II
SOWK 481 Social Work ResearchSpring Semester Senior Year:
SOWK 440 Social Welfare Policy Issues
SOWK 462 Social Work Practice II
SOWK 472 Social Work Field Practicum II
SOWK Elective
Students need to complete 2 courses in a language. Those who have attended Esperanza College have taken at least one language course. Students who are Spanish speaking (or who are fluent in another language) may take a CLEP exam and get college credit to fulfill the second course. Student from other colleges will need to complete two courses along with other core and major requirements either before or during the BSW program.
View the schedule of courses for the program.
When will courses be held?
All courses will be held in the evening during the first semester. For the following three semesters all courses will be held in the evening with the exception of the field placement where the majority of hours are during the day. Most social service agencies only offer services and hold staff and supervisory meetings during the day. For SOWK 370, 471, 472 you are required to be at a social service agency 10 hours a week providing social work services.
Courses will be held in the evenings with the exception of the practicum course.
What type of field practicum agencies are available?
There are opportunities to intern at private and public (governmental) agencies and host settings (e.g. medical, educational and church settings) located in predominately urban areas of Philadelphia and the surrounding counties. Social work agencies and host setting tend to be organized around specific fields of service. Some are focused on vulnerable populations, such as children, women, or older adults. Others are focused on particular social problems, such as child abuse and neglect, domestic violence, crime and delinquency, or the need for substitute or long-term care. Still others are centered in social institutions such as the family, church, or school. Some possible placements may be in nursing homes, foster care agencies, homeless shelters, domestic violence shelters, material assistance agencies (distributing food or financial support for utilities/rent), immigrant/refugee agencies, or community centers. You will intern at one agency for your junior placement and another agency for your senior year placement. Some agency settings are more suitable for juniors while other agencies (such as those serving victims of domestic violence) tend to be reserved for senior level placements. It can be helpful to explore working with a population that you may have as a secondary interest for your junior placement as this is an opportunity to explore the range of practice settings and populations served by social workers.
Many types of field practicum agencies are available to students.
What if I already work at a social service agency?
One of your field practicums may be at your place of work depending on the supervision available and if there is a way to be in a different unit then the one you currently work in. You can discuss this with the Eastern University Department of Social Work Field Education Director, Leslie Gregory, once you are admitted to the BSW Program.
There are ways that you can have your practicum setting be at your place of work. Please contact the Field Education Director to learn more.
For More Information Contact:
Sandra L. Bauer
Associate Professor of Social Work, Chair of Department