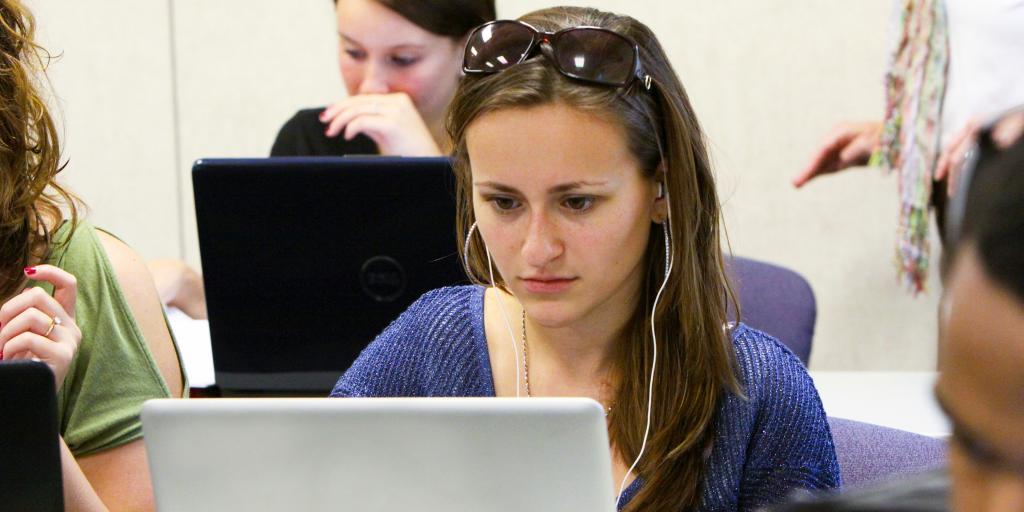 What Journalism Students Learn
The types of writing that journalists do—news, features, opinion-based columns and blogs, investigative multi-part stories, and creative nonfiction.
The types of writing done in media other than in print.
Time management and editing skills—of your own writing and the work of others.
Writing to suit an audience's needs—particular, diverse, amorphous.
How to be creative at the level of word, structure, and design.
Responsible ethics. An integration of a Christian worldview and the code of conduct and practice adhered to by the professional organizations in journalism (The Society of Professional Journalists, Radio-Television Digital News Directors Association).
Communications trends in various populations; images in the media related to gender, race, religion, and culture; techniques of persuasion; the impact of technology on communication.
A Journalism student's campus profile will include:
Lots of practical experience by working on the award-winning student newspaper, The Waltonian.
Working your way up the ranks from reporter to section editor to editor-in-chief or managing editor on the newspaper. Think design and management experience. Think skills in column or sports writing, video or web editing.
Expect to nose into on-campus and off-campus events and anticipate interviewing the president of the college.
Writing on speculation in ENGL 340 for the magazine Spirit.
What else is absolutely necessary in this concentration?
An internship—at least one! You must intern in another organization, gaining experience in some field of journalism or public relations or marketing. Think good references, a chance to see and get current in the kinds of writing and information work out there in specific venues.
"In my years as a student I have never felt more accepted and welcomed into a place as I have in the English department. It's home. It's family and friends that love and care about you, that share your love for reading and writing, and most importantly, that share their love for Jesus."