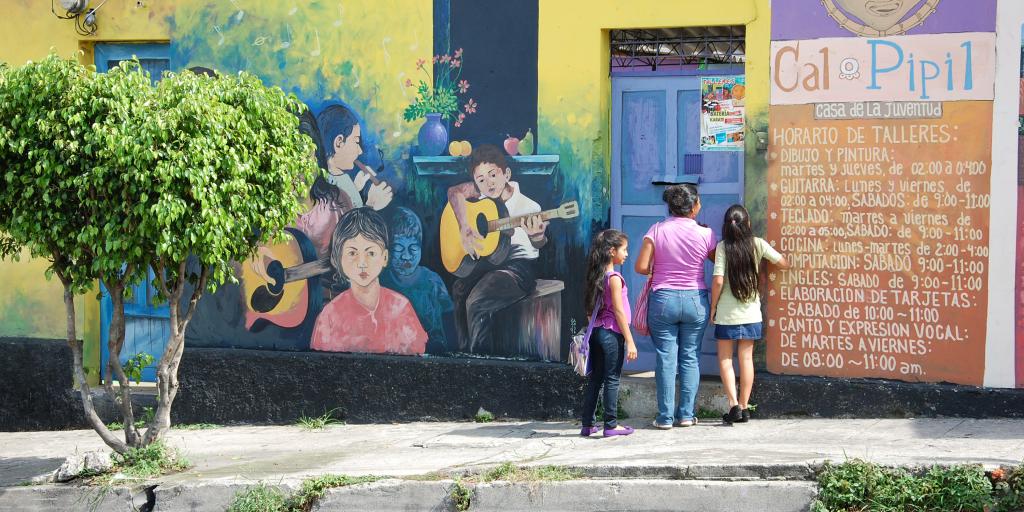 The Department of Global Studies and Service offers two programs developed within a framework of Christian thought and practice: a B.A. in Global Studies and Service and an M.A. in Theological and Cultural Anthropology. Our faculty have extensive experience gained through cross-cultural research and fieldwork, and take a personal interest in students, encouraging an interactive learning environment. Our programs combine spiritual, social, economic and cultural perspectives that impact not only our students, but social transformation around the world. Click on the links below to learn more about each program.
Our Programs
B.A. in Global Studies and Service
Human trafficking. Global refugee crisis. Homelessness. Impoverished nations. The world is broken in so many ways. The purpose of the major in Global Studies and Service is to prepare students to be agents of change for Christ in the US and internationally. Training in anthropology provides the cross-cultural skills and understanding that are necessary for appreciating, analyzing, adapting to, and introducing appropriate change to cultures. Training in missiology clarifies the purpose of the Gospel of Jesus and the mission of God, explores the nature of our participation in that mission, and provides a Christian perspective on the larger theological and historical context of our time and place. The integration of the two disciplines, missiology and anthropology, creates a unique degree that emphasizes the synergy emerging from dialogue between Christ and cultures. This degree provides students with the principles and practices emerging from two disciplines, and prepares them to bring radical change informed by cultural knowledge, advocacy for the marginalized, relevant expressions of the good news of Jesus, and meaningful development in broken communities that reflects the kingdom of God.
M.A. in Theological and Cultural Anthropology
The Master of Arts in Theological and Cultural Anthropology is an eleven-month program that prepares students to teach anthropology, serve in cross-cultural Christian ministry, and/or find jobs in business or government that are related to international work. It is available in either residential or online formats. The program is distinctive in the following ways: a faith-based approach to anthropology; excellence in academic study; practical application; preparation for doctoral programs; and able to complete the coursework in one year. For more information, contact Dr. Eloise Meneses, Program Director.
M.A. in International Development
The Master of Arts in International Development equips Christian development leaders for work with a wide range of development organizations, missions agencies, and churches. The program targets those who feel called by God to fight poverty and injustice across the world. At the heart of our program are the goals of developing strong theoretical and theological frameworks for development, alongside the most current practical skills required for this work. All this is facilitated by a team of practitioner-instructors who bring their vast experience from the field into each course. For more information, contact Dr. David Bronkema, Program Director.