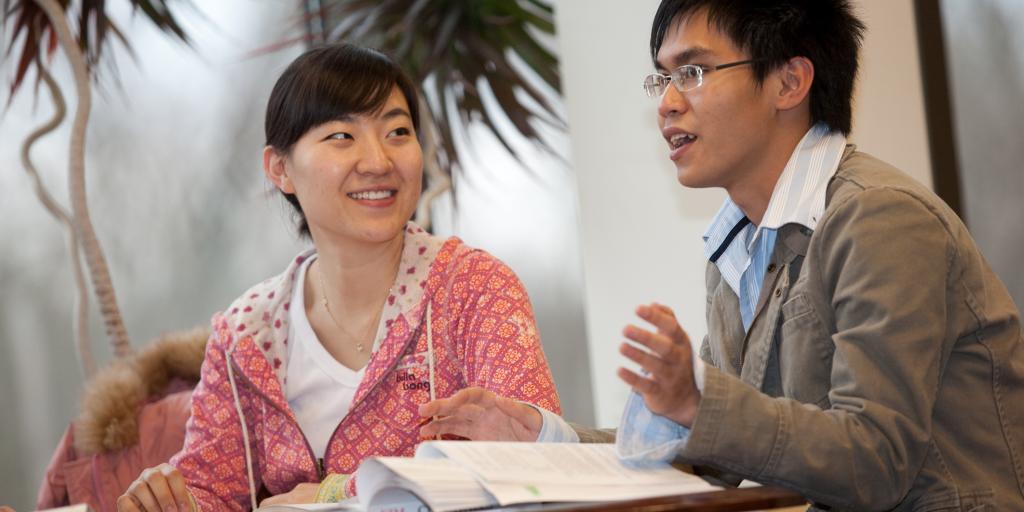 Important Announcement
Thank you for your interest! We are no longer enrolling new students in the IESL program. 
About the IESL Program
The Eastern University Intensive English as a Second Language program (EU-IESL) is a year round, 3-level academic ESL program. The program is designed for international students who need to improve their English language skills before beginning academic coursework at Eastern University, as well as for individuals who are not seeking a degree at Eastern University but who want to improve their English skills. The program offers content-based courses in academic reading, writing, and grammar, listening, speaking and integrated skills. The courses are offered year round in three 14-week terms: fall, spring, and potentially summer (depending on student registration). Both undergraduate and graduate students can register for any or all of the three sessions. 
 
The program honors linguistic, religious, and cultural differences. This program seeks to insure that all enrolled students have successful ESL learning opportunities that help them reach their full potential and add quality throughout their academic and/or professional lives. The Eastern University IESL Program is dedicated to assisting international students with readiness to enter English based University level degree programs at Eastern and elsewhere. The program also acts to enhance diversity understanding among English language learners and seeks to empower them to develop a deeper understanding of their own cultures, as well as the diverse cultures in the United States and in the world as they meet, study, live among and get to know other students.
Eastern University's College of Arts and Sciences offers an Early College Program for International Students from China. Students are placed in IESL based on an English proficiency placement exam, and can begin earning undergraduate credits while enrolled in IESL.
The EU IESL Program Features
TOEFL and IELTS are not required for entry.
Placement tests for listening, speaking, reading, writing, and grammar levels at the start and completion of each term
IESL students, if accepted to the College of Arts and Sciences (CAS) prior to completion of IESL, can pay a one-time conversion fee to be awarded 12 undergraduate academic credit for their master of the content in their IESL classes. These courses (INST 101, INST 102, INST 103, and INST 216B) are considered electives.

IESL students, if accepted to the College of Arts and Sciences (CAS) can take the New York University Language Proficiency Exam (at Eastern University's campus). The NYU Language Proficiency Exam offers proficiency exams in over 50 languages, and students who score high enough on the exam can earn up to 9 undergraduate language credits.

(Based on numbers 4-5), students can leave the IESL program and enter their undergraduate degree programs with up to 21 undergraduate credits already completed.

An orientation program before classes start
Small classes that allow for personal attention
ESL Instructors with a master's degree or higher educational attainment, and years of ESL teaching experience. Instructors will be fluent English speakers with American accents.
High quality English language instruction and support services to ESL learners
Innovative classroom technology
Institutional certificate issued for successful completion of the program, in addition to transcript evidenced completion upon successful completion of the IESL program.
Scholarship opportunities for students who continue enrollment in Eastern University undergraduate and/or graduate academic programs as full-time students.
American cultural enrichment activities, field trips, and holiday homestay opportunities
One-on-one opportunity for language exchange between American and international students
On-campus student residence living
Visa counseling
Questions?
Contact The IESL Office
Eastern University IESL Office, ELC 107
1300 Eagle Road, St. Davids, PA 19087
Telephone: 484-581-1278
Email: iesl@eastern.edu
Note: We are no longer enrolling new students in the IESL program.