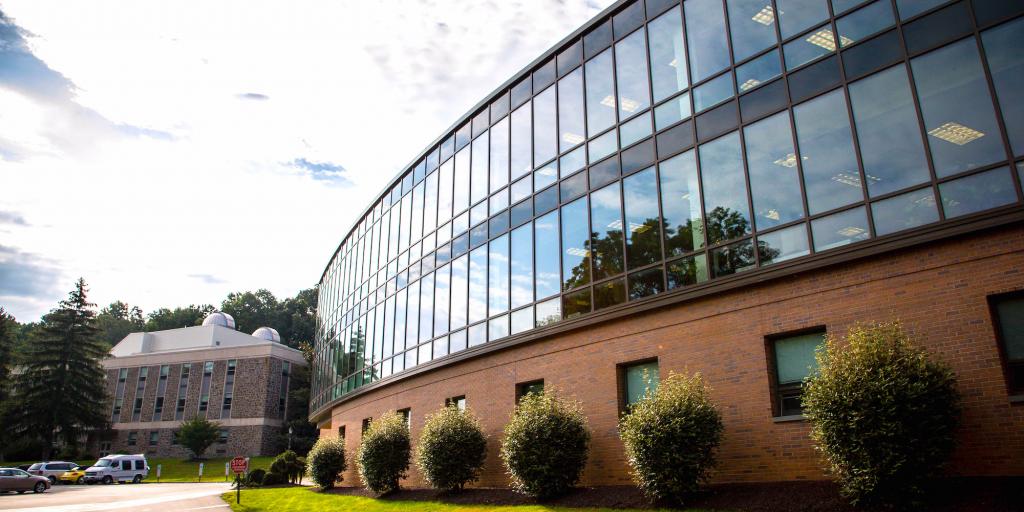 Building
Warner Memorial Library is centrally located on campus as part of the Harold C. Howard Center. The building is wireless throughout and has three floors.
The Main Level (200) contains the Reference and Circulation Desks, computer workstations, ready reference books and the beginning of the circulating collection (A-BL).
The Upper Level (300) contains the central part of our lending stacks (BM-N), computer workstations, student study rooms, the Media Room, the Archives, the Mazie Hall African American Heritage Room, Faculty Scholarship Room, Edison Room, and the Special Collections Room. 
The Lower Level (100) contains the remaining lending book collection in movable shelving (P-Z), theses and dissertations in movable shelving, library instruction room, one study room, and a mini computer lab. 
Faculty Scholarship Room
Books written by Eastern University current and emeritus faculty as well as administrators are located in the new Faculty Scholarship Room on the Upper Level of the library and may be checked out.
Mazie Hall African American Heritage Room
In 2006, Eastern University had the privilege of receiving the private collection of Mazie Hall, a local historian, civil rights activist and educator from the Mount Pleasant area of our community. Mazie Hall spread her love of books and learning to local children. Her collection of over 500 books includes biographies of famous black men and women in sports, politics and the military. There are also many music books related to black musicians and composers. This room is open to the Eastern University community for study and meetings.
The Edison Room
The Thomas A. Edison Room is another study room used by the campus community. This room also houses a wonderful collection of Edison artifacts and photographs from Thomas Edison. This collection came to Warner Library in 1971 through Thomas Alva Edison's son, Charles Edison, former governor of New Jersey.
Eastern University Archives
The archives are located on the Upper Level of the library. This is a closed-stacks area. If you need assistance with archival research/information, please contact Dr. Fred Boehlke, the University Archivist, or Joy Dlugosz, Assistant Archivist.
George H. Rothacker Gallery
In October 2007, George H. Rothacker exhibited a show in Warner Memorial Library of his paintings of Eastern University. The 13 paintings display the campus' beauty throughout the seasons. These paintings may be viewed on the library's main level.