Located on the 3rd floor of Warner Library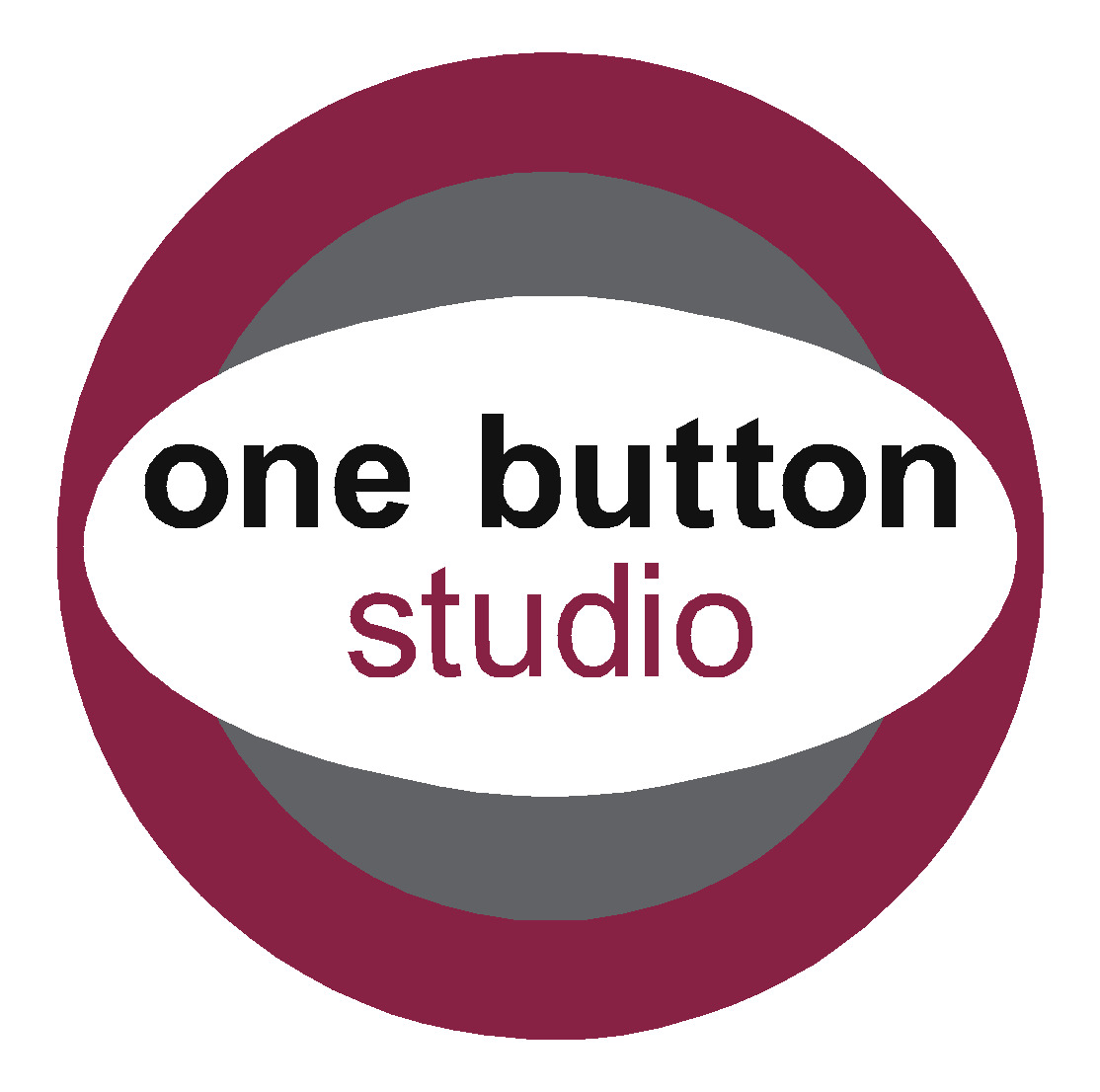 The One Button Studio at Eastern University is a user-friendly video recording studio (or practice presentation room) that requires no prior video production training or experience. The simple design of the studio allows students, faculty and staff to record a video with just a USB flash drive and the simple push of a button. Completed recordings are automatically saved to your flash drive in the widely compatible MP4 format, and can be easily uploaded to your YouTube channel or other video-sharing account.
Mondays - Fridays
9:00 am - 5:00 pm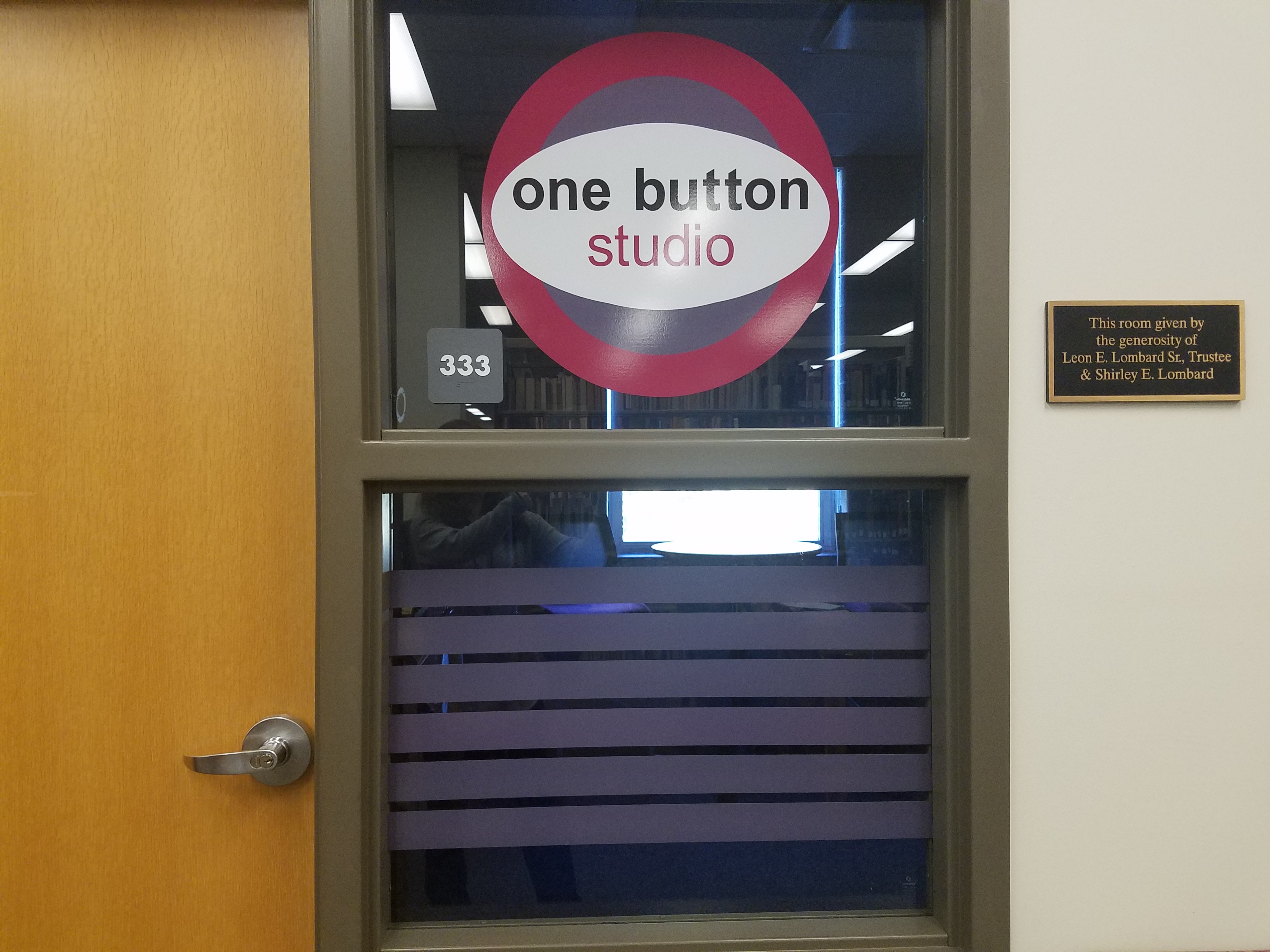 Reservations to use the room are required. Same day reservations may be possible; check with the reservation calendar below, or stop at the Information Desk on the Main Level.
Reservations can be made in one-hour intervals.
Reserve Online:
https://eastern.libcal.com/reserve/onebutton
Reserve In Person:
Warner Library Information Desk
(Main Level, HHC, Main Campus)
Reserve By Phone:
Local:  610-341-1777
How to Use the One Button Studio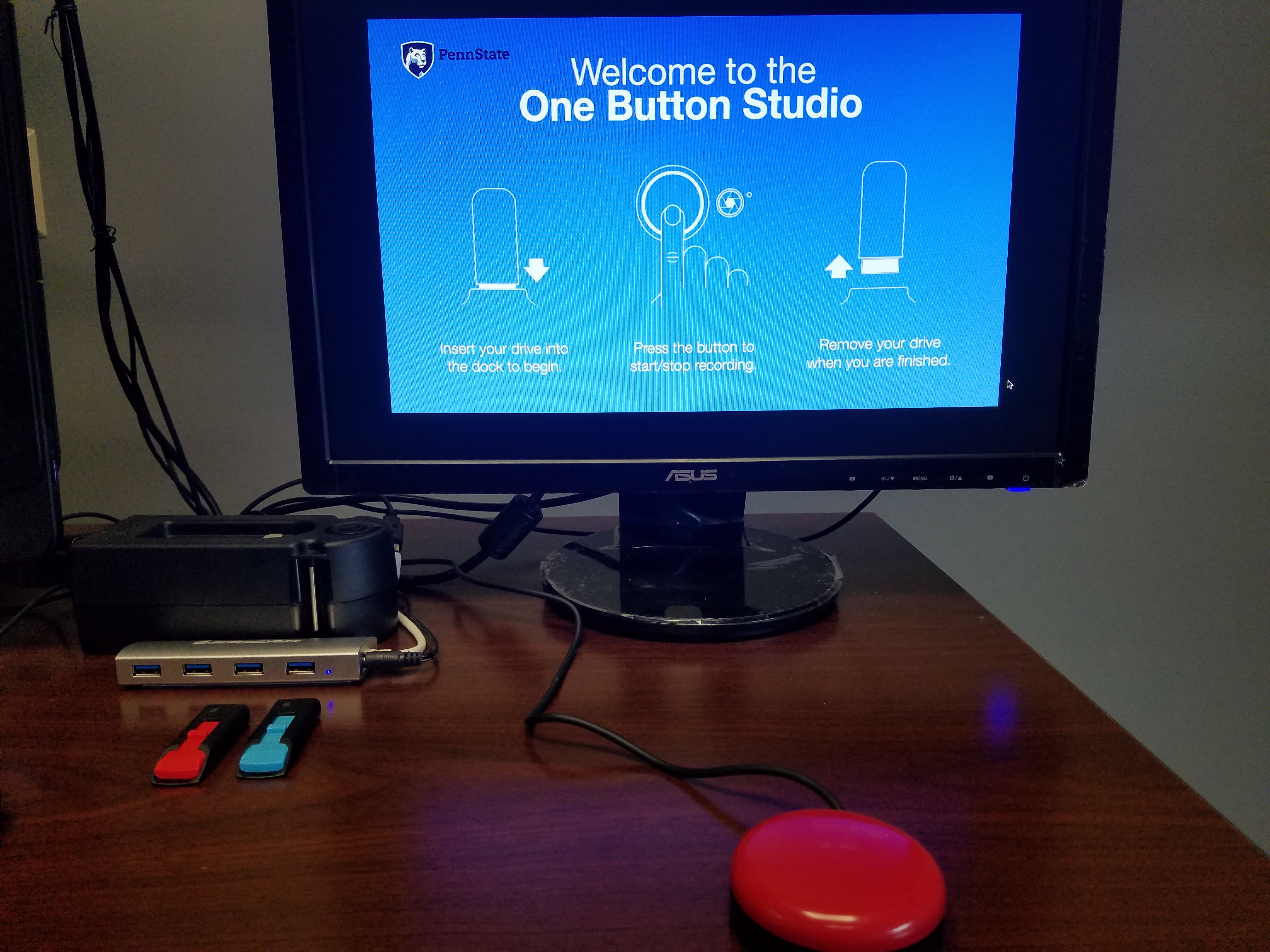 General Rules:
Reserve the studio.
Do not adjust any of the equipment in the room.
Max occupancy of the room is 4 people.
Please report any problems with this room or equipment to the Information Desk on the Main Level.
To Record:
Insert your USB into the dock to activate the lights and camera.
The second computer in the room can be used for displaying a PowerPoint or other content using the projector (remote is in the open drawer). Use your Eastern login to gain access to this computer.
The green screen can be turned on as background for the video using the labeled switch.
Press the button to stop/start the recording.
Note: There is a 2-3 second delay in live playback on the screen: this is normal!
The software will create the video file in .mp4 format.
To Review Your Recording:
Remove the USB from the dock.
Insert the USB in any computer.
Open the .mp4 file in VLC Media Player to watch.
Bring a USB flash drive. Students can either bring a USB flash drive to record, save, and transport their video project, or obtain one from the Library staff. Flash drives must be FAT32-formatted (not NTFS). Most newly purchased flash drives will come standard formatted in FAT32. Although the minimum required space on the flash drive is 500 MB, a 3 GB or larger drive is recommended.
Prepare a script. Putting together a script before you head into the OBS to record is always a good idea, and highly recommended. This affords you the ability to gather your thoughts in one place, create a coherent flow of ideas, and practice what you want to say. A script will also make it much easier if and when you need to add closed captions to your video.
Speak loudly and clearly. When recording, imagine that you are presenting to a large group of people and project your voice! The microphone in the ceiling will pick up your voice without issue, but it will also pick up other sounds and recordings may end up being "echoey" if you don't speak clearly.
Dress Appropriately.  Try to dress to match the mood and purpose of your recording. Some colors and patterns may not be flattering and may not transfer well on a recording. If you are planning to use the green or blue screen for post-editing, do not wear clothing of that color or your body will "disappear" in your recording.
Consider Bringing a Partner.  Although not necessary, you may want to bring a partner with you when using the One Button Studio. Having a partner to help start and stop your recording for you will save you valuable time when the Studio is in high-demand, and will eliminate your steps back to the computer from being caught on the tail end of your video.
A few notes of importance:
Some conditions beyond our control may affect recording. The One Button Studio is outfitted with a very sensitive, professional microphone. It has been found to pick up some ambient noise and random sounds at times. If you are not satisfied with your recording, you may try recording again (if time permits) or reschedule your appointment to use the Studio at another time.
Remember to keep eye contact with the camera, and pay attention to the countdown on the playback screen when starting your recording. Stand on the black tape to be in the center of the video, or the tape off to the side for PowerPoint presentations. Note: There is a 2-3 second delay on live playback on the screen - this is normal!

If you are using PowerPoint, Keynote, or any other media for making a presentation during a recording, it's helpful to follow some general rules about font, color and any photos you may be including:

Use a large font (minimum 40 pt.)
Use a dark background with light font.
Avoid using flashy animations.

Video editing software is currently not available in Warner Library. Use your computer to edit the video if needed. See the One Button Studio Resource Guide for open source editing options.
The possibilities are endless! Here are a few ideas:
Presentation Practice: Do a trial run in the studio of your presentation.
Course Introductions: Record an introduction to your students in the studio to post to your course page.
Pitch Videos: Share an elevator pitch using the studio.
Basic Interviews: Use the studio to perform an interview with provided chairs.
Green Screen: Turn on the green screen and record your video.
Language Practice: Use the studio to help practice speaking when learning a language.
The One Button Studio was made possible through the financial support of Fred Shiffer, '65.