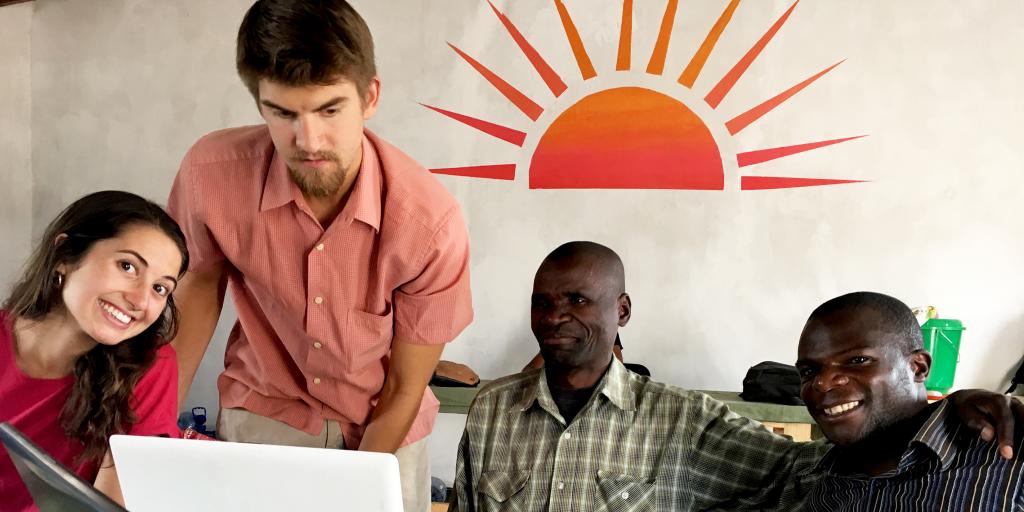 Why Major in Economic Development?
The BA in Economic Development at Eastern University is designed to prepare students for urban and international work focused on community and economic development.  Paired with a liberal arts education, this degree equips students with a breadth of understanding in business and economics, as well as knowledge of various cultural, historical, and political issues, necessary to effect change in the developing world.
Faculty in the Economic Development program place a high priority on helping students gain internship experience with local and international development-focused organizations. Upon graduation, students often secure overseas or urban assignments with a variety of community and economic empowerment organizations: The Peace Corps, Mennonite Central Committee, World Vision, The United Nations, USAID, municipal development offices, bi-lateral aid agencies, or a wide variety of other employers. And since this is not only a social empowerment degree but also a business degree, many who graduate from this program present as strong candidates for employment in the business sector.  Furthermore, our graduates are excellently poised to pursue further graduate education. This major has no concentrations, but students are strongly advised to take a minor (or major) with the language, anthropology, environmental studies, missions, political science or sociology department.
ACBSP Accredited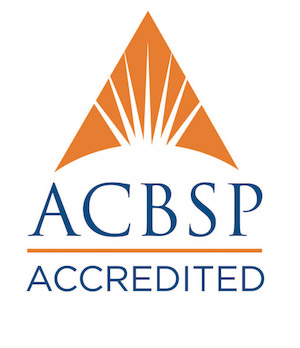 Eastern University's College of Business and Leadership programs are accredited by the Accreditation Council for Business Schools and Programs (ACBSP.)
"Being an Economic Development major equipped me with the worldview and skills necessary to improve society through business. While studying Economic Development at Eastern I not only grew deeper in my love for Jesus, but also learned how to tangibly serve Him in the complexities of our globalized world."
Why Choose Eastern?
Eastern's Economic Development program is one of the few of its kind among peer institutions. Unlike other programs which focus primarily on economics or anthropology, the Economic Development program at Eastern requires student to work through a unique blend of business, theology, philosophy, sociology, anthropology and economics. Students are challenged to think through biblical and theological implications related to the empowerment of marginalized communities, the epistemology of prevailing economic opinions and approaches, and the social structure of local communities.
Ideal Philadelphia Location: Eastern is situated just outside the major, historic urban metropolis of Philadelphia, a diverse city which evinces all of the benefits and challenges of a major urban center and which provides unique learning and living opportunities for students.
Faith and Business: At Eastern, we integrate Christian faith and business with a missional justice focus.
Business Disciplines: Each major within the Business Department is built upon a breadth of business disciplines such as economics, marketing, accounting, ethics and theology.
Internships: Eastern's Business Internship Program is a faculty-led initiative that seeks to provide students with working experiences to enhance their classroom knowledge.
The Enactus Chapter at Eastern University is a 4x Regional Champion, recognizing  their pursuit of social entrepreneurship on campus, in urban Philadelphia and in Rwanda.
Experienced Faculty: Faculty members have expertise in small business start-ups, includes: 30 years of corporate experience with Fortune 500 companies, nonprofit organizations, business ethics, economics, development, board development, and missions.
Study abroad opportunities are available in Lithuania, Mexico, Thailand, China, the UK, and more.
Graduate in 3 Years + add an MBA in 1 additional year!
Graduate early, lighten your course load, or easily double major with Eastern University FastPass.
Featured Faculty Member
Lindy Backues, PhD

Dr. Backues is associate professor and co-chair of the Business Management Department at Eastern University, as well as a professor in Eastern's graduate School of Leadership and Development. He received his PhD from Leeds University and his research interests include theology and community development, especially as the two interface in the midst of practical, implemented, missional involvement. He comes to Eastern after nearly two decades of development work in Indonesia, where, among other accomplishments, he founded a multi-disciplinary, multi-faith, community empowerment, non-government organization and served as program supervisor for Tsunami Response, Millennium Relief and Development Services. With his diverse background, Dr. Backues brings tremendous experience and expertise to his courses, which include Faith and Economic Justice, Economic Development of Third World Countries, and an Economic Reasoning Seminar. Learn more about Dr. Backues.