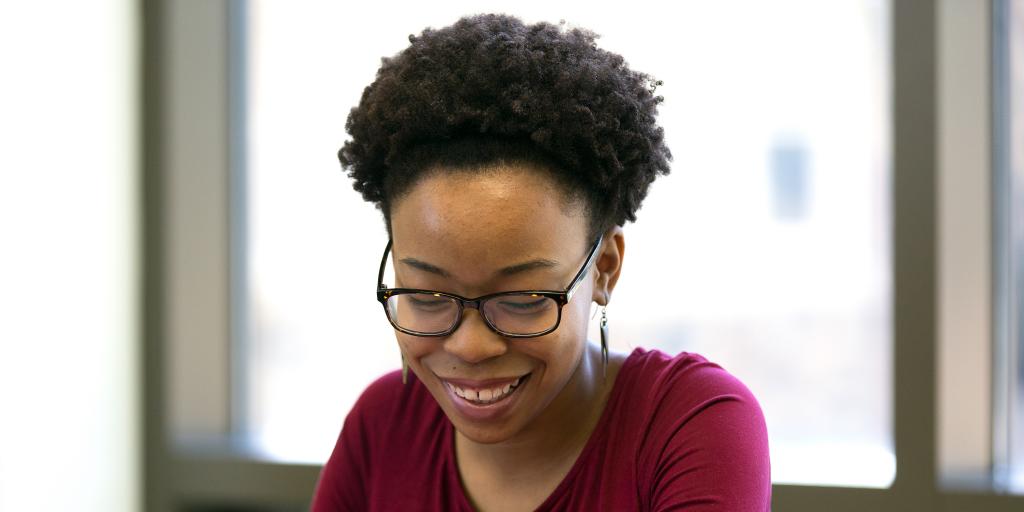 Why Major in English with a Concentration in Journalism?
Every occupation depends on the ability to write about a certain event or person, and to do it well. A BA in English teaches you to pursue research interests, to ask challenging questions, and to solve problems in collaboration with others. A concentration in Journalism teaches you the power and possibilities of the word. It provides you with the capacity to report the news truthfully, and it demands that you develop a high degree of sensitivity to the cultural and political facets of the world. Expect to research deeply, interview perceptively, and write on deadline. Expect to learn how to tell stories well. You'll get practice in crafting, regardless of the form that your work takes: blog, broadcast, or book.
Why Choose Eastern?
Their sense of justice: Graduates have developed the tools and sensitivity to be a voice for the voiceless, often bringing to light events and issues that demand action.
Their practical, flexible communication skills: Graduates have become reporters for dailies online and in print, editors of local weeklies, public relations experts for schools, government, and sports agencies. They're technical business writers, health information officers, and creative wordsmiths in all kinds of specialized communication—medicine, public health, politics, and advocacy. They freelance, work for national and international nonprofits, and join corporations where they further refine their skills.
Our journalists make change one word, one concept, one story at a time.
Graduate in 3 Years!
Graduate in 3 years, lighten your course load, or easily double major with Eastern University FastPass.