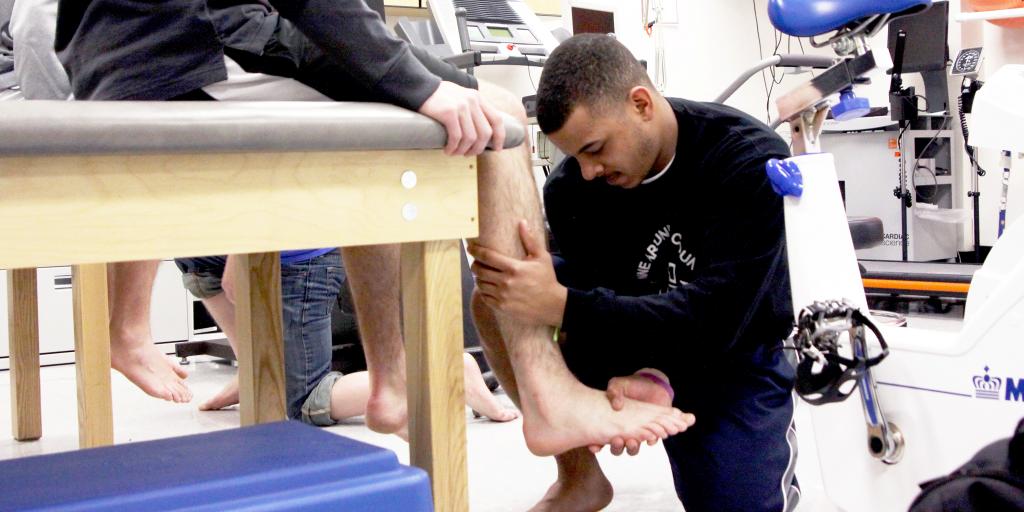 Why Choose Pre-Podiatric at Eastern?
What Podiatrists Do: "Doctors of Podiatric Medicine (DPMs) strive to improve the overall health of their patients by focusing on preventing, diagnosing, and treating conditions associated with the foot and ankle. They treat a variety of conditions and employ innovative treatments to improve the well-being of their patients."
Academic Excellence, Faith-Inspired Compassion: Pre-podiatric and other students preparing for a career in the health professions are challenged to strive for academic excellence in their chosen major, while cultivating a love for rigorous scientific thinking and a desire to be instruments of God's healing hands. Many of our students participate in this healing process through medical mission trips to countries like Bolivia, Guatemala, and Costa Rica.
Small Classes, Unique Courses: Eastern's small class sizes facilitate learning, and unique course offerings such as Medical Botany, Developmental Biology, and Structural Basis of Human Disease enable students to holistically prepare for their future medical careers.
Proximity to Philadelphia: Near to Philadelphia, Eastern's ideal location close to three dental schools, a vet school, seven major medical schools, a variety of physician assistant programs, and numerous hospitals and research laboratories provide plentiful opportunities for internships and volunteer experiences.
Research Groups On Campus: Pre-med students can join a research group on campus in the biology or chemistry departments.
Amazing Advisors: Pre-dental advisor Dr. Maria Fichera offers students step-by-step guidance and support for the following pursuits: pre-medical, dental, podiatric medicine, pre-pharmacy, and pre-physician assistant studies. Dr. Meg Laakso advises students interested in pre-veterinary medicine.
Planning for a Podiatric Career