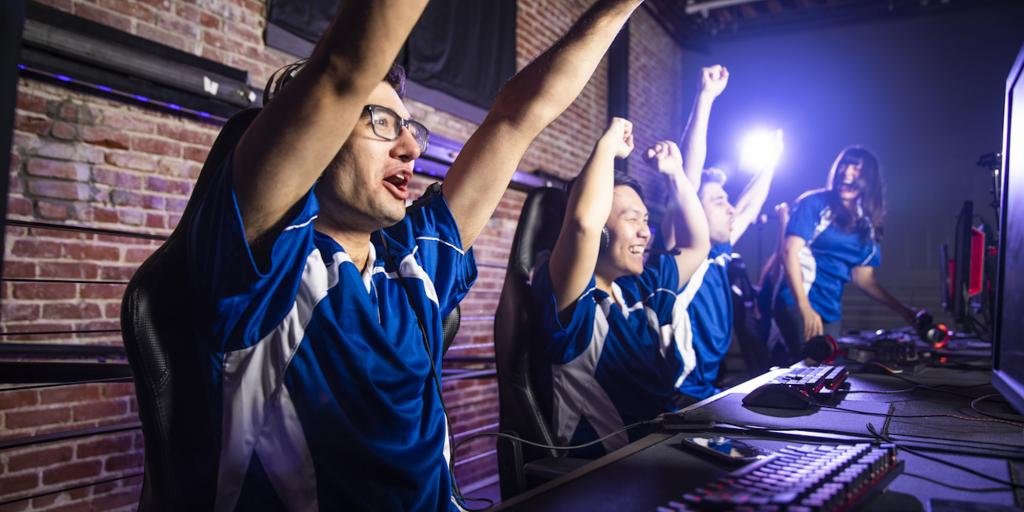 Eastern University is excited to launch our varsity Esports teams beginning in Fall 2020! The team will be the first co-ed varsity team at the institution. ESports players will be given exclusive access to the gaming facility, as well as all of the state of the art gaming equipment needed to practice and play against our collegiate opponents. Players will also receive custom team jerseys featuring their gamer tag, and opportunities to livestream, commentate and learn more about the esports industry. 
Scholarships
Eastern is offering several scholarship opportunities to players who intend to compete on one of our teams. Learn more and apply. You can also view the Esports page on the Athletics website.
All eSports players will be asked to submit game highlights, game rankings, and in-game statistics to help the coaching staff evaluate their abilities. In some instances, an interview or game session will be scheduled so that the coach can spectate a few games and listen to the communication of the players. Scholarship amount may range from player to player and will be awarded annually for each academic year. These scholarships will be based on game experience, highest in-game rank, team-based need, and individual competitive accolades. If a player has already reached the professional level in a game that Eastern has a team for, the situation will be discussed on a case-by-case basis.
NOTE: You cannot receive a scholarship of this type if you plan to play another athletic sport at Eastern due to NCAA regulations.
Recruitment Information
Our first teams will begin competing in Fall of 2020 and we are recruiting for the following games:
League of Legends
Overwatch
Fortnite
Smash Brothers Ultimate
Rocket League
Learn More or Apply
Want to hear more? Fill out this inquiry form and we will contact you with more information!