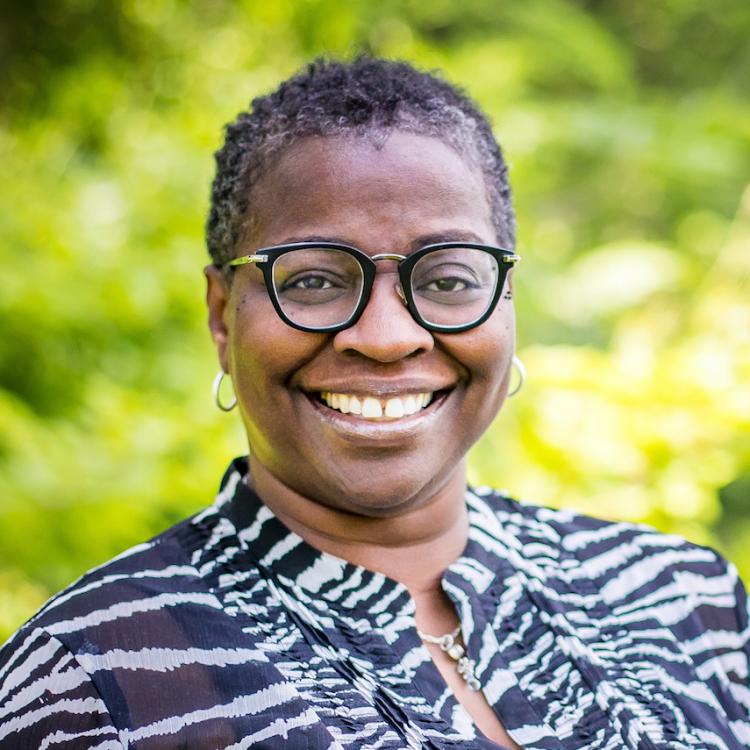 E. Francia Mawusi
Director of Multi-Cultural Recruitment and Mentoring
Welcome! My name is Frann Mawusi, Director of Multi-cultural Recruitment and Mentoring at Eastern University. Touring our website is a great way to get a sense of all the University offers.
My primary responsibility is recruiting urban students and retaining Eastern students from culturally diverse backgrounds. In this position I get to work with African, American, Asian, Latino and many other students in high schools and on our campus.
I have earned a B.S. in Marketing/Business Administration and a Masters in Education Psychology. I have a heart for youth and have been working in youth ministry for more than ten years. As a former youth director I have learned to identify with and encourage youth of all ages. I have served with the Fellowship of Christian Athletes, Youth Spectacular, State Youth Conventions and Alpha Pregnancy Services.
"Wherever you go, there you are!" is the phrase that comes to mind as I enter places that are unfamiliar or where I am considered a minority. My point is that you can maintain who you are wherever you might go. At Eastern we believe in diversity and that an education on a diverse campus helps to prepare you for life. What an awesome opportunity!
I would like to get to know you and discuss your goals and aspirations. I would like to share the distinctive characteristics that make Eastern a place where you can explore and live out your faith. I believe that your heart and mind will be stretched as you combine living and learning in a community such as Eastern. I am here to help you.
Whatever your background, this is an open invitation to experience Eastern University for yourself. Visiting Eastern will give you an even better sense of University life. You can talk with students, sit in on classes, and talk with professors. And I will be there to answer your questions and treat you to lunch. You can come with a family member, youth group, classmates or friends. (You can catch a play or athletic event).
One of Langston Hughes's great quotes reads like this: "When you turn the corner and run into yourself then you know you have turned all the corners that are left." Come, turn your next corner at Eastern! Call me, if you have any further questions or if you just want to talk. We would love to know more about you. Please fill out our questionnaire.
Peace,
Frann Mawusi
"Seek first the kingdom of God and His righteousness, and all these things shall be added to you." Matthew 6:33