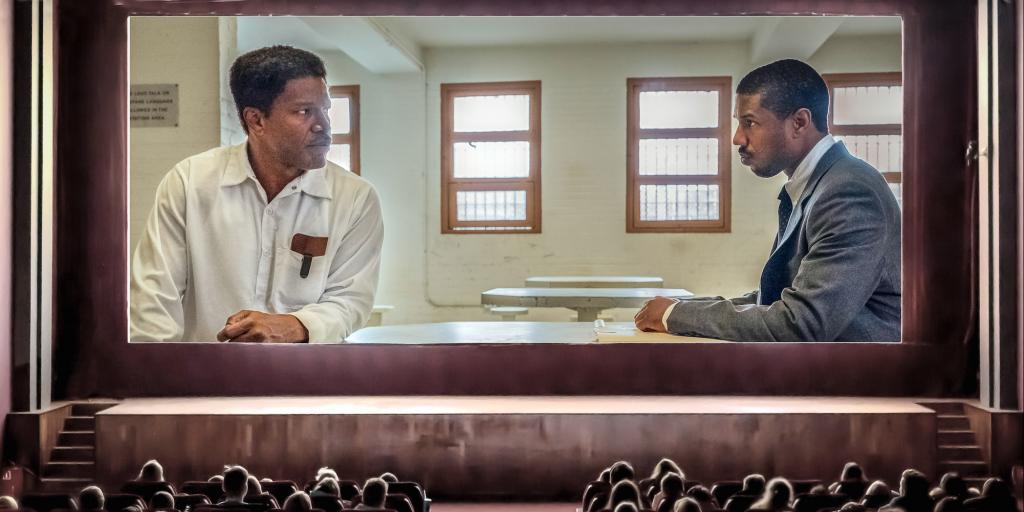 Registration
Registration for the event is now CLOSED. 
If you have questions about the Philadelphia location, please email Rebecca Charuk at rebecca.charuk@eastern.edu. 
If you have questions about the Silver Spring location, please email Tim Worthan at twortham@eastern.edu
Tuesday, February 11, 2020
Join fellow Eastern University alumni for this exclusive and inaugural pop-up event in two different locations.
Before it leaves theaters, make sure to see the movie based on the powerful and thought-provoking true story of Eastern University alumnus, Bryan Stevenson '81 and his history-making battle for justice. Tickets are $10 per guest, includes movie ticket and concession refreshment (small soda or popcorn).
Please register below for the location you plan to attend.
Locations
Philadelphia, PA
6:20 P.M. Showtime
Regal UA Riverview Plaza IMAX & RPX
1400 South Columbus Blvd.
Philadelphia, PA 19147
Free parking available on site 
Silver Spring, MD
6:30 P.M. Showtime
Regal Majestic & IMAX
900 Ellsworth Drive
Silver Spring, MD 20910
Free parking available on site