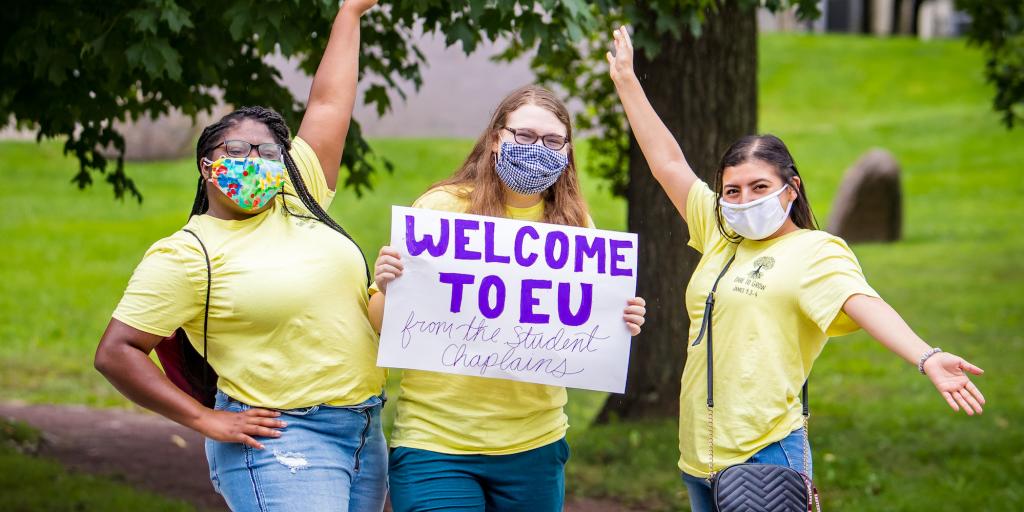 Contact Information
Sign Up for Emails: Parents, guardians, or constituents who would like to sign-up for ongoing COVID-19 information from Eastern University, please sign up here.
Contact Eastern's Coronavirus Information Line: 
(610) 225-5005 (ext. 5005 on campus)
Hours of operation: Monday through Friday, 9 am to 4 pm
reopening@eastern.edu
EU Heath Center: 
610-341-5955 or healthcenter@eastern.edu between 7:30 am - 4:00 pm
For evening resources, contact your primary care physician or one of the Local Health Center Resources above.
Community Resources
Explore helpful COVID-19 resources for the Eastern University community on our Gather @ EU website.
Higher Education Emergency Relief Funding (HEERF) & CARES Act