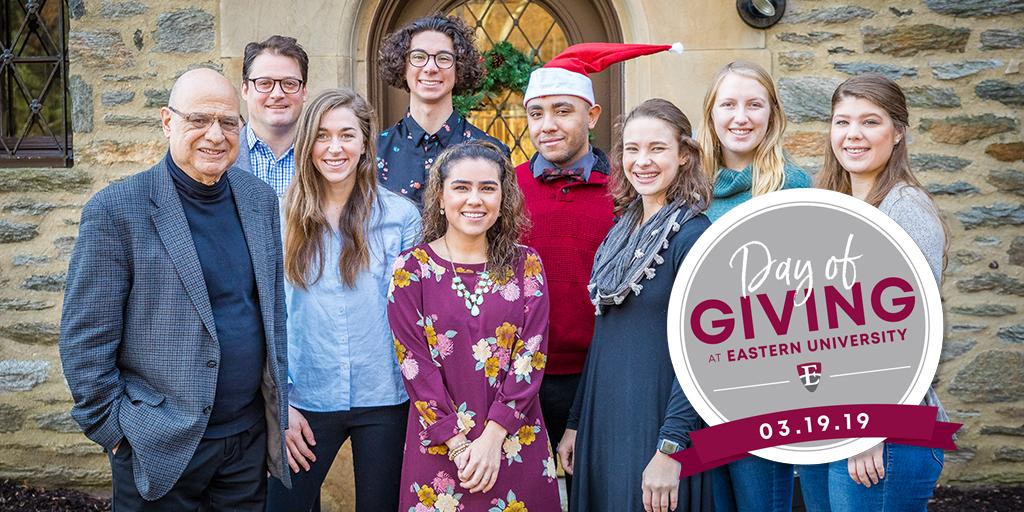 The Campolo Center for Ministry honors the Christian service and witness of alumni Tony and Peggy Campolo by recruiting, educating, and mentoring Campolo Scholars.
About the Campolo Center
Campolo Scholars demonstrate a calling, giftedness and commitment to a life of Christian service in a church or church-based ministry.  These promising and dedicated students are expected to continue the Campolo's legacy during and after their tenure at Eastern University and Palmer Theological Seminary.  It is the vision of Campolo's and a goal of the Campolo Center that Campolo Scholars graduate unencumbered by the burden of student debt as they fulfill their calling for vocational Christian ministry. To that end, the Campolo Center offers generous scholarships to students admitted into its Scholars program.
Campolo Center Fund - Tony's Team
This essential fund sustains and develops Tony's team and and the day-to-day mission of the Campolo Center–including Tony's dynamic preaching, teaching, and writing ministry; and our Campolo Scholars scholarship, teaching, training and mentoring programs. It is supported primarily by Campolo Partners–the recurring monthly donors who are the heart and soul of our efforts. Will you join them?
Campolo Scholarship Fund - Endowment
Your investment in this fund will enable gifted students called to full-time Christian service to study with Tony and his Eastern University faculty colleagues in a community committed to the integration of faith, reason and justice and the spiritual formation of the next generation of pastors and church leaders. 
Give Now!
If you would like to designate your gift more specifically, select "other" in the dropdown menu below. Then in the text box that appears, identify the program/department you wish to support.
All departments participating in the Day of Giving are also supporting the Eastern Fund with 20% of every donation.