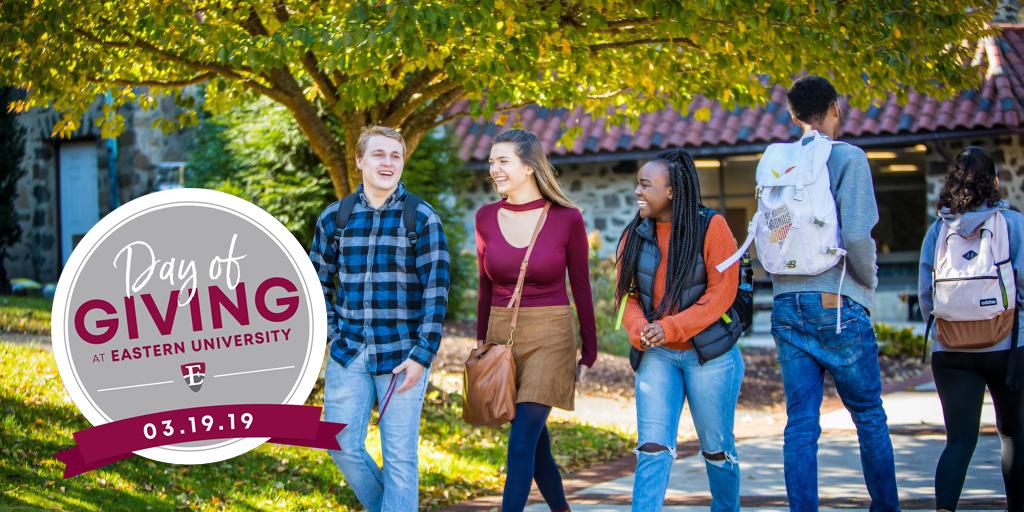 Your gift to the Eastern Fund provides the University with the additional annual resources to meet the most important financial need of the University -- financial aid and scholarships for our students. 
Make a Gift
If you would like to designate your gift more specifically, select "other" in the dropdown menu below. Then in the text box that appears, identify the program/department you wish to support.
All departments participating in the Day of Giving are also supporting the Eastern Fund with 20% of every donation.