City Ave Location Grand Opening
City Avenue Location: 1 Winding Drive (Monroe Building), Suite 200, Philadelphia PA 19131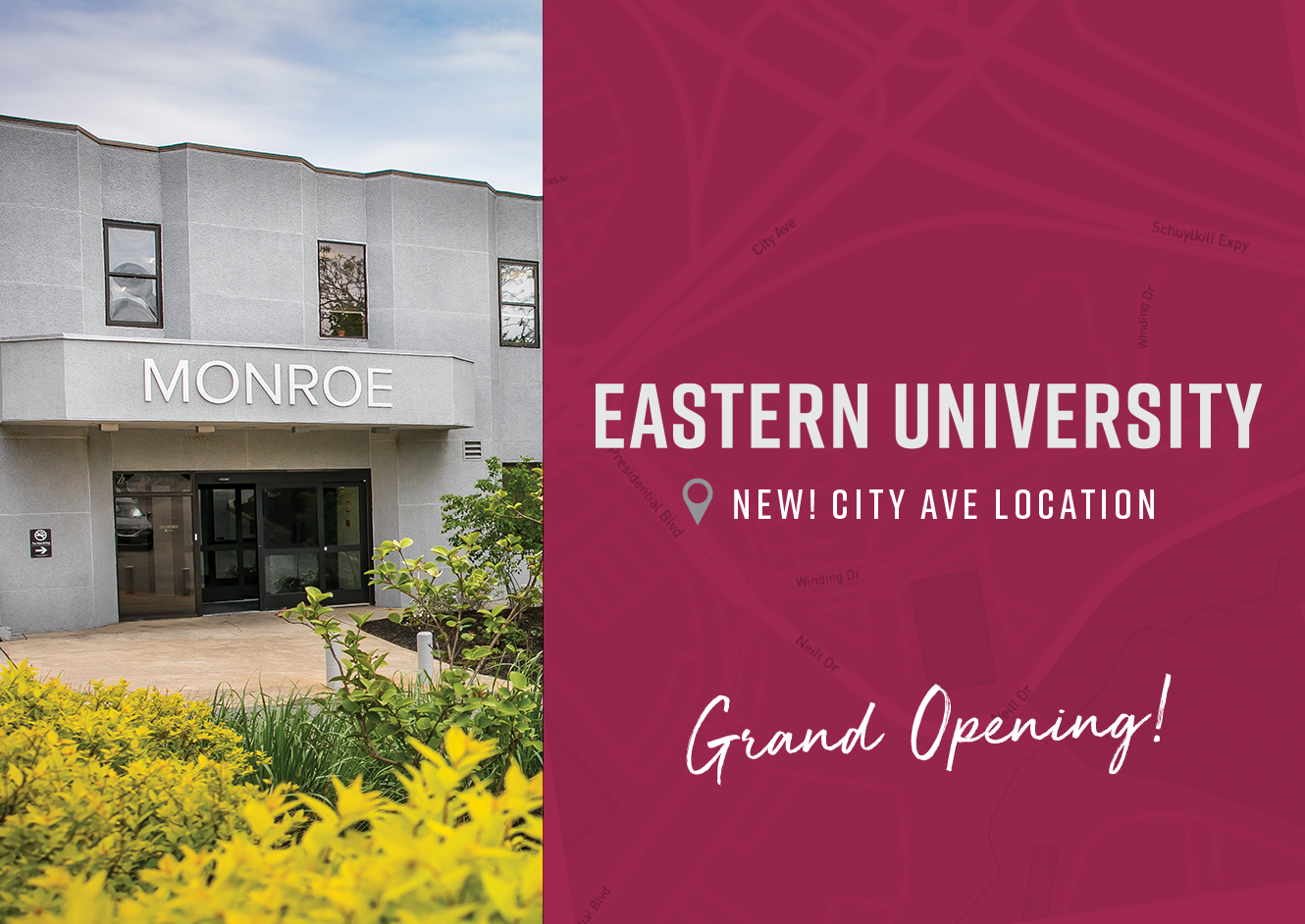 You're Invited!
Join us for the Grand Opening of our new City Ave Location! 
Monday March 9, 2020
2:30 pm - 5 pm
Eastern University - City Avenue Location
1 Winding Drive (Monroe Building)
Suite 200
Philadelphia PA 19131
Attendees can tour our new space, talk with an enrollment counselor, sit in on a class at 6 p.m., and meet Eastern University leaders, faculty, and staff.  There will be door prizes and giveaways!  Refreshments will be served.