Windows on the World: Al Socci
St. Davids Campus, 1300 Eagle Road, St. Davids, PA 19087
This presentation is Friday, 10 a.m. in McInnis Auditorium (St. Davids campus). It is sponsored by the Office of the Provost and open to the public.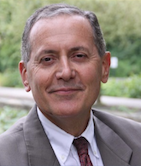 Dr. Al Socci, Dean of the College of Business and Leadership, Eastern University
Immigrants make the best entrepreneurs so why build a wall to keep them out?
The configuration of new entrepreneurs in the United States is shifting. In the period from 1996 to 2016, the percentage of U.S. business founders declined, whereas immigrant entrepreneurs more than doubled. In 2016 29.5% of all new entrepreneurs were immigrants. As of January 2015 51% of new business were started by immigrants, worth an estimated 1 billion. I am the son of immigrant parents and I would like to tell you "the rest of my story".