Windows on the World: Hunger and Homelessness Awareness Week
St. Davids Campus, 1300 Eagle Road, St. Davids, PA 19087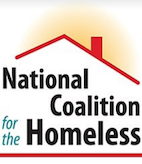 HAHA (Hunger and Homelessness Awareness Week) 
FACES OF HOMELESSNESS SPEAKERS' BUREAU
The National Coalition for the Homeless is comprised of extraordinary people who are committed to sharing their personal and powerful experiences of homelessness with others. From homeless activists to riveting poets, all have found a unique way for their voices to be heard. Come hear two such voices this morning!
This presentation is Friday, 10 a.m. in McInnis Auditorium (St. Davids campus).  It is sponsored by the Office of the Provost and open to the public.
Following this particular presentation, the Provost's Office will host an informal luncheon in Baird Library (Walton Hall, 2nd floor) from 11:30 a.m. – 12:45 p.m. to extend the conversation over a meal. Sodexo offers a discounted meal rate of $6/person, payable at the door. Luncheon attendees should go through the Dining Commons line and bring their lunches back to Baird Library.