Windows on the World: Spring Recess Commissioning Service
St. Davids Campus, 1300 Eagle Road, St. Davids, PA 19087
Windows on the World is intended to stimulate personal involvement in and knowledge of some of the crucial and controversial issues facing Christians today. Through these forums, the campus community is exposed to Christian thinkers and activists who model our motto of "the whole gospel for the whole world."
This presentation is Friday, 10 a.m. in McInnis Auditorium (St. Davids campus).  Sponsored by the Office of the Provost and open to the public.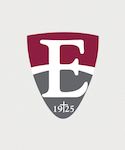 SPONSORED BY THE OFFICE OF FAITH AND PRACTICE
Spring Recess Commissioning Service
Megan D. Acedo, M.Div., MSW, Coordinator of Student Ministries & Service Learning
This will be a formal commissioning of Eastern University students, faculty, coaches and staff who will spend their Spring Recess on Eastern-sponsored service trips (academic, athletic, missions).