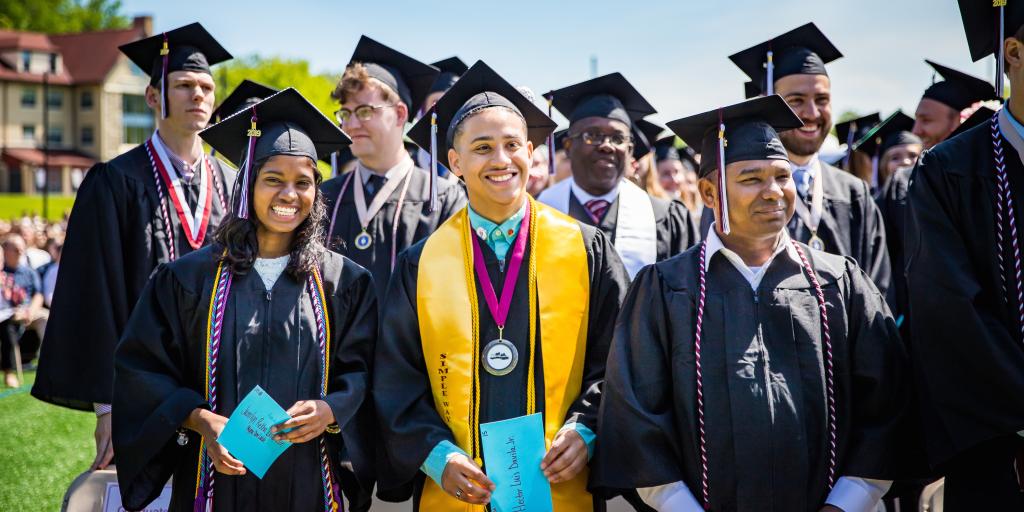 Great is Your Faithfulness
Eastern University is in a time of extraordinary transformation. As part of our 3-year strategic plan, EU in Motion, we have committed to concrete, practical steps toward our goal to provide a new generation of students with a Christian education that is affordable, transformative, and inventive. None of this would be possible without our Father's faithful guidance across Eastern's almost century-long history. He is the reason for our being and for the work we do.
We are also very grateful for your faithful giving. By giving to Eastern University, you help us keep our promise to our students: that we will prepare them for thoughtful and productive lives of Christian faith, leadership, and service. We invite you to take stock of the work the University has done across its programs and offerings as part of that promise. As we transform, so do our students. As our students grow in their faith and fields of study, so will the world.
Our Priorities
Faith is our core. It powers how we think and what we do. At Eastern University, students embark on a transformational journey alongside their professors, mentors, coaches, and peers as they grow in knowledge and faith in God's love.
Community is our courage. It grounds and shelters us, it challenges us, and it lifts us up. Eastern University gathers students into a Christ-centered community that believes deeply in the unity of God's love—and each other.
Academics are our passion. Academics open doors to possibility and impact. Eastern University's dedicated faculty and staff prepare students for lives of opportunity, growth, and service across multiple disciplines and time zones.
Athletics are our resolve. You win some; you lose some. Lessons learned in the heat of competition are the ones that stick. Eastern University Athletics provides student-athletes with daily opportunities to compete on the field and in the classroom, developing the necessary resilience and resolve that is instrumental in the growth of their area of study and faith.
Life is our joy. Prepare to be changed. Prepare to grow. The transformational experience Eastern University offers our students doesn't come to an end with the toss of a cap on graduation day. Rather, it forms a strong foundation for growth and continued learning throughout our graduates' lives.
It's time to transform, together!
Be a continuing part of our University's history. We invite you to join us as we work together to change lives—one student at a time.