Kathy Meza Appointed Vice President for Advancement
St. Davids, PA: Eastern University is pleased to announce the appointment of Kathy Meza as the new Vice President for Advancement, effective August 1, 2018. Kathy is currently Senior Executive Director, University Advancement at Point Loma Nazarene University in San Diego, CA.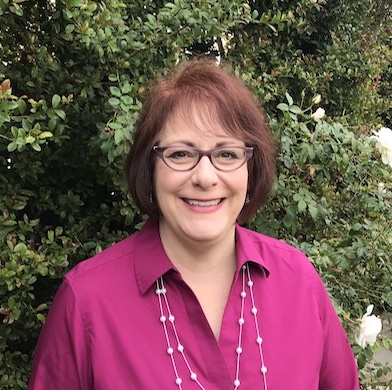 In announcing her appointment, Dr. Ronald Matthews, President of Eastern said, " I warmly welcome Kathy Meza as our new Vice President for Advancement. Kathy has extensive Christian Higher Education advancement experience and a proven record of meeting or exceeding annual fundraising goals. Kathy's demonstrated success as a strategic leader, strong team builder and communicator of mission and vision, combined with her faith commitment,  lead me to conclude she will serve Eastern well."   
Kathy has been Senior Executive Director at Point Loma Nazarene University since July 2016, and is responsible for all facets of the advancement department's work. In this role she also developed the Angel Fund, a program to support and sponsor students who might otherwise discontinue their education due to unmet financial need. 
Kathy previously spent over two years at Willamette University in Salem, Oregon, quickly achieving the position of Assistant Vice President for Advancement Strategy and Operations after spending time as Executive Director of Advancement Services and Director of Advancement Services.
She began her advancement career at Point Loma Nazarene University, filling roles as Assistant Director of Advancement Services, Advancement Services Manager and Advancement Services Specialist.    
Meza said of her appointment at Eastern, "With Dr. Matthews at the helm and supportive board members, senior leadership, faculty, and staff, the conditions are ideal for the Vice President for Advancement to lead Eastern University forward with renewed energy and focus, inviting loyal and new supporters to make philanthropic investments in EU students and programs."  
Kathy has a Master of Arts in Education with a Counseling and Guidance concentration from Point Loma Nazarene University and a Bachelor of Arts in Human Development with an English concentration from Azusa Pacific University.  Originally from Idaho Falls, Idaho, she is married to Gary and they have two adult children, a daughter Amanda, and a son Randy. 
Eastern University is a Christian university of the arts and sciences located in the western suburbs of Philadelphia at 1300 Eagle Road in St. Davids, PA. Eastern enrolls approximately 3,300 students in its undergraduate, graduate, professional, urban, Seminary and international programs. Its core values of faith, reason and justice are woven into all of its educational programs. For more information visit eastern.edu or contact Denise McMillan, Communications Director, 610-341-4365, dmcmill@eastern.edu.