Sarah Piff Appointed New Dean of Students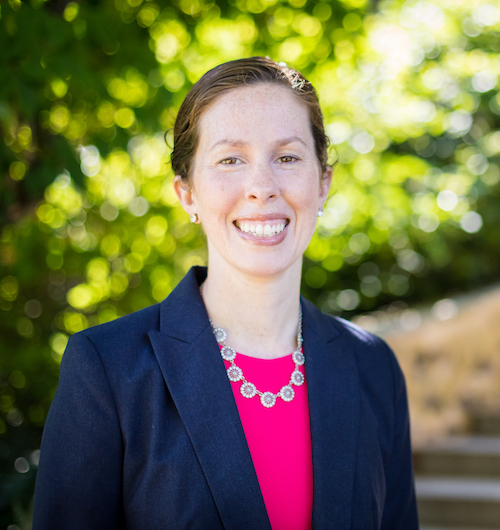 St Davids, PA: Eastern University is pleased to welcome Sarah Piff as the new Dean of Students, effective July 2, 2018. Sarah will promote student development and amplify the Eastern student experience through oversight of housing and residence life, student activities and organizations, new student orientation, and student conduct.
Prior to joining Eastern, Sarah served in a variety of roles at Villanova University, most recently as Associate Director for Residence Life, leading a 100+ person staff and overseeing residential leadership, training, and programming. She also taught in the Environmental Leadership and Service Learning Communities and served as a Sexual Assault Resource Coordinator. Before Villanova, Sarah worked in Residence Life in the University of Pittsburgh system.
Jackie Irving, Vice Provost for Student Development, said of her appointment, "We are thrilled to welcome Sarah Piff as the new Dean of Students. With her extensive experience in residence life, leadership, and programming, she is the perfect person to serve our students in this important role." 
Sarah holds a Bachelor of Social Work from Eastern University and a Master of Arts in Student Affairs in Higher Education from Indiana University of Pennsylvania. She is passionate about building an inclusive, supportive, and dynamic campus community where students can enhance their understanding of themselves and the broader global environment. 
Of her new role, Sarah shared, "I'm excited to return to the Eastern community. I look forward to fostering a caring and inclusive culture that engages students and challenges them to lead lives grounded in faith, reason, and justice." 
______________
Eastern University is a Christian university enrolling approximately 3,300 students in its undergraduate, graduate, professional, urban, seminary and international programs. The university's main campus is located in the western suburbs of Philadelphia at 1300 Eagle Road in St. Davids, PA. Eastern's core values of faith, reason and justice are woven into all of its educational programs. For more information visit eastern.edu or contact Kelly Goddard: kelly.goddard@eastern.edu.