President & Chief Executive Officer ​​United Way of Greater Philadelphia and Southern New Jersey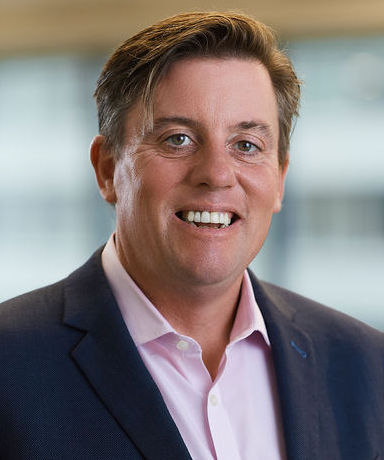 Bill Golderer serves as President and CEO of United Way of Greater Philadelphia and Southern New Jersey (UWGPSNJ) and leads UWGPSNJ's mission to fight poverty and expand opportunity for all by harnessing the collective power of more than 100,000 donors, advocates, and volunteers within our region. 
As senior pastor at Arch Street Presbyterian Church, founder of Broad Street Ministry and co-founder of Rooster Soup Company, Bill has a natural ability to embolden and inspire people from all walks of life to work together for a more equitable and inclusive community.  
Bill is a graduate of Southern Methodist University (B.A.) and Yale University Divinity School (M.Div.), and is an Ordained Minister in the Presbyterian Church, PC (USA). He has authored a number of articles and op-eds, contributed to several books, and has been a commentator for Huffington Post, CNN, and The History Channel. Bill continues to lecture and teach coursework at institutions including Princeton Theological Seminary, the Wharton School of Business at the University of Pennsylvania and is a Senior Fellow at Fels School of Government at University of Pennsylvania. He serves on several governing and advisory boards of arts, social service, and social innovation organizations in the Philadelphia area. 
He has been named one of Philadelphia's 101 Emerging Connectors (2010 LEADERSHIP Philadelphia), 100 Most Influential Philadelphians (2017 Philadelphia Magazine) and one of the 76 Most Influential People in Philadelphia (2020 Philadelphia Magazine).
Outside of work, Bill likes to read, cook, sustain hope in all Philadelphia sports teams, and spend time with his wife Julie and two sons.