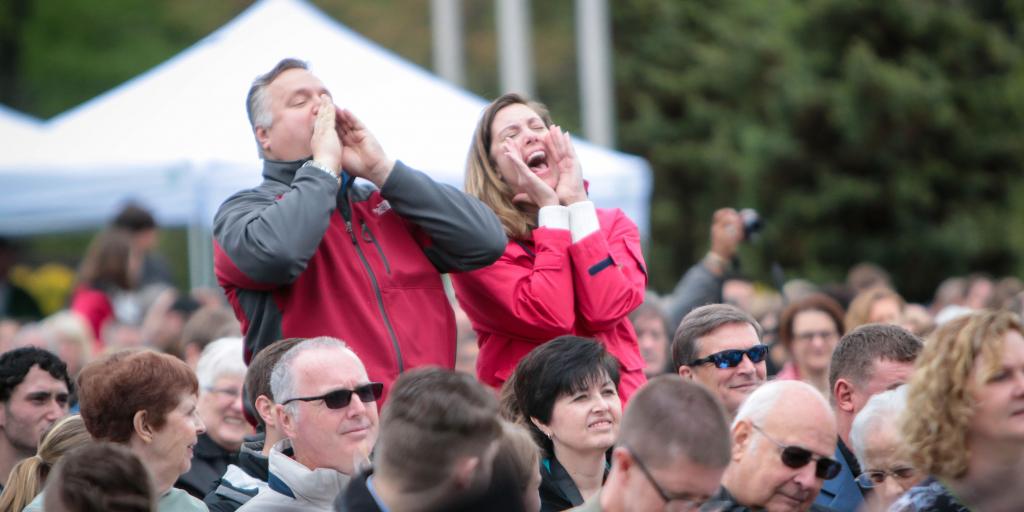 Baccalaureate
All graduates, their families, and their friends are invited to this worship service to be held on Friday at 8 p.m. 
Located at at Bryn Mawr Presbyterian Church, 625 Montgomery Avenue, Bryn Mawr, PA 190101.
Graduates please arrive by 7:40 p.m. in regalia for line up.
Ceremony
The ceremony will be held on Saturday, May 5, 2018. 
The ceremony will be held on the Auxiliary Field at St. David's Campus.
In the event of severe weather, the ceremony will be moved into the Gymnasium. Students will be provided two (2) tickets. Seating inside is on a first come, first serve basis for those with tickets. Additional seating will be available in McInnis Hall. 
Reception Location
A Reception will be held in the Walton Dining Commons immediately following the ceremony. All graduates and their families and friends are invited to attend. No tickets required.
Hotels and Dining
Hotels
Hotels are booked to capacity much of the time. Make your reservation now. Guests are not accommodated in the residence halls during the Commencement weekend. List of area hotels.
Dining Options:
Within 10 minutes of St. Davids Campus:
$$$:
Matador - (610)-688-6282    110 N. Wayne Ave. Wayne, PA 19087
Paramour - (610)-977-0600   139 E. Lancaster Ave. Wayne, PA 19087
Teresa's Next Door - (610)-293-9909   124 N. Wayne Ave. Wayne, PA 19087
White Dog Cafe - (610)-225-3700   200 W. Lancaster Ave. Wayne, PA 19087
$$:
Anthony's Coal Fired Pizza - (484)-580-8022   321 E. Lancaster Ave. Wayne, PA 19087
Bertucci's - (610)-293-1700   523 W. Lancaster Ave. Wayne, PA 19087
Chili's - (610)-687-1001   312 W. Lancaster Ave. Wayne, PA 19087
Christopher's - (610)-687-6558   108 N. Wayne Ave. Wayne, PA 19087
Great American Pub - (610)-964-9535   4 West Ave. Wayne, PA 19087
$:
Five Guys Burgers and Fries - (610)-971-9300   311 E. Lancaster Ave. Wayne, PA 19087
Chinese Delight Restaurant - (610)-687-1866   735 W. Lancaster Ave. Wayne, PA 19087
Chipotle - (484)-367-0057   309 E. Lancaster Ave. Wayne, PA 19087
Minella's Diner - (610)-687-1575   320 W. Lancaster Ave. Wayne, PA 19087
Panera Bread - (610)-688-2105   319 E. Lancaster Ave. Wayne, PA 19087
Zoe's Kitchen - (610)-688-2003  613 W. Lancaster Ave, Wayne, PA 19087
Within 15 minutes of St. Davids Campus: