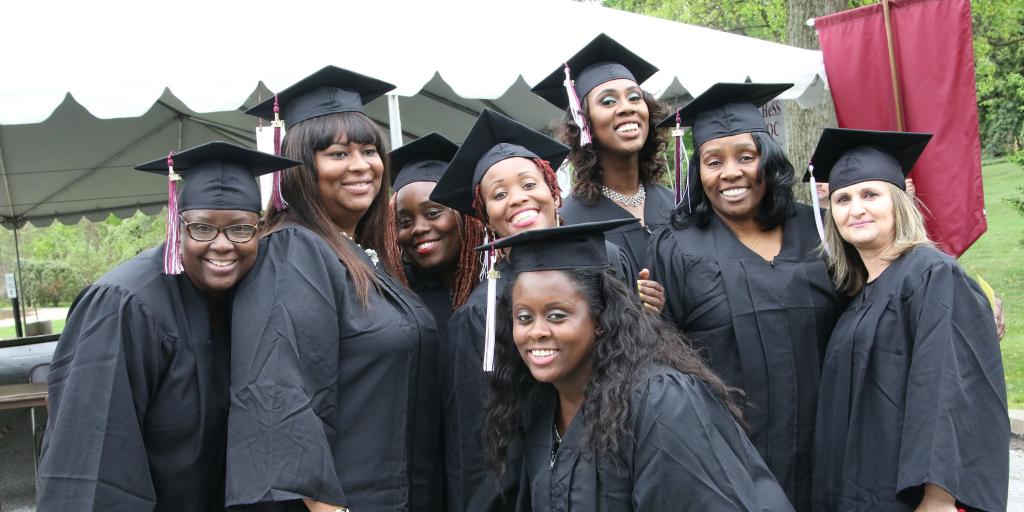 Friday - May 4, 2018
Baccalaureate
All graduates, their families, and their friends are invited to this worship service to be held on Friday, May 4th, at 8 p.m. at Bryn Mawr Presbyterian Church located at 625 Montgomery Avenue, Bryn Mawr, PA 19101.
Graduates please arrive by 7:40 p.m. in regalia for line up.
Saturday- May 5, 2018
Check-in and Ceremony for Adult Undergraduate, Graduate, Doctorate, and PhD Programs
Check-in will occur at St. Davids Campus at 2pm under the tent on Doane Hill. 
Reception
A Reception will be held in the Walton Dining Commons immediately following the ceremony. All graduates and their families and friends are invited to attend. No tickets required.