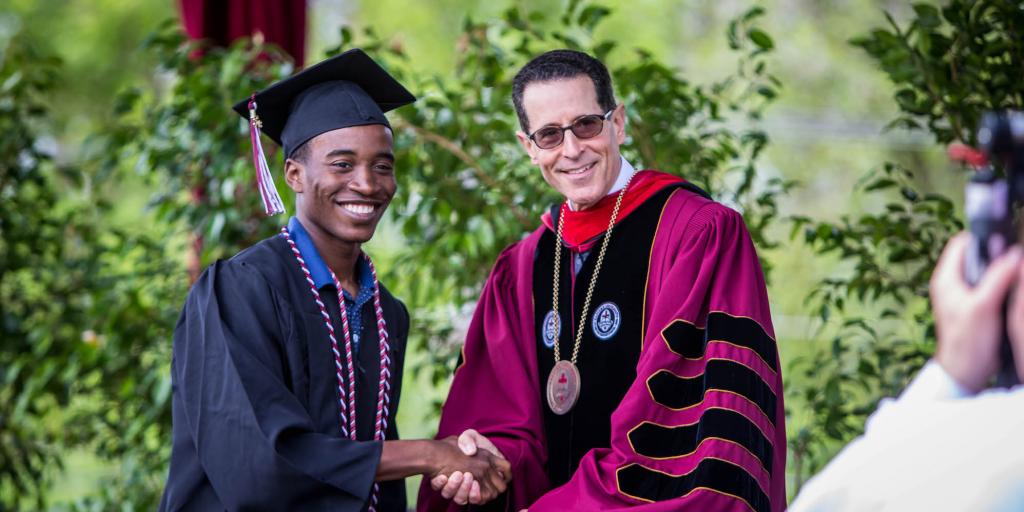 Thursday, May 5, 2022  4:00pm
Rehearsal is required for all traditional graduating seniors from all colleges. The Rehearsal will be held in the McInnis Auditorium at 4pm on Thursday May 5th. 
Come learn about Baccalaureate, what you need to know about Commencement, participate in the Senior Class picture and start the Celebration of your Commencement weekend!
Any questions please email: graduation@eastern.edu.
Friday, May 6, 2022
11:30 AM - 1:30 PM Traditional Undergraduates Senior BBQ
Join your fellow seniors, professors and university staff on the Walton Patio as we celebrate your accomplishments and future endeavors!
7:30 PM Baccalaureate For Graduates of All Colleges
Bryn Mawr Presbyterian Church
625 Montgomery Ave, Bryn Mawr PA 19010
6:45 PM Graduates and Faculty that are processing should arrive to robe and line up. More information about Baccalaureate.
Saturday, May 7, 2022
Class of 2022 Commencement Celebrations
At the Mann Center for the Performing Arts in Fairmount Park, Philadelphia, PA
This is a ticketed event. Graduates, faculty and guests must present a ticket to gain entrance to the venue.
You must RSVP to receive your tickets.
1:00 PM- Graduates Check in at the Tent in the Staff Lot
1:00 PM- Doors open for Guests
2:00 PM- Commencement ceremony begins
Residence Hall Check-Out
Due to COVID-19 plans in development, please check back for further information.