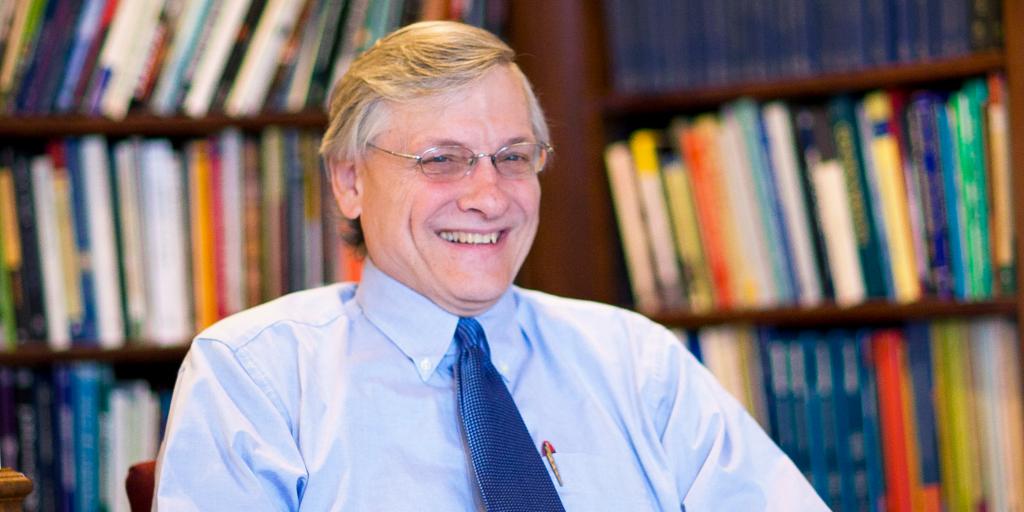 Commencement Speaker May 2018
Dr. Christopher A. Hall
President, Renovaré USA
Faculty Emeritus, Eastern University
Dr. Christopher Hall currently serves as President of Renovaré USA. Previously Dr. Hall was Director of Academic Spiritual Formation and Distinguished Professor of Theology at Eastern University. He is the author of a number of books, including Living Wisely with the Church Fathers, The Mystery of God (with Eastern University Professor Steven D. Boyer), Reading Scripture with the Church Fathers, Learning Theology with the Church Fathers, and The Trinity (with Roger Olson).
In 2005, the Eastern University Board of Trustees voted to grant Dr. Hall emeritus faculty status at Eastern University. During his 24 years at Eastern, he served as Professor, Chancellor, Provost, Dean of Palmer Theological Seminary, and Dean of the Templeton Honors College.
Dr. Hall earned a Master of Arts degree from Fuller Theological Seminary, a Master of Theology degree from Regent College, and a PhD in Theological and Religious Studies from Drew University.
Founded by Richard J. Foster (author of Celebration of Discipline), Renovaré USA is a Christian nonprofit that models, resources, and advocates the fullness of life with God experienced, by grace, through the spiritual practices of Jesus and of the historical Church. Christian in commitment, ecumenical in breadth, and international in scope, Renovaré helps people in becoming like Jesus. Renovaré publishes print and online resources, including books, articles, messages and podcasts. Retreats, spiritual formation groups, and educational initiatives like the two-year Renovaré Institute provide community and experience where that knowledge can move from head to heart.