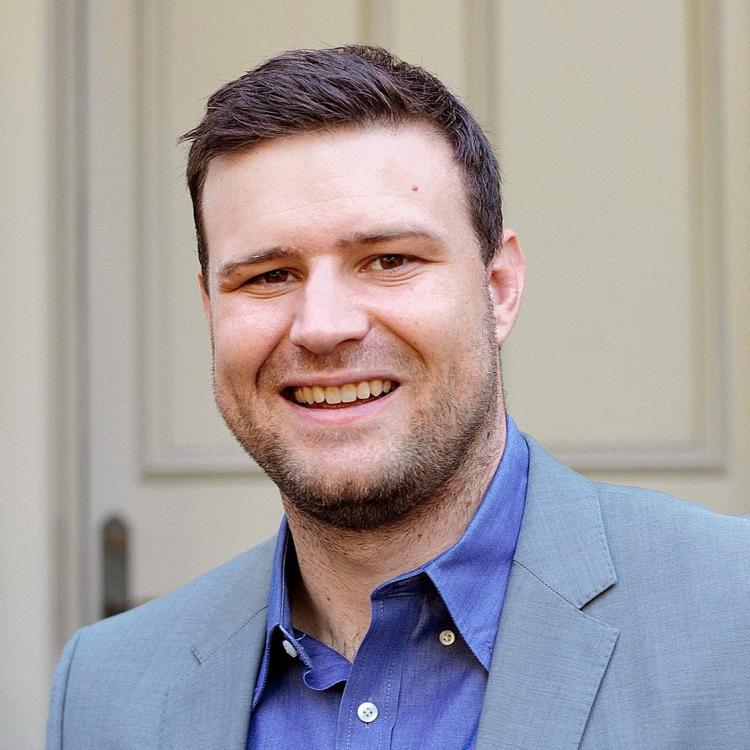 Nathaniel J. Stutzman
Director of Leadership Fellows Program & Instructor of Leadership Student Development
Nathaniel Stutzman has been a part of the Student Development team at Eastern since 2008, previously working as the Assistant Dean of Students. Nathaniel came to Eastern after working in the student life at Lebanon Valley College and teaching and coaching in the well-known Lower Merion School District. Nate, an alum of Eastern University ('05), earned a B.S. in Business Management and Marketing and a M.Ed. in Multicultural Education at his alma matter before extending his studies to Regent University (VA) where he earned his M.A. in Communications Digital Media and a Doctorate in Strategic Leadership. Nate is blessed to be married to Marianne ('05), and currently resides with his family in Paoli, PA.
Nate has a real passion for the entertainment business and besides having owned his own media company has acted in features such as Prime, Hitch, Without a Trace, and Amazing Sports Stories. Nathaniel enjoys spending time with his family, building his strategy board game collection, cheering on Philly sports teams, watching HGTV, leading consulting and coaching initiatives and writing music.  Nate also teaches multiple leadership and organizational development courses at Eastern, as well as, at neighboring universities and has developed seven distinct college courses.
Overall, Nathaniel has a true passion for students, and is excited to help them develop and mature as women and men as they translate knowledge and experience into lives marked by intentional servant leadership in their active pursuit of the common good. In his role, Nathaniel hopes to engage each LFP cohort in holistic dialogue and activities that will foster cyclical learning opportunities that are congruent with the core values of LFP: Leadership Development, Faith Formation, & Philanthropic Creativity.