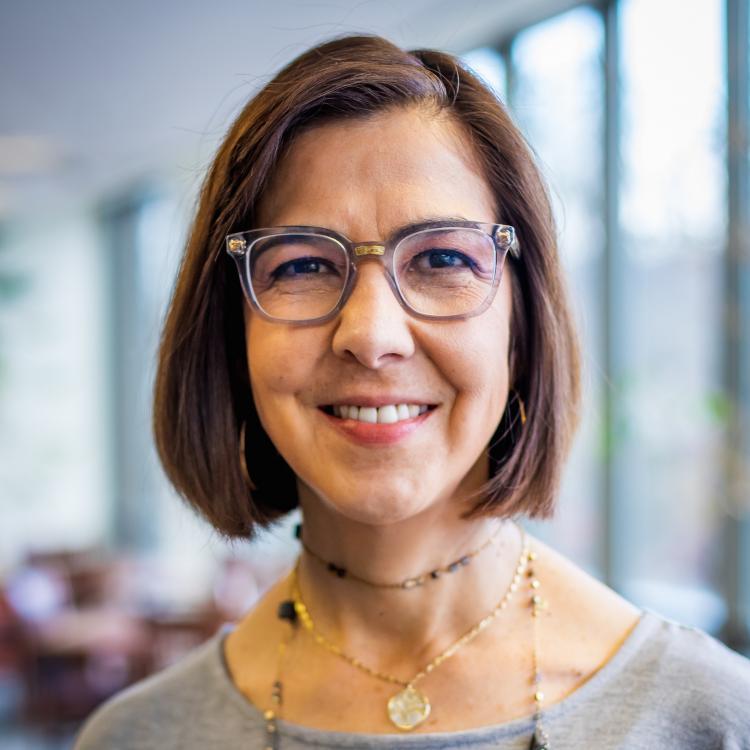 Mayra Picos Lee
Senior Lecturer in Counseling & Director of the MTS in Latino/a Ministries
McInnis 207
mpicosle@eastern.edu
Dr. Mayra Picos Lee, a native of Mexico, teaches pastoral counseling and is directs the MTS Latino/a Ministries program. In addition, she serves as Board President for the Baptist Peace Fellowship of North America~Bautistas por la Paz, a non-profit organization that gathers, equips, and mobilizes Baptist members and congregations to build a culture of peace rooted in justice.
Mayra is interested in issues of immigration and through her teaching experience at Palmer Seminary has contributed to the broadening of seminarians' perspectives on these and other issues that affect our ability to love our neighbors as we love ourselves. She has organized yearly travel courses to various locations in Latin America that help seminarians to more closely learn how the complexities on current issues of economics, immigration, globalization and colonialism affect the building of a more just and peaceful world.
Beyond her teaching experience at Palmer, Mayra has extensive experience teaching pastoral care and counseling in Mexico, Central and South America and the USA especially among latinx communities. Over the last decade, she has also been involved in interfaith dialogue and exploring ways in which, as Christians, we are called to love one another by extending hospitality to all of God's children.
Mayra maintains a private practice as a marriage and family therapist in Devon, PA, serving immigrants, bicultural families of various backgrounds, women, and other populations who have been historically disempowered.
D.Min. (Marriage and Family Ministry): Eastern Baptist Theological Seminary
Licensure: American Association of Marriage and Family Therapists; Council for Relationships (Philadelphia, PA)
M.Div.: Eastern Baptist Theological Seminary
B.A. (Business Administration): Universidad Autonoma de Tamaulipas (Tamaulipas, Mexico)
B.A. (Psychology): Universidad del Noreste (Tampico, Tamaulipas, Mexico)