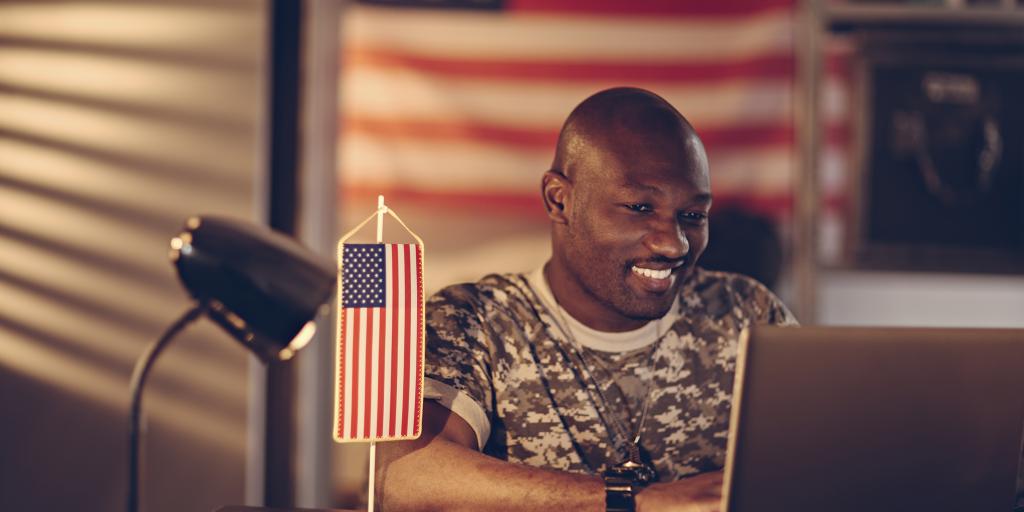 Eastern University values those who have served in the United States Armed Forces and have defended our nation's freedom. We seek to serve our military and veteran students by providing easy access to their veteran benefits, and helping them to acclimate to higher education and civilian life.
Why Military Students Succeed at Eastern
Affordability
Eastern values your military service and provides special financial aid opportunities to military service-members, their spouses and dependents, and veterans. Reduced tuition is also available for students using Military Tuition Assistance. As a Yellow Ribbon Institution, Eastern also accepts all benefits administered by the Department of Veteran Affairs (VA) including the Post 9/11 GI Bill® and Vocational Rehabilitation.
Learn more about our Veteran Benefits!
Flexibility
Eastern is known for its reputation as a top school for adult students and is committed to providing high quality programs in convenient formats for its diverse student body. Our online and hybrid programs with limited residency requirements meet the needs of the highly mobile military student.
Learn more about Eastern's recognition as a top school for older students.
Commitment
Eastern understands the unique needs of our veteran and military students and strives to offer holistic services designed to support our student's success in all of their academic and career pursuits. Learn more about resources for military students.