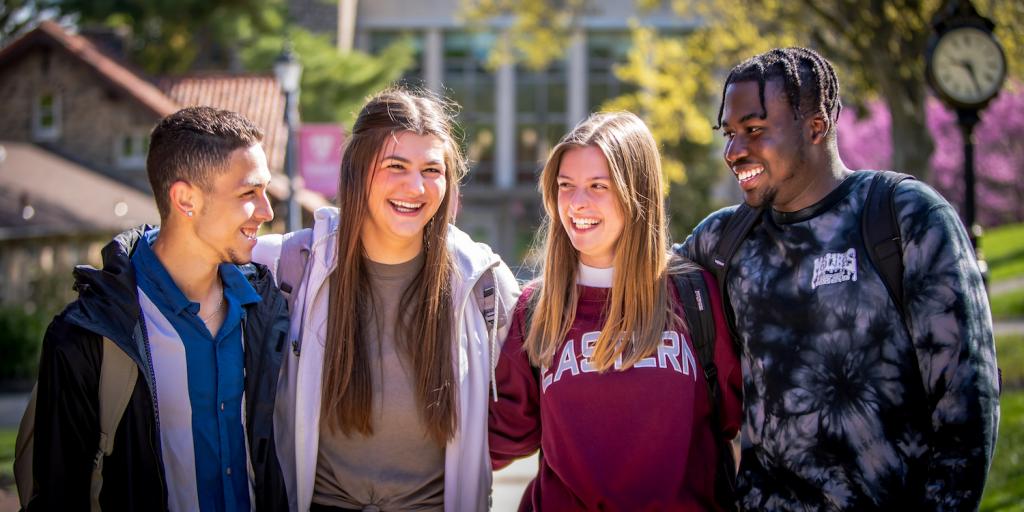 Eastern's Scholarship Cohort Programs
Eastern is pleased to offer the following scholarship cohort programs to prospective students. These four programs are committed to spiritual, intellectual, and character formation.
Interested students are encouraged to apply early, as these scholarships can add a significant amount more per year to your financial aid package! Talk to your admissions counselor to find out which programs you may qualify for.
Leadership Fellows Program
The Leadership Fellow Program prepares students for future leadership roles in the struggle to address the world's great needs through education, experience, leadership training, and mentoring.
Goode Scholars Program
The Goode Scholars Program offers service-minded and future community leaders the opportunity to fulfill their dreams, preparing them as leaders in their homes, schools, churches, and communities. Applicants must reside in inner-city communities with an urban population of 50,000 or more.
The Campolo Center for Ministry
The Campolo Center for Ministry prepares students for servant-leadership in the Church, Christian ministries, and the public sphere – for the glory of God and in honor of Dr. Tony Campolo, distinguished Eastern University Professor Emeritus of Sociology.
Templeton Honors College
The Templeton Honors College is designed to challenge and prepare academically gifted students for leadership and service as individuals of influence in culture, society, and their professions.