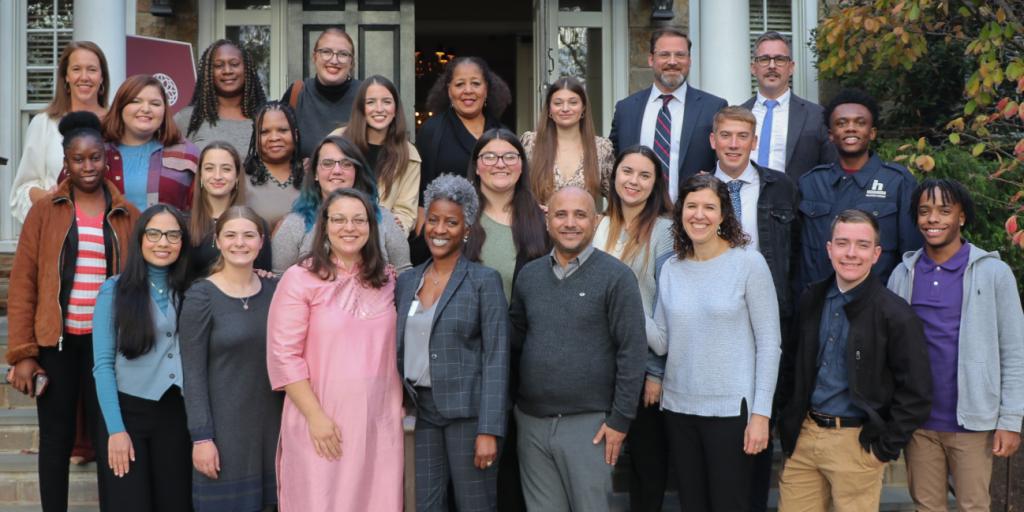 The Campolo Center for Ministry prepares students for servant-leadership in the Church, Christian ministries, and the public sphere – for the glory of God and in honor of Dr. Tony Campolo, distinguished Eastern University alumnus and Professor Emeritus of Sociology.
Christ-centered Community, Spiritual Formation, Ministry Praxis
Campolo Scholars have the opportunity to learn and grow through:
Friendship and formation among Scholars in committed Christian community 

Spiritual direction, discipleship, and support from the Campolo Center Staff

Mentoring, service, and supervised ministry praxis with local pastors and leaders
Scholar Community Annual Rhythms 
Semester Retreats to nurture wholeness and cultivate spiritual practices (e.g. worship, prayer, rest, play, wonder, Scripture reflection, creativity, joy, beauty, and fellowship)

Monthly Meals for fellowship, learning, and discussion

Weekly Scholars Forums led by seasoned faith and ministry practitioners to stimulate cultural engagement and thoughtful theological reflection

Daily habits of grace and devotion to God, world, neighbor, creation, and self
Scholarship Information
There are 50 students in the Campolo Scholars Cohort (undergraduate, seminary, graduate and PhD students)

Undergraduate Campolo Scholars receive a $8,000 per year award

The award can be renewed each year and will be added to any previously earned academic or merit scholarship
Candidate Requirements
Students who are spiritually gifted, communally called, and vocationally committed to holistic Christian ministry and pursuing a major or minor in the field of Ministry Leadership, Biblical Studies or Theology.

Campolo Scholars are expected to pursue God, contribute to the local church, be a good citizen of the Eastern University community, and actively participate in the Campolo Center for Ministry
Spotlight: East Meets West Exhibit
November 12, 2023 – January 12, 2024
Visit the East vs. West Exhibit Website to Learn More!
The Campolo Center of Eastern University and Palmer Theological Seminary and College is delighted to host East Meets West, a visual art exhibit paying tribute to eight innovative women icon makers of Ukraine, a land where the Latin and Byzantine worlds collide and converge.
Explore more about the CCM