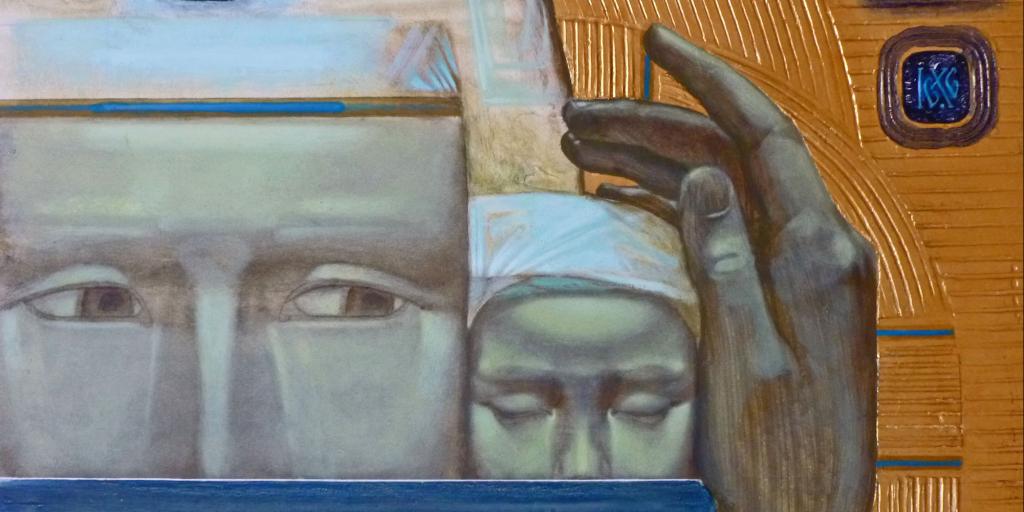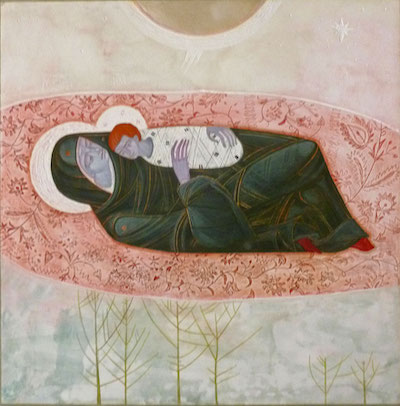 East meets West in Ukraine, a nation at the continental divide where Europe confronts Russia and the Latin and Byzantine worlds collide and converge. 
The intermingling of cultures and faith traditions in the regions at Ukraine's western border has given rise to a style of sacred art unique in the Christian World, rooted in Ukrainian Greek Catholicism, a branch of the Catholic Church that embraces the Eastern Orthodox form of worship and the veneration of icons. 
Suppressed in the Communist era, Ukrainian Greek Catholic culture has experienced a renaissance since Ukraine became an independent nation in 1991. One powerful expression of this renewal is the development of a new school of iconography in the West Ukrainian cultural center of Lviv. Artists trained in icon-making have pushed the boundaries of this conservative sacred art form in ways inspired by both modern art and folk traditions. 
This exhibit pays tribute to innovative women icon-makers of the Lviv School who have achieved recognition in an art genre traditionally dominated by men. Respectful of the theological and artistic canons of iconography, they experiment with different mediums, unusual painting techniques, and color palettes to create contemporary variations on time-honored themes. 
East Meets West: Women Icon Makers of West Ukraine is on loan from the Sacred Art Pilgrim Collection with valuable assistance from the ICONART Contemporary Sacred Art Gallery in Lviv, Ukraine. We offer the exhibition in solidarity with the people of Ukraine as they struggle to defend their right to exist as a nation and hard-won freedom of expression.