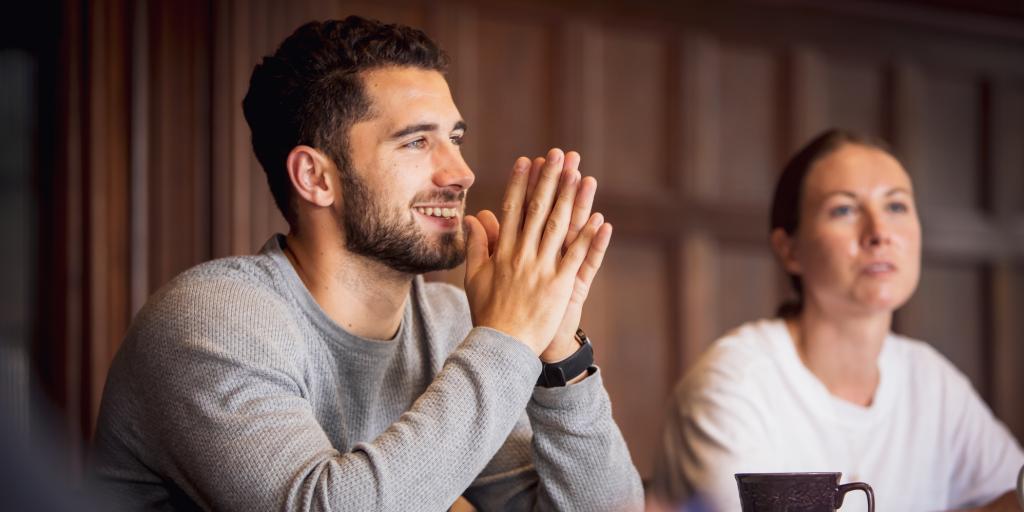 Prepare to Advance
Pursuing a graduate degree is an exciting endeavor. At Eastern, we're committed to making our programs convenient, flexible, and affordable, so that you can enjoy doing what you came to do—grow. Advance your career, expand your mind, and deepen your convictions through our high-quality, innovative programs. 
Browse 65+ Graduate Degrees & Certifications
"Eastern is more than a university; it's a community. Professors and fellow students get to know you as a person and not just as a number. Courses are taught by active professionals in their fields, which adds relevancy to the instruction and brings the textbook to life."
Eastern is:
Relational: Build real relationships with caring, experienced professors who are committed to your success.
Flexible: Enjoy online and evening classes so that you can pursue your degree without rearranging your life.
Affordable: Benefit from reasonable tuition, federal financial aid, partnership grants, merit scholarships, and military benefits. EU alumni also receive a 20% tuition discount on master's degrees!
Nationally-Recognized: Enjoy fine-tuned, exemplary degree programs by a school named one of the top colleges for adult students.
Why Eastern?
Learn more about why adult students are choosing Eastern.
Alumni Discount
Are you an EU alum? You may be eligible to receive 20% off a master's degree program or 10% off a doctoral program! Learn more.