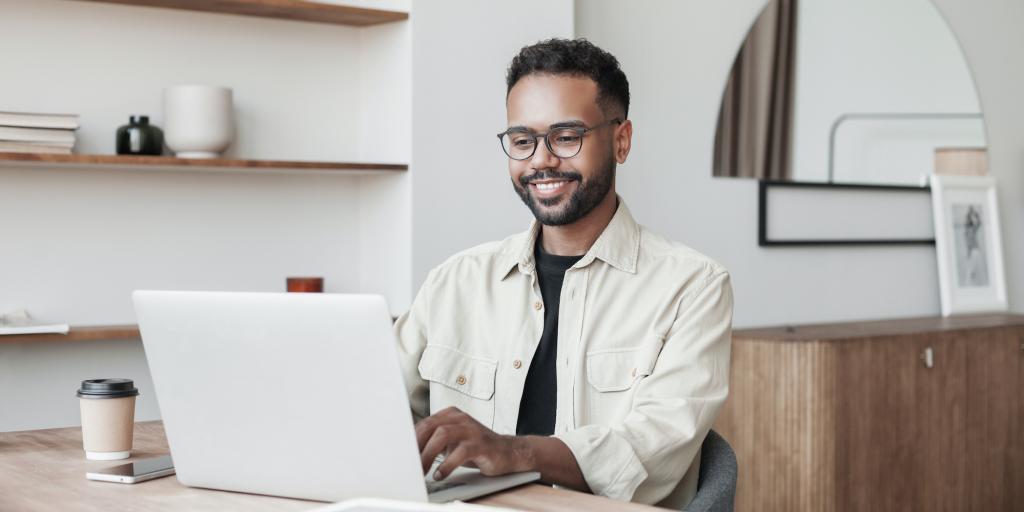 Eastern University offers courses in a variety of formats, including:
Fully on-campus 

Blended/hybrid (part on-campus, part online)

Online synchronous (fully online and scheduled to meet for live sessions at a specific day/time)

Online asynchronous (fully online but not scheduled to meet for any mandatory live sessions at particular days/times).
A level of technological competency and access to a laptop or computer is required to function effectively for all courses. Please read the following sections outlining technology requirements and expectations for coursework.
Technology
Hardware:
A laptop or desktop computer with at least 8 gigs of RAM and 256 gigs of storage. Eastern University does not recommend Chromebooks or tablets/mobile devices for online coursework due to limited functionality.  If the computer is loaned by an employer or publicly accessed, ensure that you have the ability to download files and install software.

A working webcam and microphone, both of which may be either built into your existing computers or purchased as external devices.
 Operating System:
Windows 8 or higher, Apple OS X (10) or higher.

Anti-virus software -- Such as Norton or McAfee, etc.
 Software:
An office productivity package such as Google Docs or Microsoft Office for PC or MAC¹.

Adobe Reader

Web browsers -- Google Chrome or Mozilla Firefox. Microsoft Explorer and Edge are not recommended for interacting with Brightspace (Eastern's Online Learning Environment).
 Internet Connection:
1 Eastern students are eligible for the FREE Office 365 suite, including Word, PowerPoint, & Excel. Enter your Eastern email address on the Microsoft Education Website to get started.
2Due to course requirements in an online delivery format (e.g., video conferencing and streaming, uploading and downloading large files), a dial-up connection is insufficient and high speed internet access is required.
Computer Skills Expectations
Students are expected to be proficient at:
Using word processing/spreadsheet programs such as Microsoft Office or Google Docs

Navigating the internet and websites

Downloading and accessing documents and programs on a computer

Sending and receiving emails with attachments

Keeping your software updated (e.g. -- Adobe Reader, web browsers, Microsoft updates, etc.)

Using additional technologies such as scanners or printers
Eastern Email
Use of your Eastern email account for all University-related communication is expected.
Mobile Devices
You do not need a special mobile app to access the Brightspace learning environment, but one is available for download called Brightspace Pulse. Please note that you will NOT be able to complete an online course using only a mobile device.