Financial Aid Office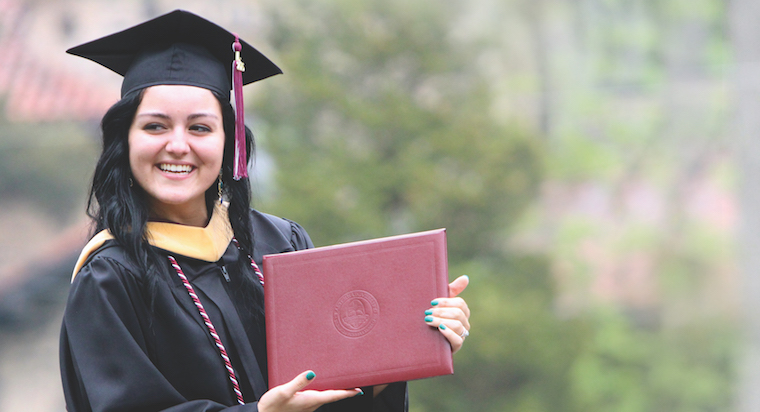 Who We Are
The Financial Aid Office at Eastern University provides information and help on grants and scholarships, student loans, and financial aid for students enrolled in all programs. The links provided on the left will lead to helpful financial aid information, forms and more.
Welcome
We welcome all students from the Traditional Undergraduate Colleges, Esperanza College, Palmer Theological Seminary of Eastern University, and Graduate and Professional Studies to view the information available on this website. We hope that you find this information helpful. The Financial Aid Office at Eastern University is committed to serving each and every one of the University's campuses, branches, and programs by upholding our Mission Statement. If you are enrolled or are thinking about enrolling in any program and need assistance with the financial aid process, you will be able to find the information you need right here. 
File your FAFSA now
Visit www.FAFSA.ed.gov to file your 2017-2018 and/or 2018-2019 FASFA.
Not sure which FAFSA to file?
2017-2018: Summer 17, Fall 17, and/or Spring 18- Available now!
2018-2019: Summer 18, Fall 18, and/or Spring 19- Available now!
IMPORTANT 2017-2018 FAFSA FILING CHANGES!

NOTE: The IRS Data Retrieval Tool is currently unavailable for the 2017-2018 FAFSA.  You can still file your FAFSA and request your Tax Transcript from the IRS. The IRS Data Retrieval Tool is available for the 2018-2019 FAFSA.

Other Important Information
Policies and Procedures Manual
Frequently Asked Questions (FAQs)
Financial Aid Newsletter- March 2018


Self-Service Guide to WebAdvisor
Guide to Adjusting Your Loans on My.Eastern.edu