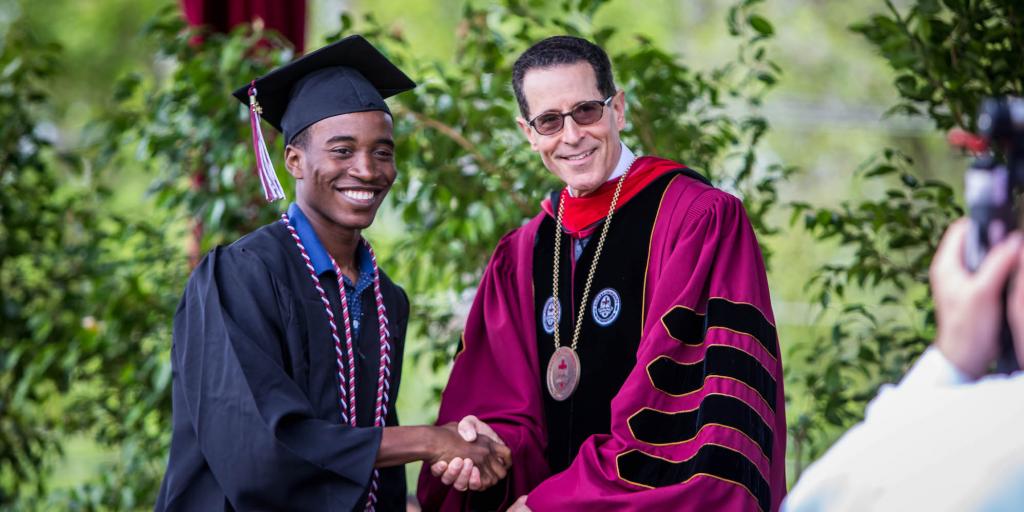 About the Financial Aid Award Process
I'm not sure what to do when!!
The Financial Aid Process can be very daunting, but we're here to help you. We have a checklist available for you to use.  You can apply for financial aid by following three easy steps or check out our step-by-step instructions below. 
How do I apply for financial aid?
Step 1:
Create an FSA ID at StudentAid.gov. This will be your login into the FAFSA. *If you are a dependent student, your parents should also create an FSA ID as they will need to sign your FAFSA as well.
Step 2:
Apply online for the Free Application for Federal Student Aid (FAFSA) at StudentAid.gov. Indicate Eastern's school code 003259 in the school release section of the application.  Not sure if you have to provide your parent's information on the FAFSA?  Check out this helpful guide.  Here is a video to help you with filing your FAFSA.
Which FAFSA Should I File?
You can file your 2022-2023 FAFSA starting October 1, 2021 using your 2020 tax information.  This FAFSA should be filed for coursework taken in Summer 2022, Fall 2022, and/or Spring 2023.  You can file your 2023-2024 FAFSA starting October 1, 2022 using your 2021 tax information. This FAFSA should be filed for coursework taken in Summer 2023, Fall 2023, and/or Spring 2024.  NOTE: The IRS Data Retrieval Tool IS AVAILABLE on the 22-23 FAFSA and the 23-24 FAFSA.
Step 3:
The processor sends information electronically to schools listed on the FAFSA and sends a Student Aid Report (SAR) to you. After applying for the FAFSA on the web, you will receive a Student Aid Report in about 3-5 days. The Financial Aid Office will receive this document electronically.
Step 4:
Check your my.Eastern.edu account to see if any additional information is needed.
Step 5:
If you were picked for Verification by the Federal Processor (you will find this information on your SAR and on my.Eastern.edu) you will need to refer to your my.Eastern.edu account to view missing requirements. All need-based financial aid will remain on HOLD until this process is completed. 
View the instructions on how to obtain a 2020 IRS Tax Transcript (22-23 academic year) or a 2021 IRS Tax Transcript (23-24 academic year).
If the IRS is not able to provide you with a Verification of Non Filing Letter, we can accept a signed and complete 22-23 Verification of Non Filing Statement (22-23 academic year) or 23-24 Verification of Non Filing Statement (23-24 academic year).
Step 6:
Send all requested documents to Eastern's Financial Aid Office for processing. If any of the items below are listed on your my.Eastern.edu account, make sure to review the details of what information is needed.
Step 7:
Eastern notifies you of your eligibility in the form of a Financial Aid Package. New students will receive their first Financial Aid Package via a mailed paper copy; any further Financial Aid Packages will be sent via email notification. Continuing students will receive an email notification. We determine your financial aid eligibility using the Cost of Attendance (COA), the Estimated Family Contribution (EFC), and your Financial Need.

The COA figure is made up of direct costs to the student (tuition, room, board, and fees) and related educational expenses (living, transportation, books and supplies and other miscellaneous expenses).  To get exact billable costs for the current academic year, please visit the Student Accounts Office's webpage.  View your program's COA budget.
The EFC figure is determined from the results of a submitted FAFSA form.  It measures the family's financial ability to contribute to a student's education.  This is not related in any way to the amount you will be billed or that you may pay, and is the same number regardless of the college or university you attend.
The Financial Need figure is determined by taking the COA and subtracting the EFC (example: $42,242- 12,000= $30,242).  The Financial Need figure represents the amount used by the Financial Aid Office to determine eligibility in all aid programs. It is our goal to meet as much of your Financial Need as possible with the resources available using Federal, State, and Institutional funds.
Step 8:
You will then accept or decline aid offered on my.Eastern.edu.
Please Note: There are some additional steps in the process when applying for any of the Federal Direct Loan Programs (Federal Direct Subsidized, Federal Direct Unsubsidized, and Federal Direct Parent PLUS). Specific information will be included with your financial aid award offer. 
When will my Financial Aid be applied?
Financial aid is awarded for one academic year at a time.  Funds are applied to the Eastern student account once the following conditions are met:
The student is determined to be eligible and is awarded.
The student is determined to be maintaining Satisfactory Academic Progress.
The student is enrolled in the correct number of credit hours.
The disbursement date for the term has been reached. (for loan purposes only)
Funds will be applied to the Eastern student account shortly after the add/drop period each semester.  We continue to release funds throughout the semester as students are awarded and as funds arrive from outside agencies or lenders.
A Special Note: Eastern University allows all students (not just Federal Pell Grant recipients) to charge to their student account required books and supplies at the on-campus bookstore. This practice meets the special provision for books and supplies as shown below:
In order to academically succeed in a program, a student must be able to purchase books and supplies at the beginning of the academic period. Therefore, by the seventh day of a payment period (semester), a school must provide a way for a student who is eligible for a Federal Pell Grant to obtain or purchase the books and supplies required for the payment period if:
ten days before the beginning of the payment period, the school could have disbursed FSA funds to the student; and
disbursement of those funds would have created a FSA credit balance.
Why did my financial aid change?
You have changed your enrollment or housing status. 
Students are required to report any change of enrollment or housing status to the Financial Aid Office as soon as possible. Please send an email to finaid@eastern.edu. This change could impact financial aid eligibility.
You received outside sources of aid.
Federal Regulations require students who are receiving any outside sources of financial assistance (scholarships, grants, loans) to notify the Financial Aid Office. All outside awards, whether based on academic merit or financial need, will be counted as a source of aid and will be added to the total financial aid package. This may result in a reduction of other aid, such as loans or work study.
You have declined aid.
You have the option of declining any of the financial aid awarded to you via my.Eastern.edu. If your financial aid changes, you will receive notification.
Can I get financial aid next year?
Students must apply for financial aid each year. Financial aid eligibility is dependent upon the availability of institutional funds and demonstration of need (as defined by filing the FAFSA). If you do not plan on filing the FAFSA next year, please let us know! Send an email to finaid@eastern.edu.
A few things to keep in mind:
Eastern aid can be awarded for a maximum of 8 full-time semesters. (For traditional undergraduate students only - Fall/Spring)
Students must meet the requirements for Satisfactory Academic Progress each year.
Receipt of funds during one academic year is NOT a guarantee of the same award in future years!
My situation has changed...Help!
If you find that your situation has changed since you filed the FAFSA, then please notify the Financial Aid Office. Your financial aid is based on the results of the FAFSA, so it is important that we stay informed to ensure that you are receiving the most accurate and realistic financial aid package possible. We can take into consideration situations such as divorce/separation, death/disability of a family member, unreimbursed medical expenses, and unemployment/reduction in income. Please email the Financial Aid Office at finaid@eastern.edu. Include your name, Eastern student ID#, and a brief explanation of your circumstances.
Please note - this process may require us to collect additional paperwork from you. If so, then we will contact you immediately with this request.