Eastern students, faculty, and staff have unlimited access to a beautiful new state of the art fitness center, finished in February 2016. The two story, 8,200 square foot fitness center maintains regular hours throughout the year and is enjoyed by athletes and non-athletes alike.
Weight Training & Indoor Turf
The first floor of the facility features Hammer Strength weight training equipment and includes 8 olympic platforms with drop zones, 4 dumbbell racks with customized dumbbells and plates and 16 weight machines for upper and lower body workouts. There is also 94' of indoor turf and a stretching area.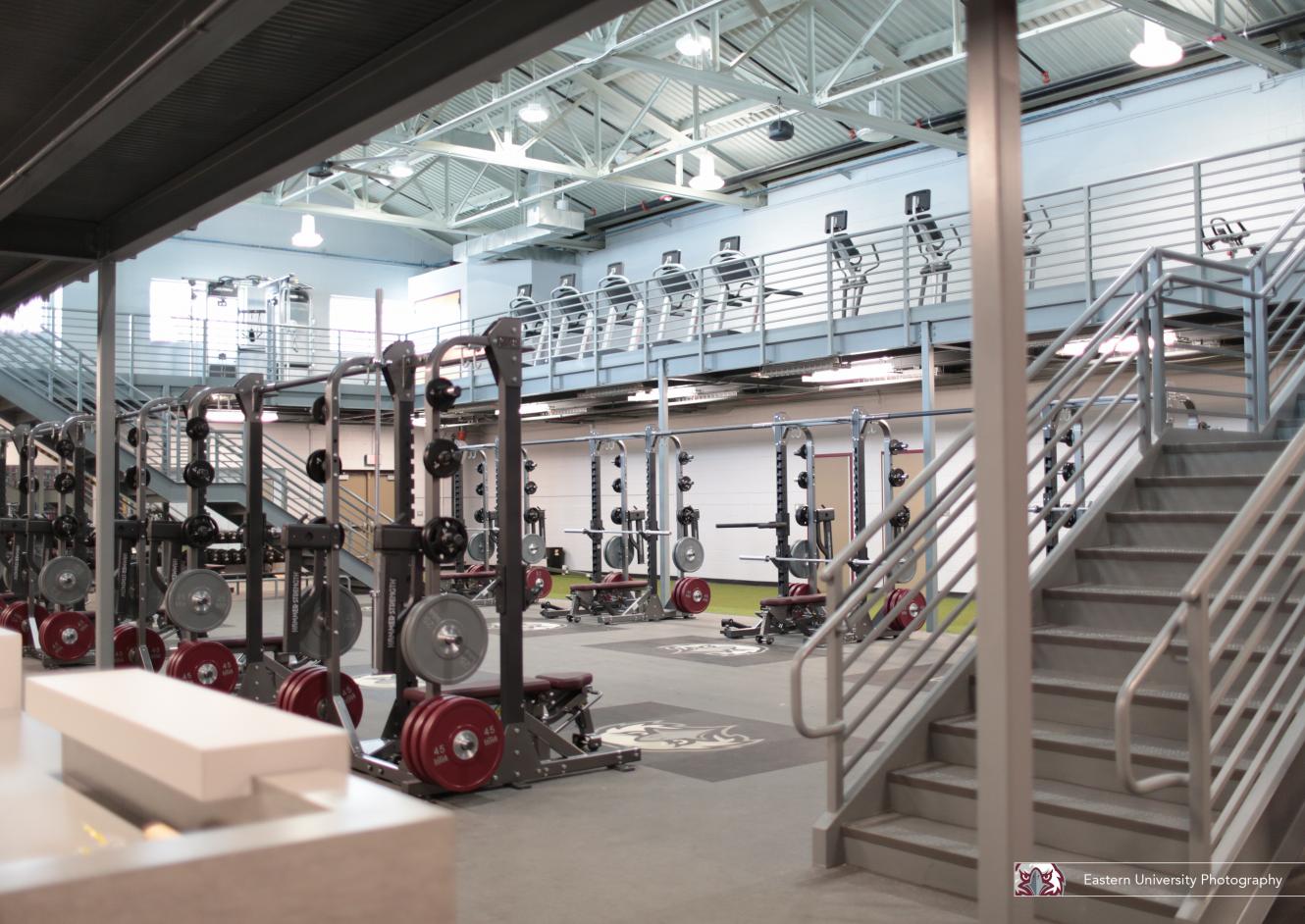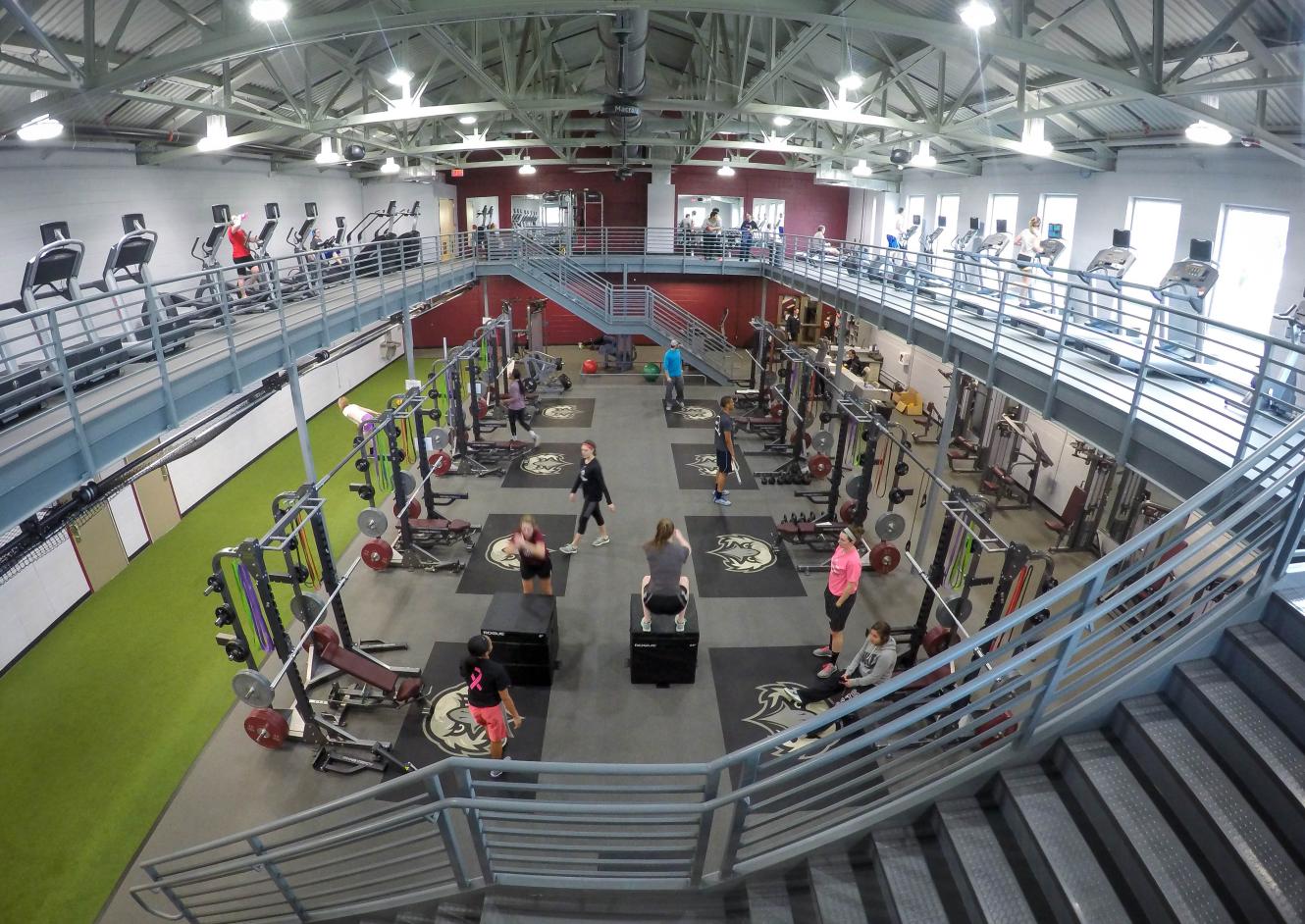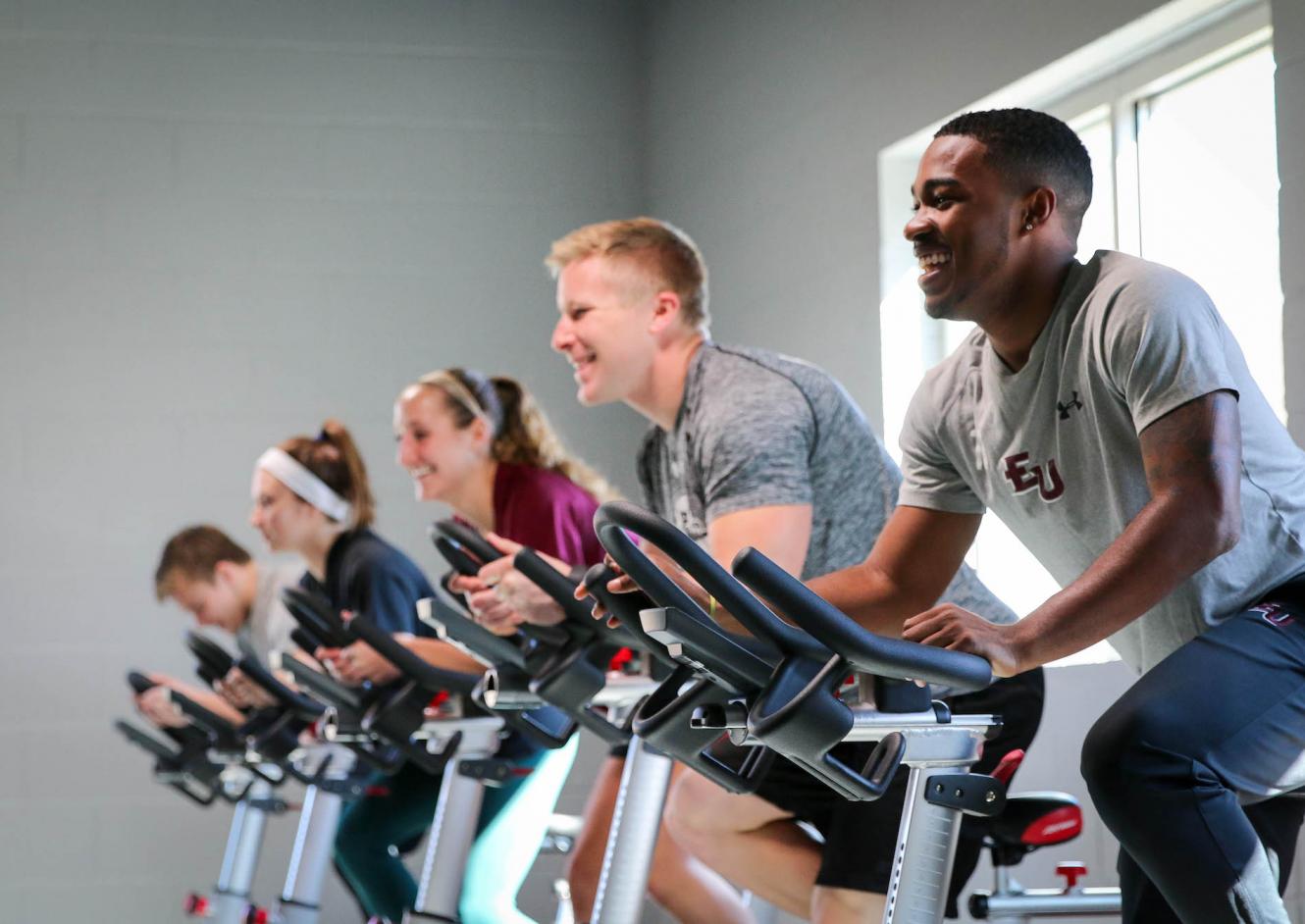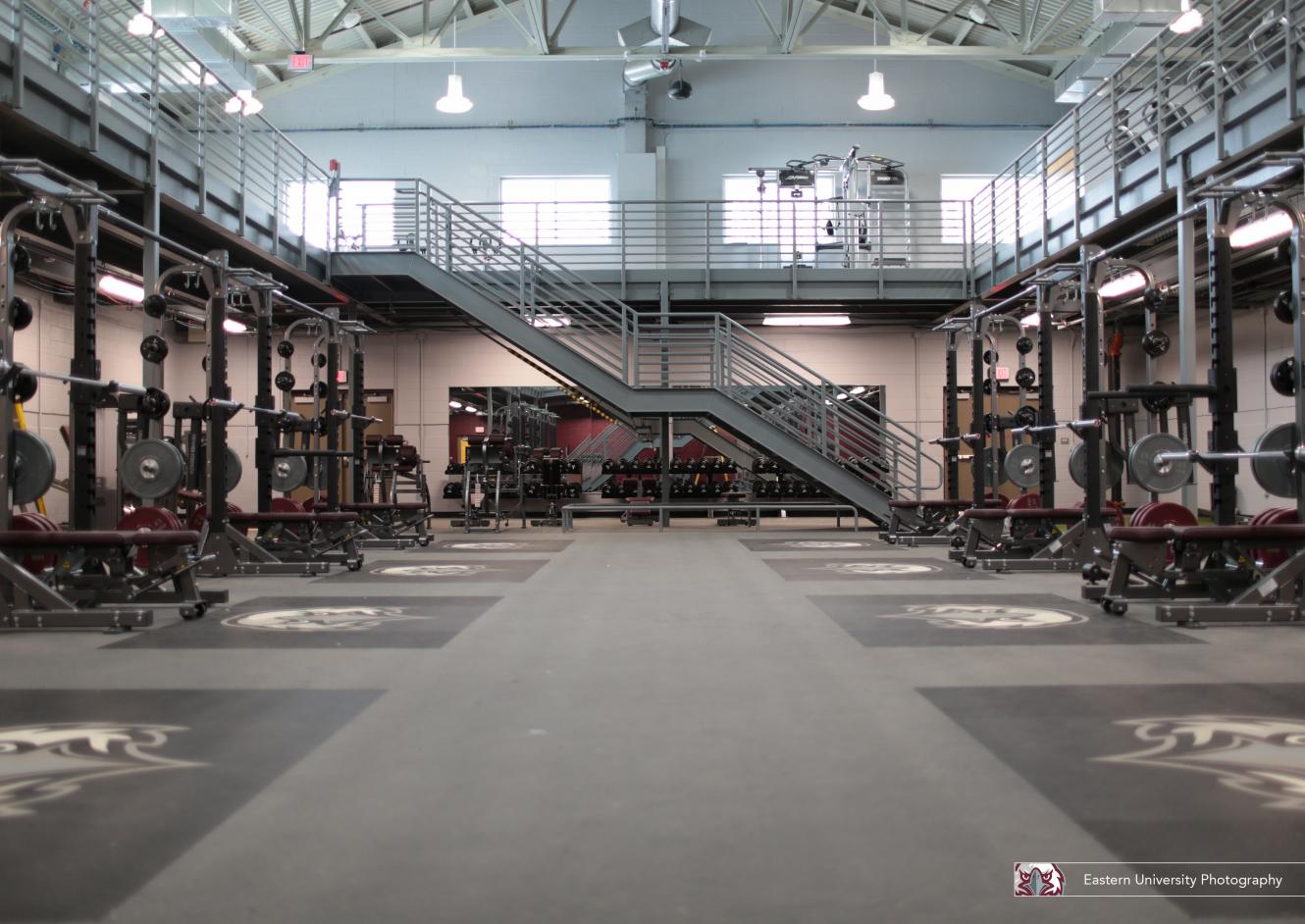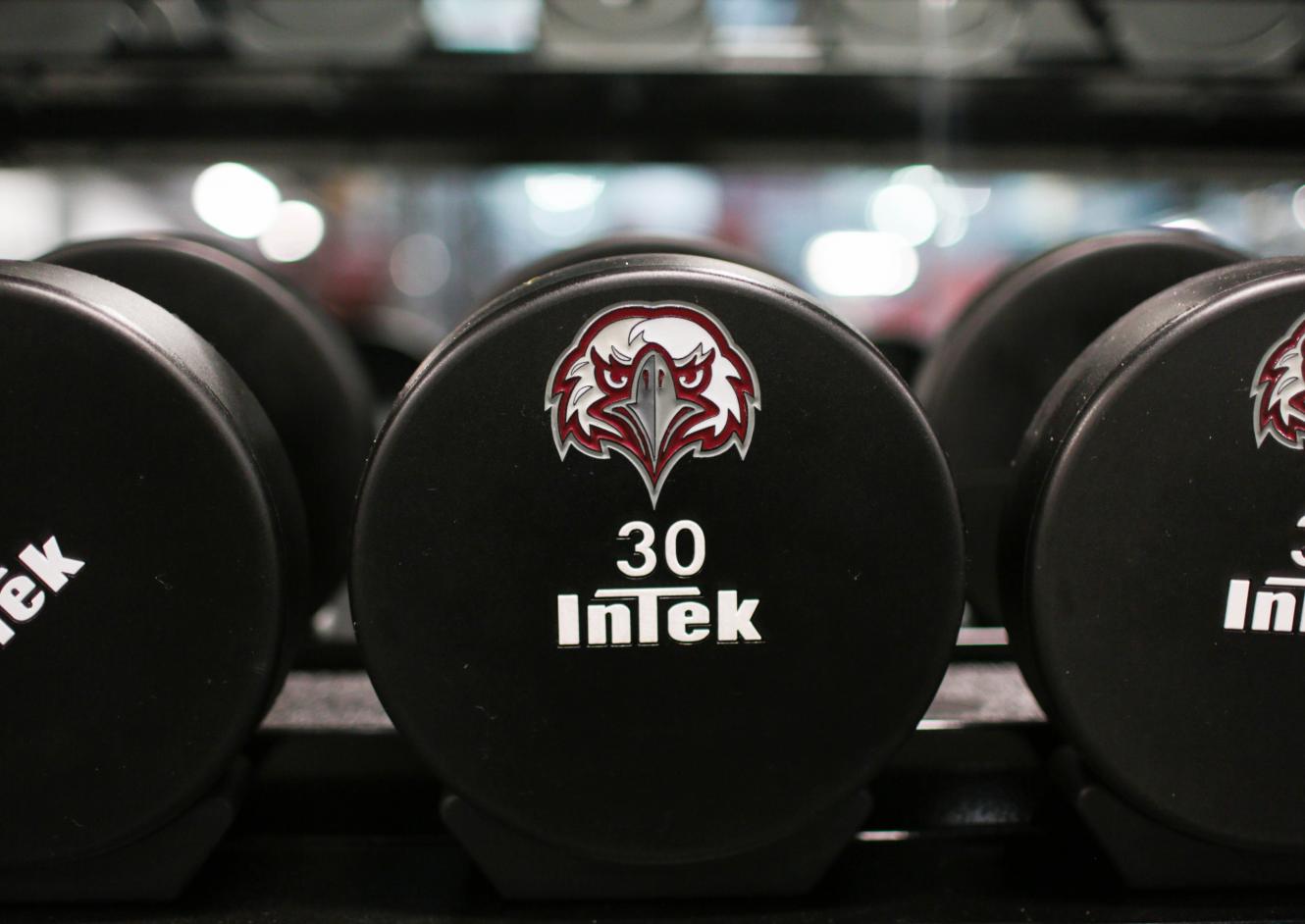 Cardio, TVs & Music
The Life Fitness cardio equipment is positioned on the second floor with picturesque views of campus from 9 treadmills, 6 ellipticals, 2 stairclimbers, 4 rowing machines, 6 spin bikes with foot clamps and 5 stationary bikes. The treadmills, ellipticals and stationary bikes all have personalized cable televisions. A welcome desk with storage cubicles, 2 flat screen televisions, and a sound system complete the experience.
Normal Semester Hours
Monday - 8:00 AM to 10:00 PM
Tuesday - 8:00 AM to 10:00 PM
Wednesday - 8:00 AM to 10:00 AM (Closed for Chapel), 11:00 AM to 10:00 PM
Thursday - 8:00 AM to 10:00 PM
Friday - 8:00 AM to 8:00 PM
Saturday - 9:00 AM to 6:00 PM
Sunday - 12:00 PM to 8:00 PM
*Please check the EU Fitness Center Facebook page for updates about hours during campus breaks and holidays.
*Check the Fitness Center page on the Athletics website for COVID-19 protocols.
Contact Us
Contact the Fitness Center: 610-225-5048