Eastern students, faculty, and staff have unlimited access to a beautiful, state-of-the-art fitness center. The two story, 8,200 square foot fitness center maintains regular hours throughout the year and is enjoyed by athletes and non-athletes alike.
Weight Training & Indoor Turf
The first floor of the facility features Hammer Strength weight training equipment and includes 8 olympic platforms with drop zones, 4 dumbbell racks with customized dumbbells and plates and 16 weight machines for upper and lower body workouts. There is also 94' of indoor turf and a stretching area.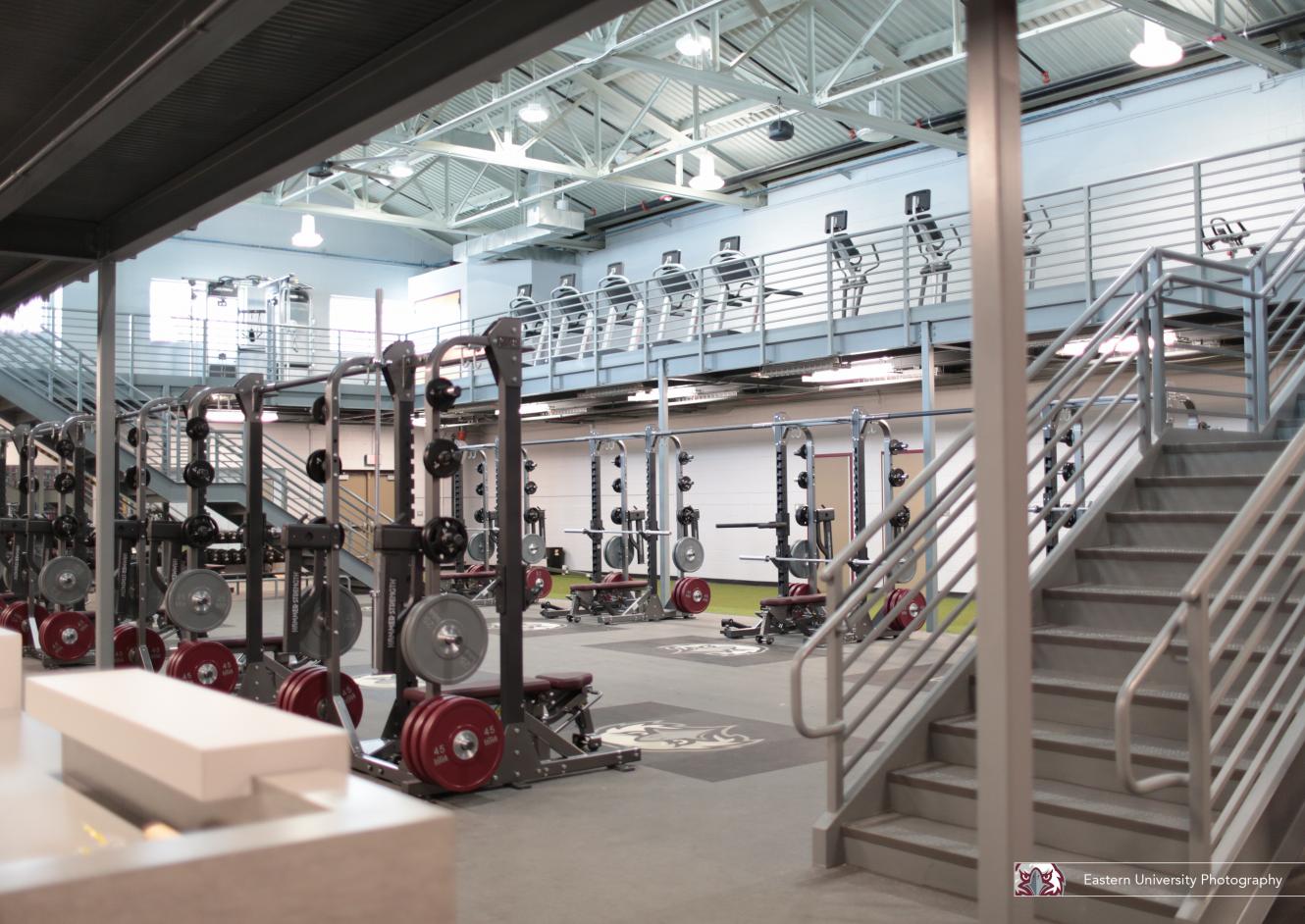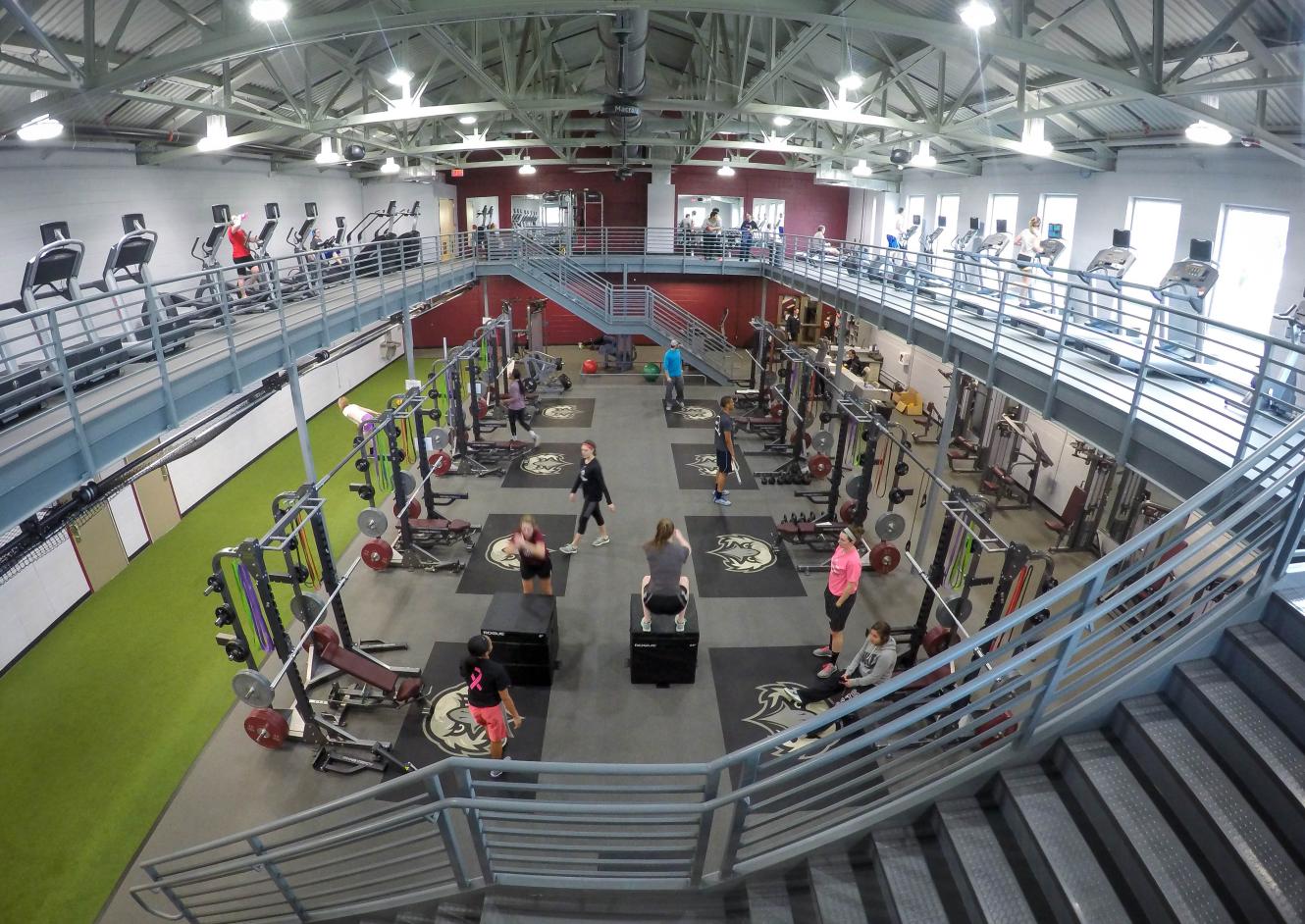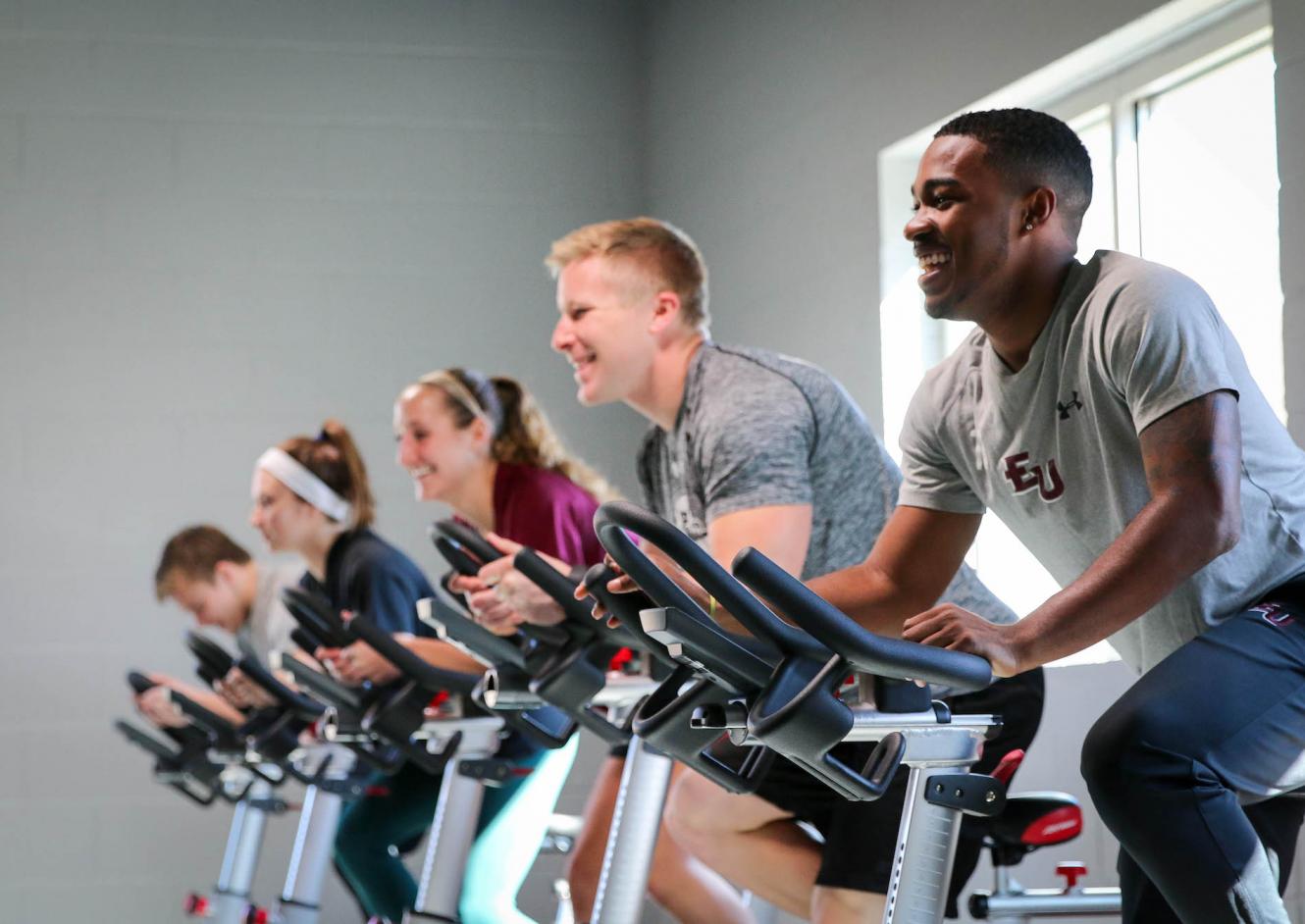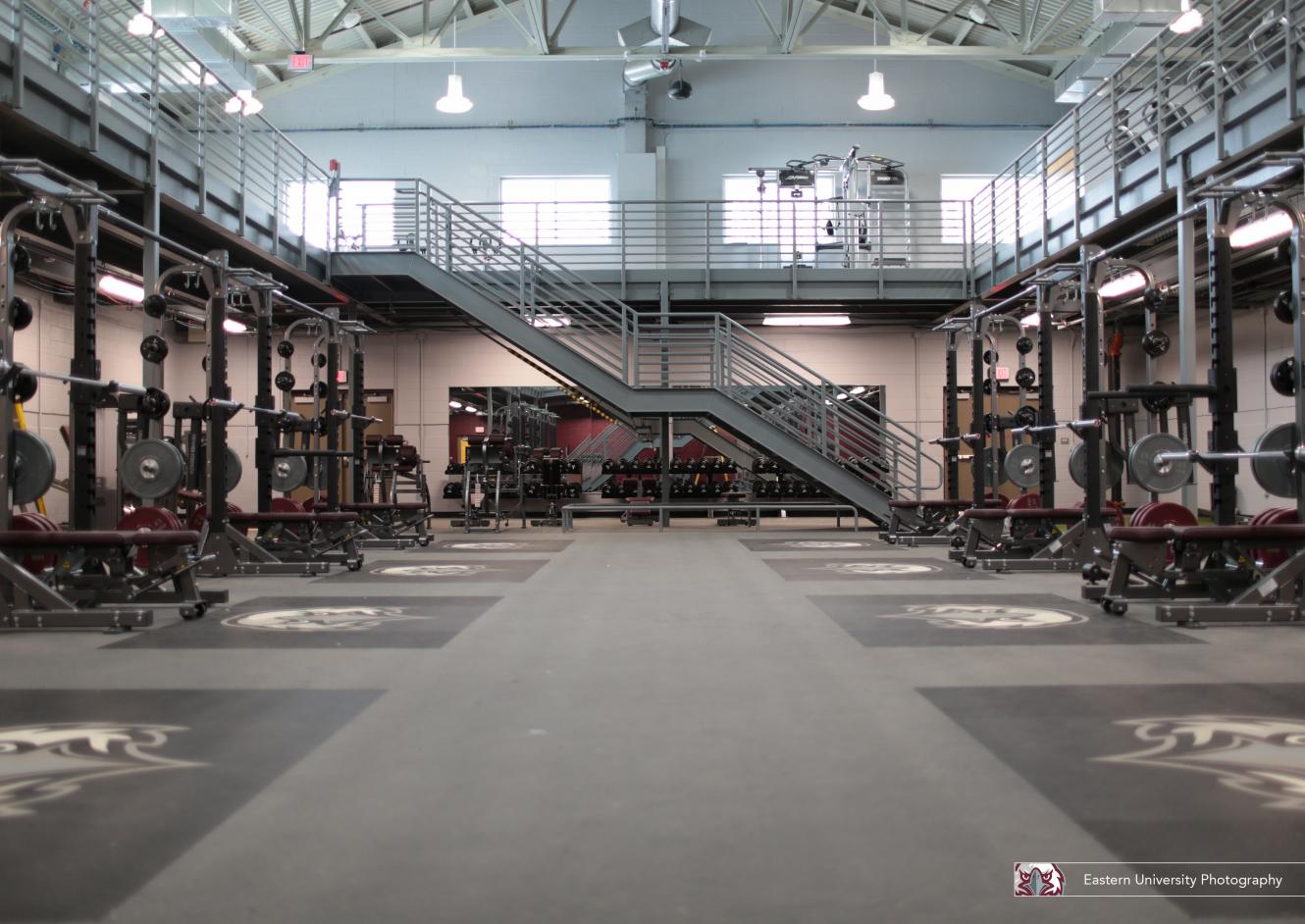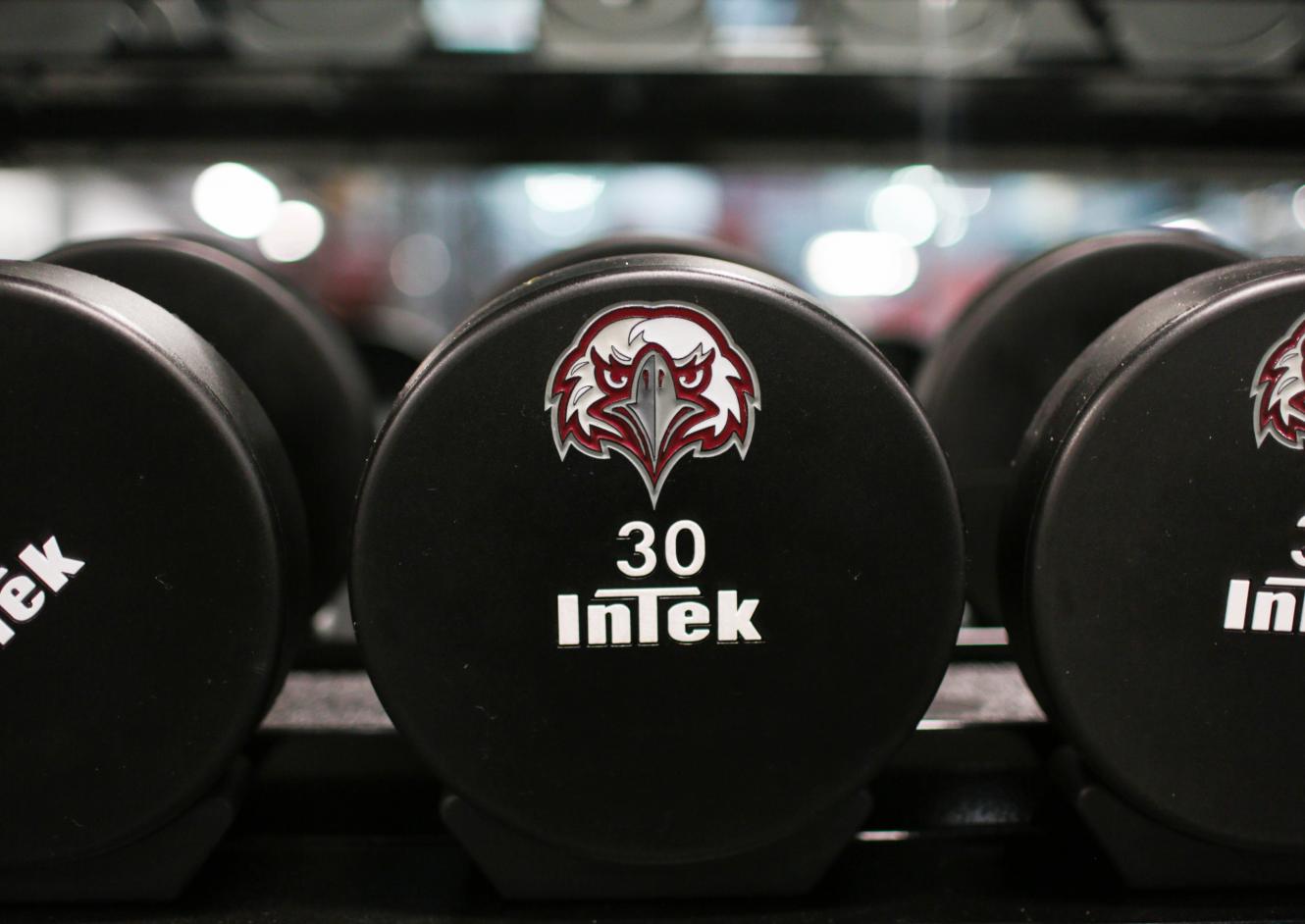 Cardio, TVs & Music
The Life Fitness cardio equipment is positioned on the second floor with picturesque views of campus from 9 treadmills, 6 ellipticals, 2 stairclimbers, 4 rowing machines, 6 spin bikes with foot clamps and 5 stationary bikes. The treadmills, ellipticals and stationary bikes all have personalized cable televisions. A welcome desk with storage cubicles, 2 flat screen televisions, and a sound system complete the experience.
Semester Hours & Information
Hours of Operation:
Monday-Thursday: 8:00am-10:00pm

Friday: 8:00am -6:00pm

Saturday: 10:00am-3:30pm

Sunday: 1:00pm-7:00pm
Capacity and Reservations:  
At this time reservations will not be required and there are no capacity restrictions.  
Contact Us
Contact the Fitness Center: 610-225-5048