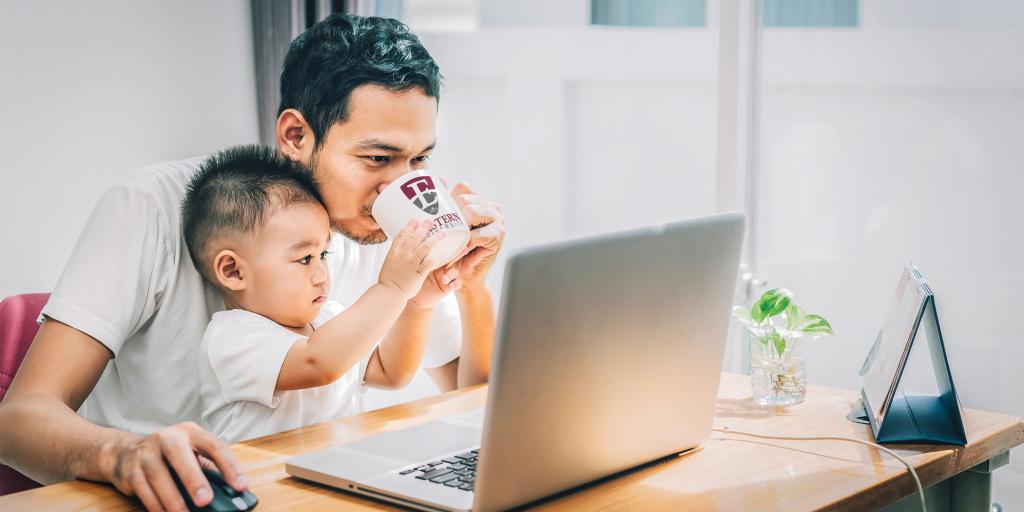 100% Online. Flexibly-Paced. Incredibly Affordable.
Answering the call for affordable, convenient, accessible, and high-quality education, Eastern has reshaped the delivery of higher ed with an innovative line of LifeFlex programs. With online formats, flexibly-paced courses, and incredibly affordable prices, these LifeFlex programs promise to flex when life doesn't.
"The LifeFlex model allows adult students to work at their own pace, around their busy schedules. It allows them to achieve their dreams in an affordable, manageable way."
FAQs about the LifeFlex Model
What does it mean for LifeFlex programs to be "flexibly-paced?"
The LifeFlex model is built around providing you with the flexibility you need. Within this model, you decide when you will complete assignments and exams within our 7-week terms. And you decide how many courses you take per term.  
How can programs this inexpensive provide an outstanding education?
Eastern is an accredited, private university that has been repeatedly ranked in the top tier of regional colleges by US News and World Report. Founded in 1925, we have a long history of providing innovative, student-centered education, and we love meeting your needs with flexible, engaging degree programs!
Our innovative LifeFlex design allows us to provide a high-quality education at a fraction of the price of most other programs. Instead of professors lecturing at set times with strict due dates, our expert faculty have created coursework suited to your learning styles. This maximizes flexibility to learn as a part of your busy work, family, and personal life, and lessens the need for expensive, on-campus learning modalities.
Will online learning be engaging?
Yes! Our pre-recorded, high quality course videos can be displayed on laptops, desktops, or mobile devices, making for easy access on-the-go. Course concepts are visualized through sharp graphics and organized text, making note-taking a breeze. In-video quiz questions give you a quick sense of which concepts you've grasped and which need further review.
If you enjoy hands-on learning and engaging activities, Eastern's LifeFlex degrees are perfect for you.