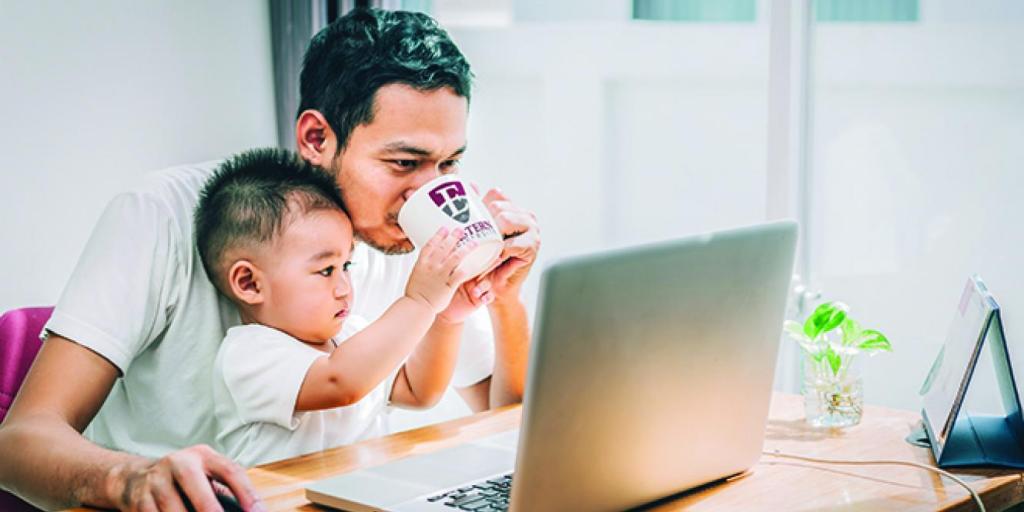 100% Online. Self-Paced within 7-Week Terms. Incredibly Affordable.
Answering the call for affordable, convenient, accessible, and high-quality education, Eastern has reshaped the delivery of higher ed with an innovative line of LifeFlex™ programs. With online formats, self-paced courses, and incredibly affordable prices, these LifeFlex™ programs promise to flex when life doesn't.
Browse LifeFlex Programs
MBA in Organizational Management | $9,900
Our innovative Master of Business Administration equips students with the knowledge, business acumen, and strategic mindset necessary to lead successful teams in high-performing organizations. An optional concentration in Business Analytics is also available.
FORMAT: 100% online, self-paced within 7-week terms

TIME TO COMPLETE: As little as 10 months

 COST: $9,900 (for general track)
Master's in Data Science | $9,900
Our popular Master's in Data Science is priced approximately 50 to 80% less than most other schools' programs and does not require prior knowledge or experience in the field of data science. "Data science for all" is our motto! This program teaches the essential skill sets necessary to thrive in today's data-driven economy. Our MS in Data Science was recently ranked #1 in the U.S. by BestValueSchools.org!
FORMAT: 100% online, self-paced within 7-week terms

TIME TO COMPLETE: As little as 10 months

COST: $9,900
Master of Social Work | As low as $14,400
Our MSW program trains social work practitioners to apply trauma-informed competencies in a wide variety of settings. The MSW equips professionals to provide compassionate care and comprehensive practical experiences that build upon the resilience of clients and constituencies in order to help them thrive.
FORMAT: 100% online, self-paced coursework with guided deadlines within 7-week terms

TIME TO COMPLETE: As little as 2 years

COST: $14,400 (for students who qualify for advanced standing)
About the LifeFlex Model
Q: What does it mean for LifeFlex™ programs to be "self-paced?"
A: The LifeFlex™ model is built around providing you with the flexibility you need. Within this model, you decide when you will complete assignments and exams within our 7-week terms. You decide how to learn, whether that is through the lectures, textbooks, and other resources provided, or others you prefer. And you decide how many courses you take per term.  
Q: How can programs this inexpensive provide an outstanding education?
A: Our innovative self-paced design, combined with additional flexible course features, allows us to provide a high-quality education at a fraction of the price of most other programs.
Instead of professors lecturing at set times, setting due dates, requiring you to learn exclusively from their materials, or requiring you to be in a cohort, our expert faculty have created coursework suited to your learning styles.  This maximizes flexibility to learn as a part of your busy work, family, and personal life, and lessens the need for expensive faculty input.
"The LifeFlex™ model allows adult students to work at their own pace, around their busy schedules. It allows them to achieve their dreams in an affordable, manageable way."