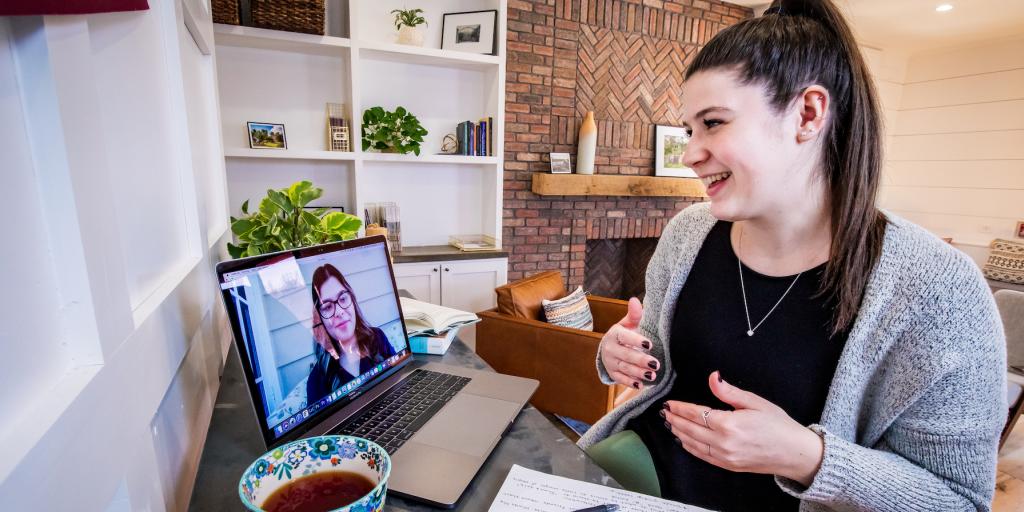 Earn your BA in Psychology through Eastern University's fully online, flexibly-paced program. Enjoy a high-quality, immersive educational experience designed to equip graduates to pursue a variety of career options within the field of psychology. Delivered through Eastern's innovative LifeFlex™ modality, students will have the opportunity to learn from excellent instructors, earn a bachelor's degree, and cultivate the foundational knowledge and skills to advance in the field of psychology. (Looking for our on-campus BA in Psychology? Browse here.)
Program Details:
Location:

Online

Delivery:

Flexibly-paced within 7-week online courses

Length

: 2-4 years depending on if you have an Associate degree or previous credits. Around 39 credits are required in the major

(depending on credit evaluation) and 120 credits are required to graduate.

Start Dates:

Every 7 Weeks Beginning August 2023! 

Cost: Only $2,500-$7,500 per year! Learn more about our astonishingly affordable tuition.
Financial Aid: Many of students qualify for significant federal and state financial aid and military benefits. Submit your FAFSA to determine your eligibility.
100% Online, Flexibly-Paced Bachelor's in Psychology
Outstanding Employment Rate:  

95% of Eastern graduates are employed within their first year of graduation 

(Based on 2021 data)

Dedicated Faculty:

The BA in Psychology program offers high-quality, innovative teaching and mentoring from caring faculty across a range of specialties in psychology.  Our faculty are also deeply committed to mentoring and advising students, with each student in our program advised by a dedicated faculty member who can assist with career planning and preparation for their future.

Engaging Coursework

: Our program offers exciting and innovatively-taught courses such as Adolescent Psychology, Applied Behavior Analysis, and Professional Development and Ethics in Psychology. 
Integration of Psychology and Christian Faith

: Students have the opportunity to develop their vocations as scholars and practitioners in the field of psychology, and to understand psychological theory and practice from Christian worldviews, preparing them to serve in a variety of clinical, community, and research-based settings.
Careers
Our Graduates Are Now Working…
As psychotherapists, clinical psychologists, occupational therapists, research assistants, mental health assistants, social service caseworkers, public health managers, residential care workers, therapeutic support workers, art and music therapists, marriage and family therapists, school psychologists, and school counselors.

With organizations such as Devereux Behavioral Healthcare, Keystone Autism Services, Pennsylvania Counseling Services, and the State of Pennsylvania.

Towards advanced degrees at institutions such as the University of Pennsylvania, Villanova University, Widener University, University of Maryland, West Chester University, and the Pennsylvania State University.