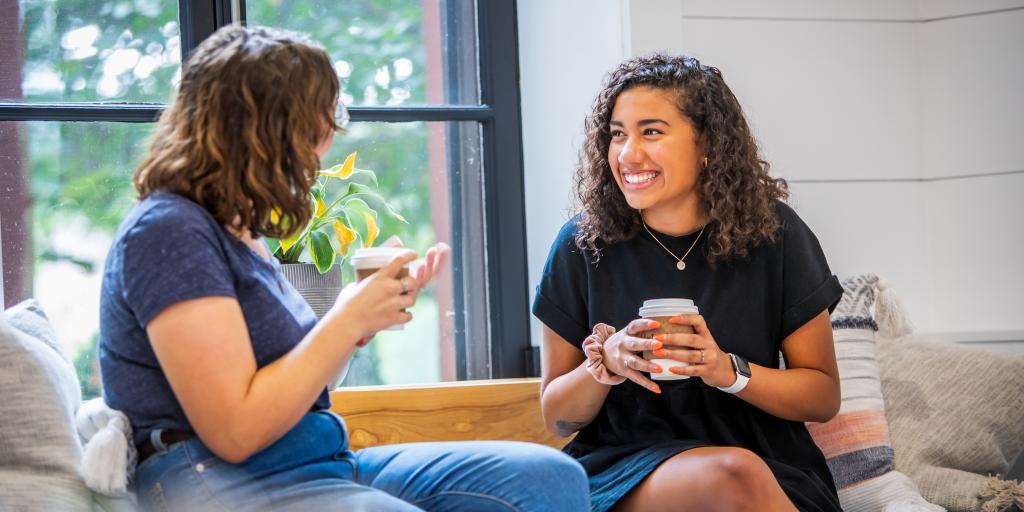 Eastern University's flexible and affordable Online Master of Social Work (MSW) prepares students to be competent, advanced generalist social work practitioners who bring knowledge, skills, and compassion to a wide variety of careers.
Program Details:
Location:

100% Online

Delivery:

Coursework can be completed at your own pace with guided dates and deadlines within 7-week terms. 

(Except for internships, which are generally in person and located close to you)

Length:

Enter the MSW-Advanced Standing program with an accredited BSW to complete 30 credits in 1 year, or complete the MSW degree in 2 years (57 credits).   

Enrolling New Students:

Apply anytime

for new start dates August and January!

Cost for 2022-2023:

 

$14,400 in tuition and fees for students admitted as Advanced Standing with a BSW from an accredited school conferred within the last 5 years. 
$27,360 in tuition and fees for students who are not admitted as Advanced Standing
Plus, if you already have a degree from EU, check out our Alumni Discount! Note: 

A

lumni discount does not apply to advanced standing students.

Financial Aid:

Explore our

 

federal financial aid

options that may be available to you.

 
100% Online MSW Rooted in Philadelphia
EXPERT PROFESSORS: 

Eastern's curriculum is taught by experienced professionals who are current in the field's latest developments. 

THEORY MEETS PRACTICE: 

Theory courses are merged with comprehensive practical experiences in a variety of social work agency settings, where classroom knowledge is integrated into real-world experiences under the supervision and mentorship of accomplished professional social workers.

TRAUMA-INFORMED

: Trauma-informed practice is an emerging field in high demand by social work agencies.  Eastern's MSW prepares practitioners to apply trauma-informed competencies in a wide variety of settings using spiritual meaning-making strategies that build upon the resilience of clients and constituencies.

ETHICALLY SOUND:

Formed from a Christian worldview, the MSW not only teaches individuals how to become competent practitioners, but also how to be ethically grounded in a spiritually-informed model of trauma-informed care.
Careers
Graduates with a Master's in Social Work can make an impact in a wide variety of careers including providing case management, counseling, advocacy/community engagement, or program development within child welfare, criminal justice/domestic abuse, drug and alcohol/mental health, hospitals, housing/shelter services, human trafficking coalitions, nursing/rehab facilities, refugee resettlement, school systems, veterans' administration, and veterinary clinics. For other career possibilities, visit www.socialworkguide.org/careers.
State Credentialing
Please check the State Authorizations page to determine if Eastern University's program fulfills your state credentialing requirements. Students who seek similar credentialing in states other than Pennsylvania are advised to contact the appropriate credentialing agency within their home state to seek information and additional guidance about credentialing in your state of residence. Additional state or local requirements may exist for field placements or practica in this state. Out-of-state student placements/practica cannot be guaranteed by the program or the College of Health and Sciences. Students are responsible for following all state and local requirements and regulations for their field placement/practica coursework.