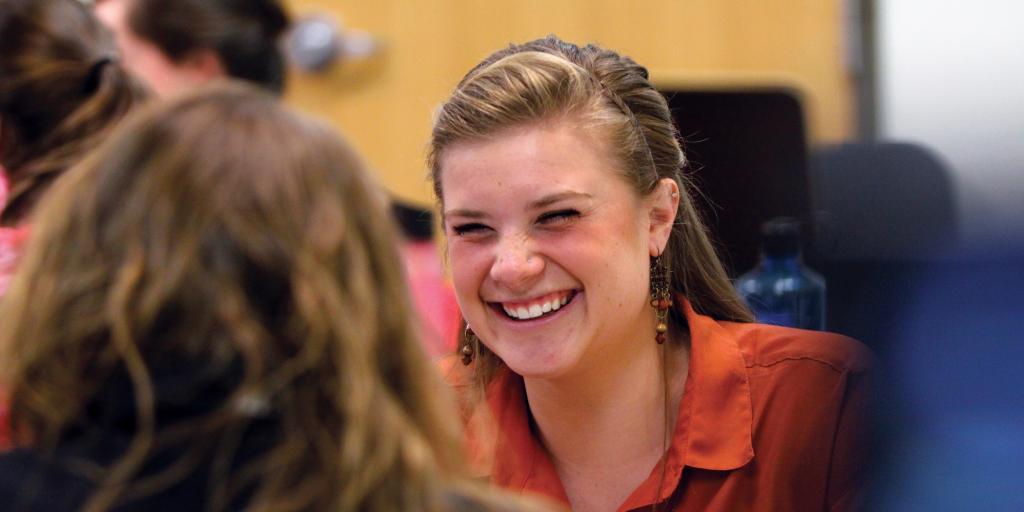 Why Major in Social Work?
The BSW in Social Work at Eastern University educates students to be knowledgeable and skilled general social work practitioners, compassionate agents of God's mercy and justice in meeting common human needs, with particular attention to people who are vulnerable, living in poverty and who are oppressed.
The field of social work helps people in a variety of ways. Whether it's child abuse, aging, homelessness, family violence, catastrophic illness, school failure, developmental disabilities, or substance abuse, there are many opportunities to make a difference.
Admission to the Social Work major: After the general social work courses, students must go through a rigorous admissions process into the Social Work major. Once admitted, students begin internships throughout the Philadelphia area in whatever field interests them most.
Why Eastern?
Integration of Christian faith and social work practice: With a BSW from Eastern University, students learn the importance of integrating their faith with the practice of social work. They are given the necessary skills to become successful and compassionate social work practitioners that bring about God's mercy and justice. Through caring faculty and rigorous classes, students are fully prepared for the next steps in the social work field.
High quality, innovative teaching and mentoring: Our caring faculty are committed to educating social work practitioners who are knowledgeable, skilled and compassionate agents of God's mercy and justice in meeting common human needs, with particular attention to people who are vulnerable, oppressed and living in poverty.
Accreditation: The department has been accredited by the Council on Social Work Education since 1974 (the earliest year available).
Integrated model of field education: At Eastern, students complete internships in two agencies, two days per week in the spring semester of the junior year, and throughout both semesters of the senior year, under the supervision of professional social workers and while enrolled in social work practice courses. Internships are available at hundreds of agencies throughout the greater Philadelphia area. This gives students first-hand experience as a social worker.  Field instruction is given by professional social workers.
The Student Social Work Association (SSWA) focuses on building community among social work students and offering formal and informal student learning and service opportunities.
MSW advanced standing: The BSW also offers advanced standing for the Master of Social Work (MSW) if a student maintains a B average. This will allow for completion of the MSW in one year instead of two years. This serves as an advantage for students, as many social workers pursue an MSW throughout their career.
Graduate in 3 Years!
Graduate in 3 years, lighten your course load, or easily double major with Eastern University FastPass.
"As a part of Eastern University's Social Work Program, I have gained a deeper understanding of helping relationships and how to serve clients from a Christian perspective.  This major has helped me to develop the skills necessary to transition into a professional career. "